---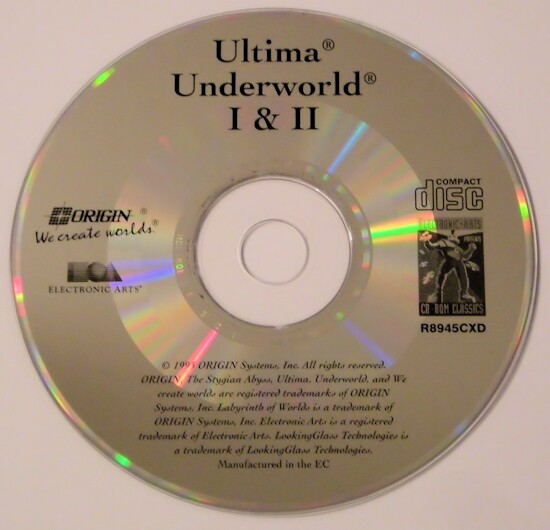 Actual Game
Ultima Underworld I & II

1-Click Install
Windows 11, 10, 8, 7, Vista, XP
(Origin 1992)
MY PROMISE
My games are genuine, install in one step, look, sound and play in Windows 11, 10, 8, 7, Vista and XP like they did in the old days, or your money back. This is my unconditional guarantee for three years.
WHAT IS INCLUDED
This listing includes the original game CD. The box is pictured for reference and is not included.
I will also provide a compatibility CD that will allow the games to run under ALL VERSIONS of Windows 11, 10, 8, 7, Vista and XP, both 32 and 64 bit.
INSTALLATION
One step: Insert my CD and the games will automatically work on your computer. Done. Yes, it's that simple.
Want to play? Click the icon. Want the games off your computer? Click Uninstall. Zero hassle.
TECH SUPPORT
Rapid response technical support for three years is always an e-mail or phone call away.
In the extremely rare event I cannot get this title to work on your system I will take it back for a full refund. All I ask is minimal assistance from you during the troubleshooting process.
The Games
Ultima Underworld I
Ultima Underworld was among the first of a new style of PC games for Origin, developed without any compromise in design decisions in order to satisfy lower-end PC users. Granted, the question is utterly irrelevant given today's blinding computer hardware, but in the context of the time, Origin's approach was a bold gamble.
The real question, though, was whether or not the utilization of advanced hardware added up to a better game. Even in retrospect it is hard to say, of course, because there's no way of knowing what Underworld would have been like if it was developed for more mainstream hardware of the day. What I can say is that it succeeded brilliantly in areas where other first-person dungeon fantasy RPGs failed, and provided the basis for some extremely intriguing future designs. Without question, Origin's design choice was a winner.
Ultima Underworld II
The story of Ultima Underworld II picks up after Ultima VII, which followed Ultima Underworld I. In Ultima VII, the Avatar was summoned back to Britannia to help fight the Guardian, who is an extremely bad dude, bent on creating havoc in Britannia. In the end, the Avatar prevails of course, but only in foiling the Guardian's plan. Underworld II opens with a celebration in Lord British's castle with many faces familiar to the Avatar including his friends Iolo, Geoffrey, Dupre and Julia, as well the likes of Mayor Patterson and Ferdiwyn. During this celebration, the guardian strikes again and encases the castle inside a giant black rock gem, sealing all exits. As the Avatar, you must save Britannia. Isn't it always the case? You must explore the levels beneath the castle as well as eight new worlds - assuming you can find the entrance to them.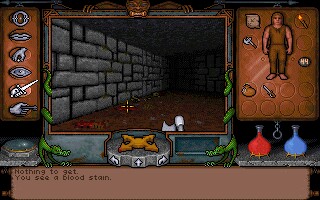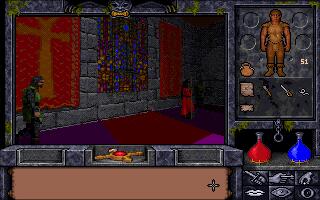 ---
Share this Product