TOM CLANCY'S SSN PC GAME +1Clk Windows 11 10 8 7 Vista XP Install
---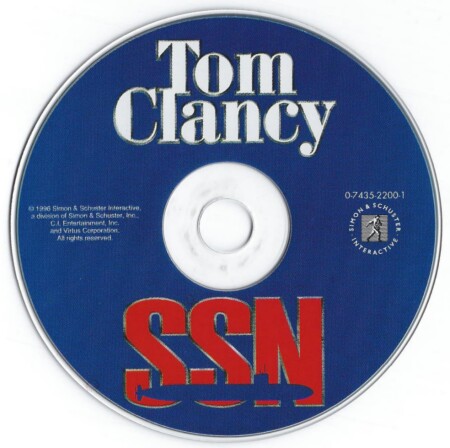 Actual Game
Tom Clancy's SSN

1-Click Install
Windows 11, 10, 8, 7, Vista, XP

(Simon & Schuster 1996)
MY PROMISE
My games are genuine, install in one step, look, sound and play in Windows 11, 10, 8, 7, Vista and XP like they did in the old days, or your money back. This is my unconditional guarantee for three years.
WHAT IS INCLUDED
This listing includes the original game CD. An on-screen, printable command list is also included. I do not have the full manual, just the command list. The box is pictured for reference only and is not included.
I will also provide a compatibility CD that will allow the game to run under ALL VERSIONS of Windows 11, 10, 8, 7, Vista and XP, both 32 and 64 bit.
INSTALLATION
One step: Insert my CD and the game will automatically work on your computer. Done. Yes, it's that simple.
Want to play? Click the icon. Want the game off your computer? Click Uninstall. Zero hassle.
TECH SUPPORT
Rapid response technical support for three years is always an e-mail or phone call away.
In the extremely rare event I cannot get this title to work on your system I will take it back for a full refund. All I ask is minimal assistance from you during the troubleshooting process.
The Game
Tom Clancy, famous author, has had a surprising number of video games based upon his fictitious adventures. In SSN the formidable country of China is attempting to claim the world's last oil reserve, and should they be successful, they will become powerful world dictators. As the representative of the United States of America, your challenge is to take control of a 360-foot long sub (mmm, delicious) and use it to prevent China from achieving a seemingly invulnerable position. Although your chances have been optimized with a state-of-the-art sub, your challenge is a great one. The sim will decide if you have what it takes.
Throughout the fifteen or so missions, you will face realistic scenarios that require good management skills and quick decisions to overcome. Unsurprisingly, mission locations are very similar, mostly taking place underwater, with a few on the surface. Levels are presented in 3D with some 90s era texture mapping. Both friend and foe have been programmed with some clever AI. A tactical reference is available for your benefit, and reveals information on all submarines and ships in the game. If you go into a mission with all torpedoes blazing, you will inevitably lose the fight. Consider your strategies and you'll be fine.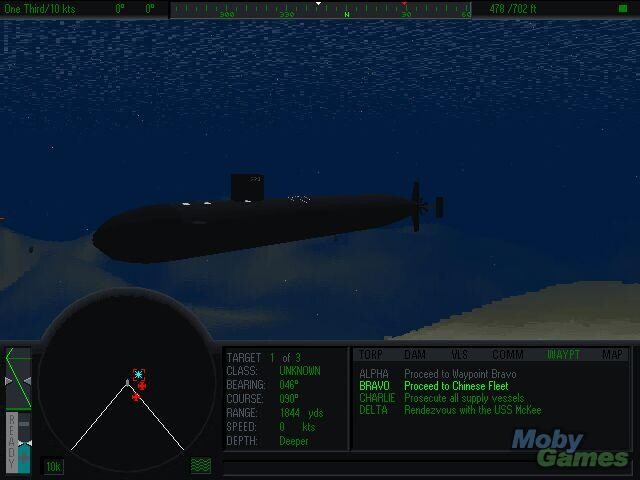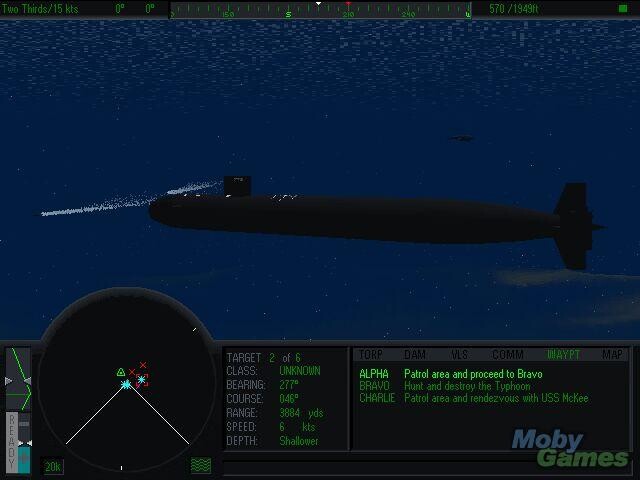 ---
Share this Product