---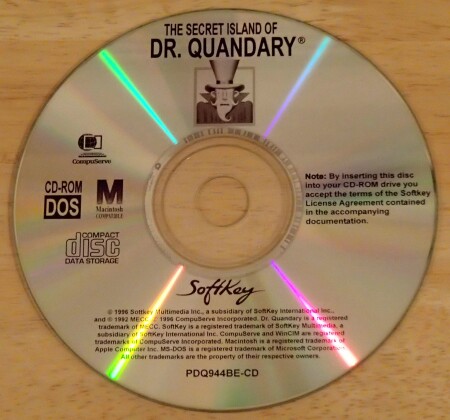 Actual Game 
The Secret Island
of Dr. Quandary
1-Click Install
Windows 11, 10, 8, 7, Vista, XP
(MECC 1992)
MY PROMISE
My games are genuine, install in one step, look, sound and play in Windows 11, 10, 8, 7, Vista and XP like they did in the old days, or your money back. This is my unconditional guarantee for three years.
WHAT IS INCLUDED
This listing includes the original game CD. An on-screen printable manual is also included. The box is pictured for reference and is not included.
I will also provide a compatibility CD that will allow the game to run under ALL VERSIONS of Windows 11, 10, 8, 7, Vista and XP, both 32 and 64 bit.
INSTALLATION
One step: Insert my CD and the game will automatically work on your computer. Done. Yes, it's that simple.
Want to play? Click the icon. Want the game off your computer? Click Uninstall. Zero hassle.
TECH SUPPORT
Rapid response technical support for three years is always an e-mail or phone call away.
In the extremely rare event I cannot get this title to work on your system I will take it back for a full refund. All I ask is minimal assistance from you during the troubleshooting process.
The Game
Dr. Quandary is first and foremost a puzzle game. Starting as a relaxed visit to a carnival, you become acquainted with the ingenious Dr. Quandary (aka Dr. Q), the Quintessential Quizmaster, who offers you a free game of Toggle. The prize: one of three life-like dolls, each presenting a different level of difficulty in the game you'll be playing. It's not long before you find out that whichever one you choose will actually become your body until the end of the game. After making your choice you are transported to Dr. Quandary's Island with the task to complete all his quizzes. Also, you will need to collect items you'll need for making the magic potion that will get you off the island and back into your own body.
This is the introduction to a very imaginative and interesting game. You wander around the island trying to solve the puzzles that you come upon. Finishing puzzles will grant you items for the magic potion. Mixing the potion is a puzzle in itself, since the recipe for the magic elixir is different depending on the level of difficulty, and the ingredients are described in a funny way. At the end you'll have more items than you need and you will have to figure out the exact combination.
The island is filled with a variety of puzzles. All of them are fun and interesting. Completion of the game will require various skills like logic, math, memory, speed and reflexes etc. Some puzzles are original, but most of them are based on older known games with a new design (Towers of Hanoi, Tangram etc). All in all, this game should sharpen different kinds of skills, while simultaneously providing an adequate dose of amusement. However, it can also be challenging.
In the end, if you think that you are too grown up to play a "kids game" like this one, try to get off the island of Dr. Quandary on the difficult level. You will be surprised.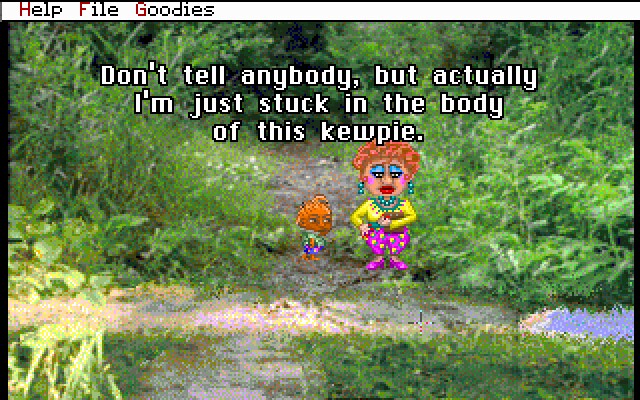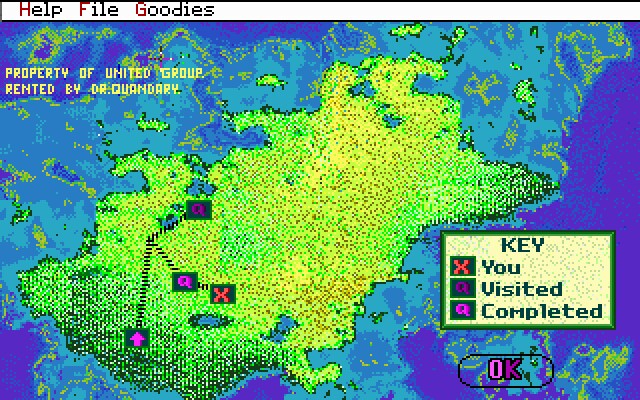 ---
Share this Product