---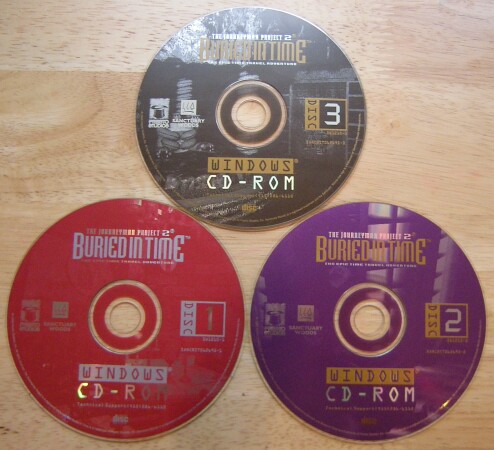 Actual Game 
The Journeyman Project 2
Buried in Time
1-Click Install
Windows 11, 10, 8, 7, Vista, XP
(Sanctuary Woods 1995)
MY PROMISE
My games are genuine, install in one step, look, sound and play in Windows 11, 10, 8, 7, Vista and XP like they did in the old days, or your money back. This is my unconditional guarantee for three years.
WHAT IS INCLUDED
This listing includes the original game CD. An on-screen printable manual is also included. The box is pictured for reference and is not included.
I will also provide a compatibility CD that will allow the game to run under ALL VERSIONS of Windows 11, 10, 8, 7, Vista and XP, both 32 and 64 bit.
INSTALLATION
One step: Insert my CD and the game will automatically work on your computer. Done. Yes, it's that simple.
Want to play? Click the icon. Want the game off your computer? Click Uninstall. Zero hassle.
TECH SUPPORT
Rapid response technical support for three years is always an e-mail or phone call away.
In the extremely rare event I cannot get this title to work on your system I will take it back for a full refund. All I ask is minimal assistance from you during the troubleshooting process.
The Game
In this sequel to The Journeyman Project, Gage Blackwood returns as Agent 5 of the Temporal Security Agency. Journeyman Project 2: Buried in Time builds on the successful elements of its predecessor while correcting most of its failings. The result is a classic adventure game that rises beyond the original to give the gamers an immersing gaming experience that is rarely found.
It has been 6 months since your last journey in time. Earth has already been accepted into the Symbiotry of Peaceful Beings, and a conference is scheduled to discuss the issue on whether Earth should share its time travel technology with the Symbiotry for fear of abuse by the aliens. As an agent of the Temporal Security Agency, your job is to protect history from tampering and to conduct historical research. One day you get a visit from yourself 9 years into the future. It seems that somebody has framed you for a crime, making it appears as if you have stolen historical artifacts for profit. While under house arrest, your future self escapes to bring you an advanced time travel suit. He charges you with the mission of finding evidence that he has been framed at the temporal sites he has been conducting his research. After giving you the suit, he is promptly arrested by another future TSA agent.
The Jumpsuit or the Time Displacement Unit fits like a skin tight spaceship, with an onboard computer, extendable with biochip enhancements, a null space pocket (for infinite inventory), limited life support, and an invisibility cloak to hide you from the locals. With this suit, you travel to the space laboratory of Dr. Farnstein, a future genius who has created advanced artificial intelligence. There you pick up Arthur, an artificial intelligence being who can live in your suit's computer biochip. Along your journey through time, Arthur provides you with a wealth of historical information as well as many droll insights. Other destinations you visit include Chateau Gaillard (King Richard's castle in France), Leonardo da Vinci's workshop, and Chichen Itza (a classical Mayan city). Once you have assembled all the evidence, you must pursue the culprits to an alien world to retrieve the artifacts. You then present the evidence, acquit your future self, and bring the true culprits to justice.
The Journeyman Project 2: Buried in Time offers two modes of play—Adventure mode and Walkthrough mode. The Adventure mode plays just like a standard adventure game. The Walkthrough mode simplifies the gameplay, offering hints to help novices through the story while still leaving the exploration to the player. The player is given subtle guidance throughout, and most of the puzzles have been either simplified or removed from the game entirely. This mode is suggested for novice adventure gamers or those who just want to experience the story without the full-scale challenge. However, as several scenes have been omitted in the Walkthrough mode, the player must play in the Adventure mode to experience the full game in its entirely. There is a maximum possible score of 15,000 points, allocated under the headings of critical evidence, supporting evidence, puzzles solved, research bonus, completion bonus, and hints.
As a sequel, The Journeyman Project 2: Buried in Time succeeds its predecessor admirably. While this game still has some faults, they are very minor compared to its strengths. The game is published originally by Sanctuary Woods in June 1995. As of 1996, the title is no longer published by Sanctuary Woods but directly by Presto Studios which becomes the developer of the game. Overall, this game is a beautiful, well rounded, traditional adventure that manages to be interesting, challenging, educational, and fun.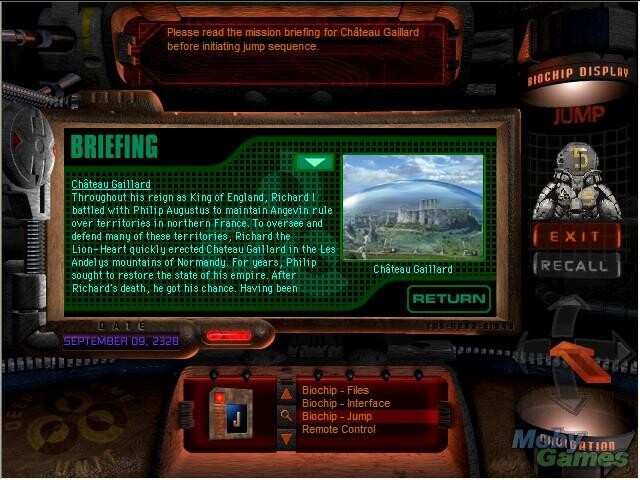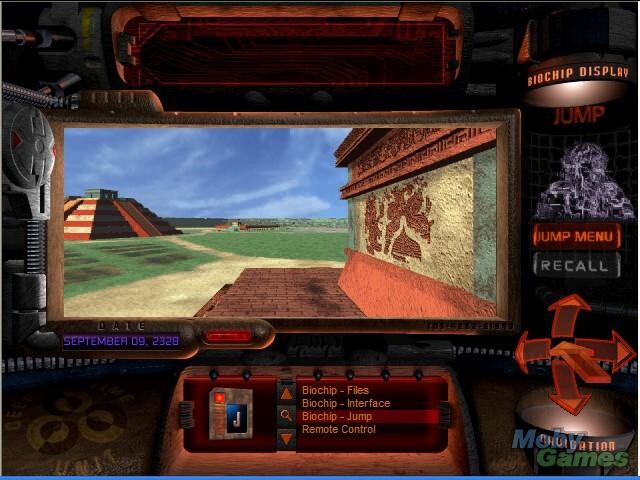 ---
Share this Product