---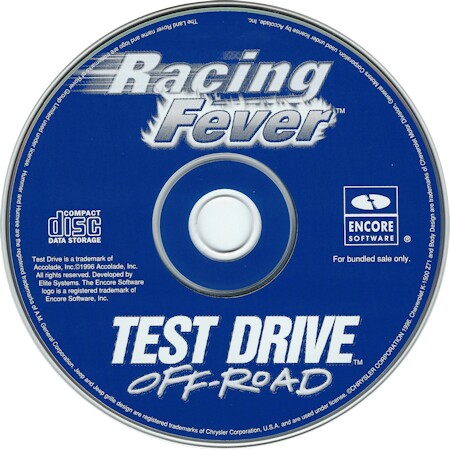 Actual Game
Test Drive Offroad
1-Click Install
Windows 11, 10, 8, 7, Vista, XP
(Accolade 1997)
MY PROMISE
My games are genuine, install in one step, look, sound and play in Windows 11, 10, 8, 7, Vista and XP like they did in the old days, or your money back. This is my unconditional guarantee for three years.
WHAT IS INCLUDED
This listing includes the original game CD. An on-screen printable manual is also included. The box is pictured for reference and is not included.
I will also provide a compatibility CD that will allow the game to run under ALL VERSIONS of Windows 11, 10, 8, 7, Vista and XP, both 32 and 64 bit. Note that joysticks are supported but X-Box style controllers are not.
INSTALLATION
One step: Insert my CD and the game will automatically work on your computer. Done. Yes, it's that simple.
Want to play? Click the icon. Want the game off your computer? Click Uninstall. Zero hassle.
TECH SUPPORT
Rapid response technical support for three years is always an e-mail or phone call away.
In the extremely rare event I cannot get this title to work on your system I will take it back for a full refund. All I ask is minimal assistance from you during the troubleshooting process.
The Game
From as far back as you can see, you probably can remember the first time you played the original Test Drive racing simulation from Accolade. This time around the corner, Accolade puts you behind the wheel of high performance off-road vehicles, including the Hummer, Land Rover Defender 90, Jeep Wrangler, and the Chevrolet K-1500 Z71 (there are also 6 bonus vehicles: Monster Truck, Dune Buggy, Stock Car, Hot Rod, Mini Cooper, and the Off-road Beetle). What makes Test Drive: Off-Road so different is the ability to drive almost anywhere within each track, essentially giving you the freedom to drive off and explore areas "off-road."
From the main menu you are given different options. The first option is the Practice Race option. Here you can sharpen your racing skills on one of the four included off-road vehicles. After choosing your vehicle and vehicle color, you can then choose which one of the courses you would like to practice on. The included courses range from snow covered hills to dusty desert like ranges. After you have finished practicing, you then can enter into a mixed or class league to try and use your new found skills at beating other drivers. In Mixed League play you enter a tournament that includes 24 players. There are a series of cups awarded at the end of each race, and to move onto the next race, you need to ascertain one of those cups. With the winning of a cup, you also open a new course to race, in essence unlocking one of the six bonus courses. As you win cups, the difficulty level gets progressively harder. The league is also based on a scoring system, with higher points being awarded for coming in first than second and so on. What these points allow you to do is not win the race, but still progress onto the next one. The Class League works the same way except that, when you enter a class league, you choose a class of vehicle that you want to race, like Hummer for example. By winning class leagues, you can unlock the bonus cars.
The are many features to Test Drive: Off-Road that stand out from other racing simulations of the time. Offroad was one of the few racing simulations that offers split screen action using an off-road environment. The game is also based on a true physics model, allowing for the most realistic off-road driving simulation then on the market. Each one of the vehicles possesses its own unique characteristics that have been modeled off their real life counterparts. There are also a slew of options that help you customize the gameplay. In a race, you can change camera angles on the fly, giving you added ability to see what is going on around you. You can set the graphical detail as well as how much you want shown on the screen at once, such as dust flying up from your tires.
There are enough features and settings in Offroad that allowed this game to stand on its own and give players the opportunity to try something different.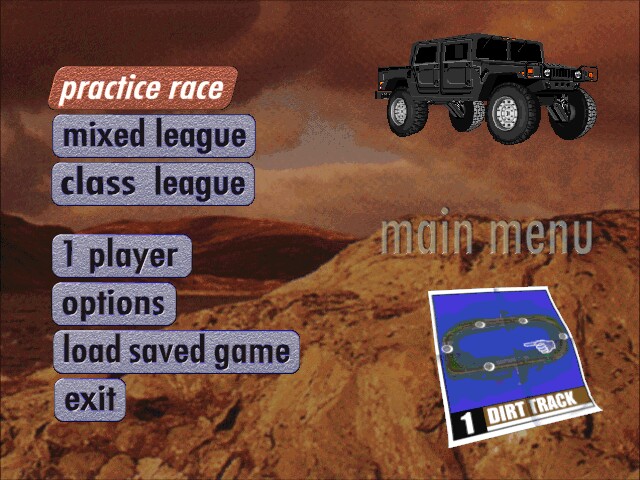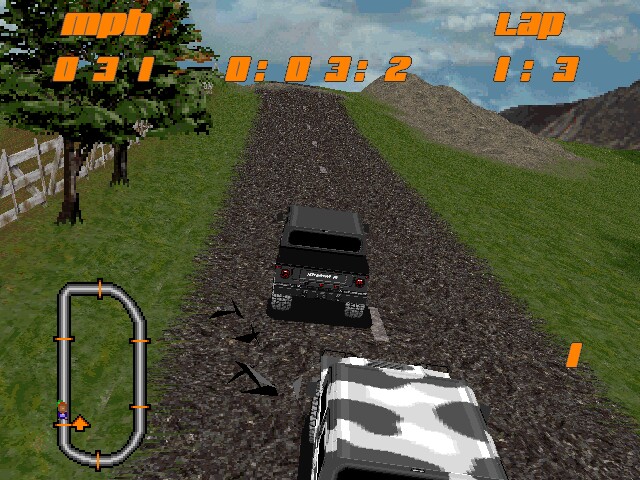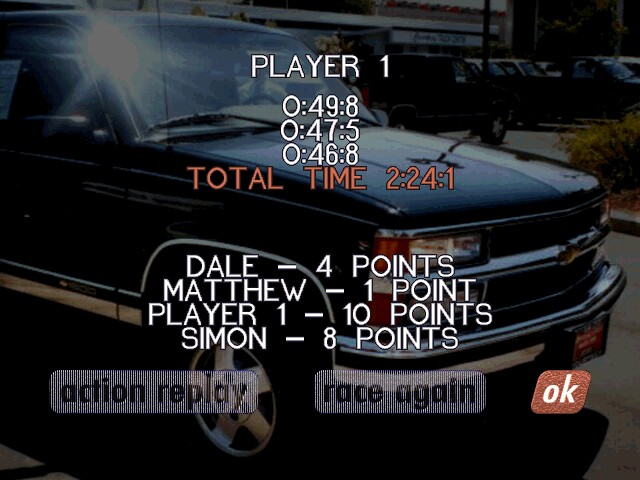 ---
Share this Product