---

Actual Game
Steel Panthers III: Brigade Command
1-Click Install
Windows 11, 10, 8, 7, Vista, XP
(SSI 1997)
MY PROMISE
My games are genuine, install in one step, look, sound and play in Windows 11, 10, 8, 7, Vista and XP like they did in the old days, or your money back. This is my unconditional guarantee for three years.
WHAT IS INCLUDED
This listing includes the original game CD. An on-screen printable manual is also included. The box is pictured for reference and is not included.
I will also provide a compatibility CD that will allow the game to run under ALL VERSIONS of Windows 11, 10, 8, 7, Vista and XP, both 32 and 64 bit.
INSTALLATION
One step: Insert my CD and the game will automatically work on your computer. Done. Yes, it's that simple.
Want to play? Click the icon. Want the game off your computer? Click Uninstall. Zero hassle.
TECH SUPPORT
Rapid response technical support for three years is always an e-mail or phone call away.
In the extremely rare event I cannot get this title to work on your system I will take it back for a full refund. All I ask is minimal assistance from you during the troubleshooting process.
The Game
With the release of Steel Panthers 1 SSI introduced the best tactical wargaming system then available. Its success was the result of combining the hard-core data modeling of the best SSI games with an intuitive interface, good graphics, and a flexible scenario editor. Last year's Steel Panthers II further refined the system and added modern weapons to the World War II weapons of the original. It was a full leap forward for the system.
Volume III, Brigade Command, makes another full leap in the evolution of the series. The interface and graphics are from SPII, with units from both games. The point of SPIII is to broaden the scope of the system to encompass larger battles than the small-unit scale of the originals could handle. Some new gameplay elements were introduced, giving the game a "Deluxe" version of the hallmark series.
The nature of modern combined-forces warfare places command, control, communications, and intelligence (known as C3I) at the heart of tactical doctrine. C3I links the various weapons platforms and units into a single, well-coordinated force with greater power than the individual units could muster on their own. Creating a cohesive yet flexible plan, having skilled leaders with strong initiative, scouting the enemy, and keeping all units in contact with others are the basics of sound tactics. SP3 models all of these in greater depth than its predecessors, creating a game with nuances and greater realism.
Several new features drive this expanded scope. Maps are larger, and individual units are grouped into larger command structures (platoons, companies, regiments). Leaders are modeled in greater depth, and their use in spotting artillery and rallying troops is even more important than in previous SP titles. Units also have more complex state and order modeling. They must be placed in either offensive or defensive states and given specific hex destinations when advancing. When out of contact, they will follow their last orders, making advance planning more important. With the proper advance orders, large sections of the army can be turned over to computer control.
In short, command is re-created in greater depth, emphasizing good planning and sensible use of combined forces. The 40 battles and six campaigns cover the period from World War II to the near future and present a diverse mix of large-scale actions. Hundreds of units and equipment types from dozens of nations are included, and unit values can be altered to create new ones. All the scenarios are well done, and when coupled with scenario and campaign editors and random battle generators, they present limitless replay value. The sweeping scale of modern warfare, ranging from the invasion of Poland and Operation Market Garden to future battles in Europe and Korea, is admirably captured.
The changes to the system are much welcomed and let the franchise go out on a high note. Grognards will find the refined system a treat.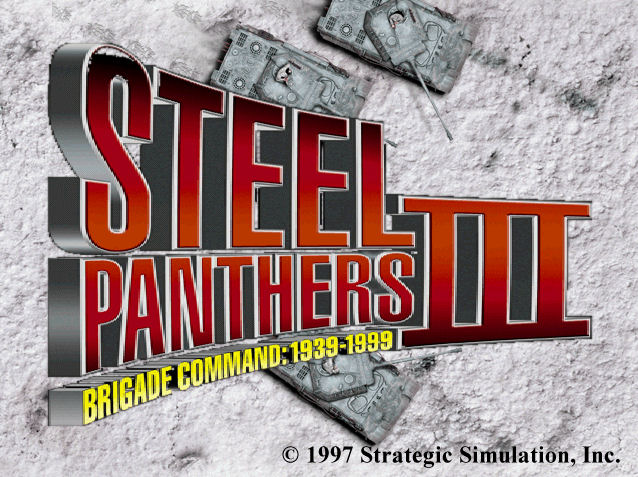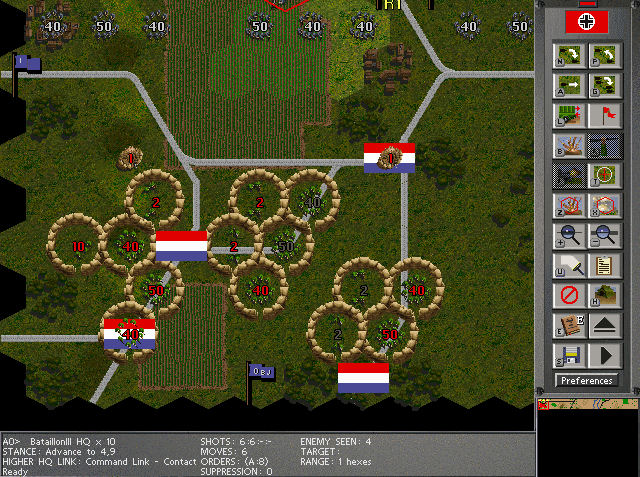 ---
Share this Product