---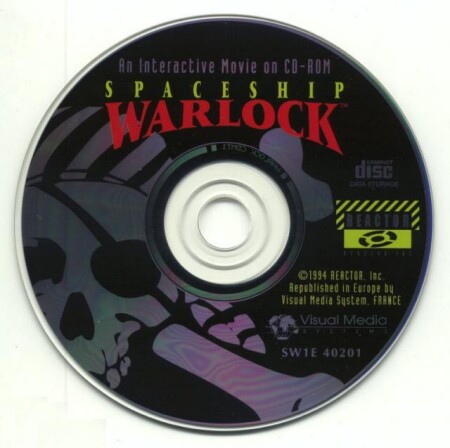 Actual Game
Spaceship Warlock
1-Click Install
Windows 11, 10, 8, 7, Vista, XP
(Reactor 1994)
MY PROMISE
My games are genuine, install in one step, look, sound and play in Windows 11, 10, 8, 7, Vista and XP like they did in the old days, or your money back. This is my unconditional guarantee for three years.
WHAT IS INCLUDED
This listing includes the original game CD. An on-screen printable walkthrough is also included. The box is pictured for reference and is not included.
I will also provide a compatibility CD that will allow the game to run under ALL VERSIONS of Windows 11, 10, 8, 7, Vista and XP, both 32 and 64 bit.
INSTALLATION
One step: Insert my CD and the game will automatically work on your computer. Done. Yes, it's that simple.
Want to play? Click the icon. Want the game off your computer? Click Uninstall. Zero hassle.
TECH SUPPORT
Rapid response technical support for three years is always an e-mail or phone call away.
In the extremely rare event I cannot get this title to work on your system I will take it back for a full refund. All I ask is minimal assistance from you during the troubleshooting process.
The Game
In the mid 90s CD-ROMs became an affordable option for consumers. Blessed with six hundred and fifty megabytes of storage, game designers spawned the genre Interactive Movie. During that time Joe Sparks, a musician/artist,came onto the scene. He later became known for his Flash cartoon series, Radiskull and Devil Doll; but the distinct style of his games achieved cult status amongst a strong group of fans.
Spaceship Warlock always stood out in my mind as the best indicator of what interactive movies could become. Though dominated with uninspired and trite titles, the genre quickly died. Spaceship Warlock went above and beyond the common pattern of scene, puzzle, scene to offer unique controls, a memorable style, and an interesting plot.
While it easily earns the description "campy", Spaceship Warlock still has its charm. The premise is that a race of malevolent, robotic, aliens have taken over the known galaxy. There is a faction of humans who fight the alien oppressors in search of their mythical home world, Earth. You may say it sounds like Battlestar Galactica, and you'd be right. But in a genre of zero original plots, I let this slide.
In the game your character starts off in a back alley, in the city of Stambul, on an alien planet and go from there. Stambul doesn't offer much, muggers, bars, and alien strippers. That's right, I said alien strippers. You steal money from a mugger, buy a ticket into space, and then the story really begins. Your spaceship is hijacked and you are forced to join the crew of the Spaceship Warlock.
The controls are varied and context appropriate. When you see a telephone you dial 411. When you get into a fist fight, you have to time your punches. You walk freely and explore your world by clicking around. But Spaceship Warlock offers something else that is very unique, you speak freely to the other characters by typing in your dialog. The characters respond with recorded responses, but they are dynamic enough to keep you experimenting.
Joe Sparks' style is very memorable, though not without its cheese. He makes heavy use of pseudo 3d rendered images. This stood out against the typical recorded video in most interactive movies. The style also added a dynamic that pure video lacks. Conversations were longer and deeper because the animated characters were programmed rather than recorded. It also meant smaller file size which, in a time of 4x high speed CD players, was a godsend. But, most important, it gave Sparks uniqueness to his trademark visuals.
Though the interactive movies did not stand the test of time, many elements of the genre are appearing in modern games. Movie-like plots and realistic environments have become the norm. Spaceship Warlock stands as an example of success through innovation.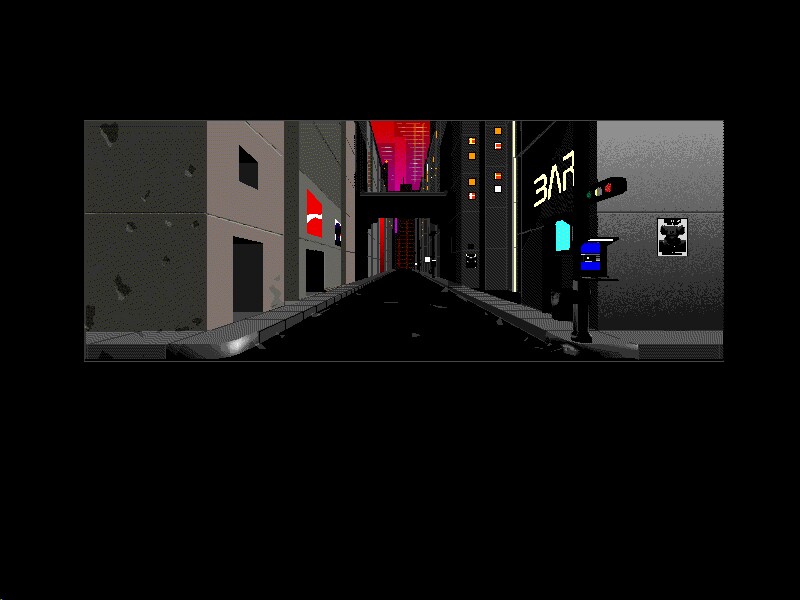 ---
Share this Product