---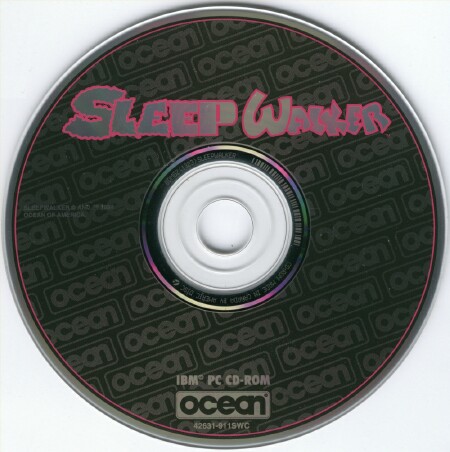 Actual Game
Sleepwalker
1-Click Install
Windows 11, 10, 8, 7, Vista, XP
(Ocean 1993)
MY PROMISE
My games are genuine, install in one step, look, sound and play in Windows 11, 10, 8, 7, Vista and XP like they did in the old days, or your money back. This is my unconditional guarantee for three years.
WHAT IS INCLUDED
This listing includes the original game CD. An on-screen printable manual is also included. The box is pictured for reference and is not included.
I will also provide a compatibility CD that will allow the game to run under ALL VERSIONS of Windows 11, 10, 8, 7, Vista and XP, both 32 and 64 bit.
INSTALLATION
One step: Insert my CD and the game will automatically work on your computer. Done. Yes, it's that simple.
Want to play? Click the icon. Want the game off your computer? Click Uninstall. Zero hassle.
TECH SUPPORT
Rapid response technical support for three years is always an e-mail or phone call away.
In the extremely rare event I cannot get this title to work on your system I will take it back for a full refund. All I ask is minimal assistance from you during the troubleshooting process.
The Game
Sleepwalker is a combination of Tom and Jerry, Lemmings and Commander Keen. In the game the world is asleep, and so is your master Lee. Things would be just wonderful if he didn't have the habit of sleepwalking. The game begins as Lee stands up (asleep), stepping on your head and falling out of the window. Having a very deep sleep nothing serious happens - he just walks across the neighbours roof top. Now here is your heroic job: Keep Lee safe and asleep as you direct him through the streets, the zoo, the graveyard, the building site and the factory back to the city-centre and back to his bed.
Sounds easy? Well, should be if it was just pushing him from one side of the level to the other. There are perils lurking in every gap and around every corner. Just think of snakes that wait on their trees to strangle poor Lee. Again: Your only mission is to get him to the end of the sixth level without waking him up.
You always know how deep asleep Lee is when you take a look at the sleep-o-meter at the bottom of the screen. Every time Lee walks into a brick or gets hurt by a trap it takes some sleep away. To get Lee over a gap you (being selfless as hell) jump into it a build a dog bridge so that he can walk over you instead of falling. When the gap is too broad for that you have to be brutal and kick Lee. (He doesn't wake up from that.) To get rid of snakes, elephants and evil dogs you have a small club and with it you can disable any living peril for your little zombie-like master.
Does it still seem easy? Try the game and you will know better. Endurance, timing and composure are the main characteristics you need to finish this game. It happens from time to time that you will have to start all over again just because Lee falls down the last platform and find himself right back where the level started. This games is quite hard from the beginning so I recommend all players to do the training levels first. You get lots of hints on what to do and what NOT to do.
In summary, if you like Lemmings as a jump-and-kick platformer than you will like Sleepwalker.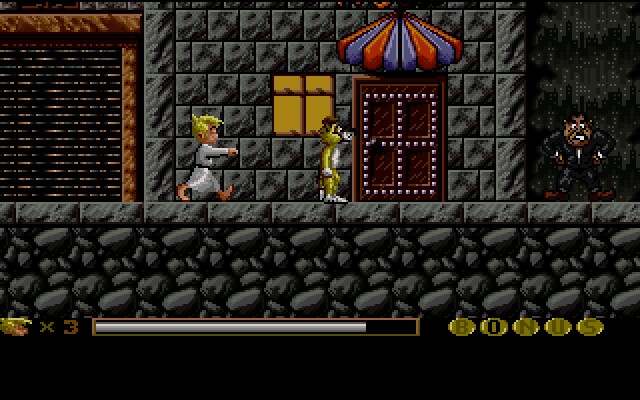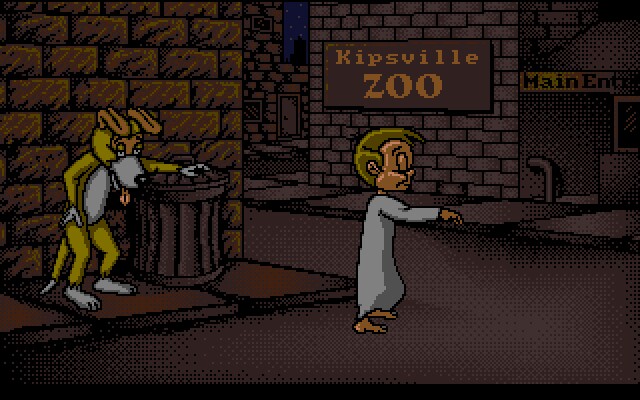 ---
Share this Product