---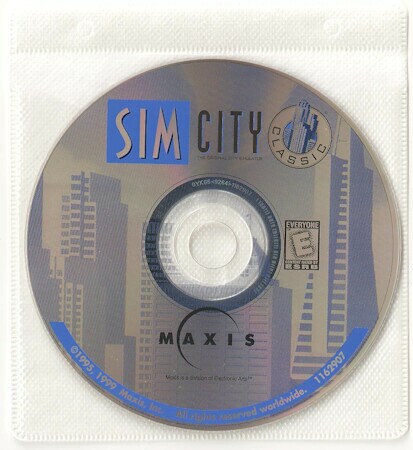 Actual Game 
SimCity Classic for Windows
SimCity 1994 Edition
1-Click Install
Windows 11, 10, 8, 7, Vista, XP
(Maxis 1994)
MY PROMISE
My games are genuine, install in one step, look, sound and play in Windows 11, 10, 8, 7, Vista and XP like they did in the old days, or your money back. This is my unconditional guarantee for three years.
WHAT IS INCLUDED
This listing includes the original game CD. An on-screen printable manual is also included. The box is pictured for reference and is not included.
I will also provide a compatibility CD that will allow the game to run under ALL VERSIONS of Windows 11, 10, 8, 7, Vista and XP, both 32 and 64 bit.
INSTALLATION
One step: Insert my CD and the game will automatically work on your computer. Done. Yes, it's that simple.
Want to play? Click the icon. Want the game off your computer? Click Uninstall. Zero hassle.
TECH SUPPORT
Rapid response technical support for three years is always an e-mail or phone call away.
In the extremely rare event I cannot get this title to work on your system I will take it back for a full refund. All I ask is minimal assistance from you during the troubleshooting process.
The Game
The original SimCity was released in 1989. It was one of the most innovative titles of its time, allowing the gamer to plan, build, and maintain a city from scratch. The 1994 Windows port went largely unappreciated, and after failing to sell well in stores, SimCity Classic was pulled from the shelves shortly after the release of the sequel SimCity 2000 in 1995. This is very unfortunate, as it was the best version of one of the most original and imaginative series of all time.
You start out with nothing but a bit of money, and a piece of land, and it's your job to create and maintain a city. As City Planner, you choose what goes where: residential, industrial, and commercial zoning as well as transit and power. You need to maintain equilibrium to keep your city flowing smoothly; each type of zone relies on the other, and you must create the perfect balance.
The first step is usually to create a power plant: nothing runs without power. Then you must lay out zones. However, zones won't develop unless they have adequate transit available, such as roads and railways; and of course, they need connection to your power source. Eventually, as your city grows larger, you will need police and fire protection and more of everything: more power plants, more zones, more transit; continually building outward from where you began. However, there is much, much more to worry about.
You also act as Mayor, raising and lowering taxes, as well as providing adequate funding. Raise your taxes too high and nobody will want to live or work in your city, lower them too much and expect to be broke before you know it. Again, you must maintain the correct balance depending on the situation you are in. Simply building more and more will come to no effect unless you correctly balance your budget.
Then throw in natural disasters, everything from fires, to earthquakes, to floods, and the occasional gigantic reptilian monster. You do have the option to disable these calamities, but where's the fun in that? You may find yourself intentionally destroying buildings to keep fires from spreading, or building fire stations directly in their path. Anything and everything goes when trying to save your creation from ruin.
There is no way to win this game. You do have an approval rating which rises and falls each year depending on how well you run your metropolis, but it does not end, and there is no way to 'beat' the game. Yet, that is what makes SimCity Classic so great. It is a true simulation: you wouldn't be able to simply stop maintaining a city in real life. As long as you stay interested, and you likely will, you can keep upgrading and changing your city.
In the case that you do want to try something different, there are some excellent built in scenarios you can try. From the famous 1944 bombings in Hamburg, to the not-so-famous monster attack in 50's Japan, it is now your job to save real-life cities from Armageddon. They won't keep your interest for that long, and you probably won't want to play each one twice, but they are a welcome change.
The graphics in the game are never overwhelming; it's always easy to see what you are working at, and what needs to be done. The controls are far superior to the original DOS version and the sounds are good, and the music is absolutely excellent - a nice jazzy soundtrack which never gets old. It never gets old, and should keep you interested for quite a while.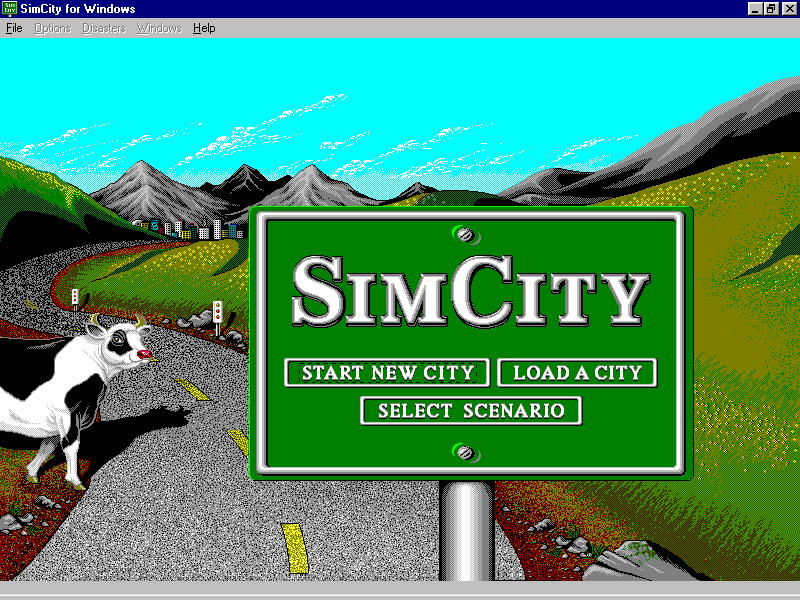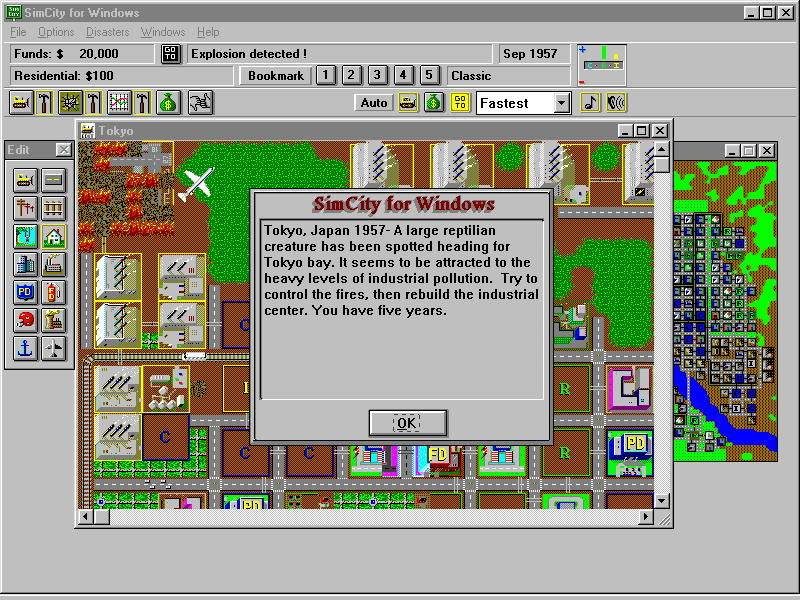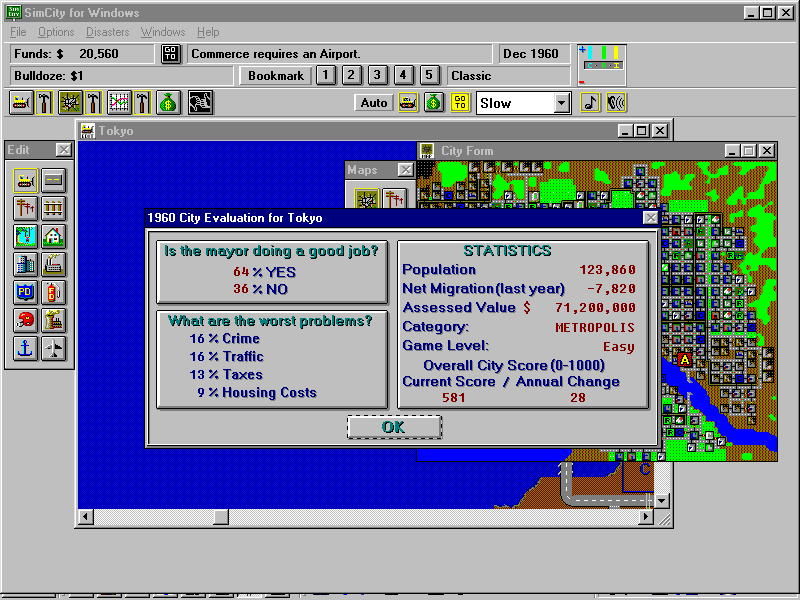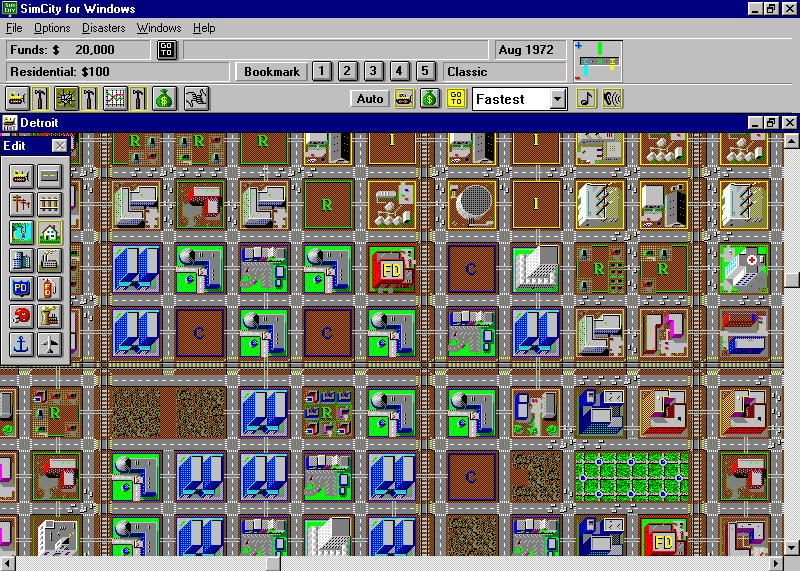 ---
Share this Product