---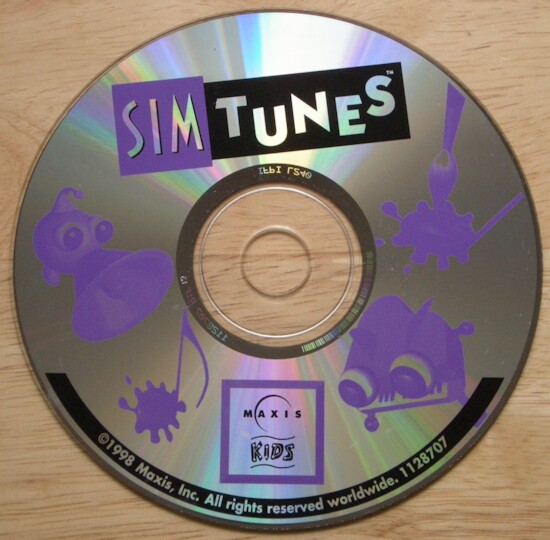 Actual Game
Sim Tunes
1-Click Install
Windows 11, 10, 8, 7, Vista, XP
(Maxis 1996)
MY PROMISE
My games are genuine, install in one step, look, sound and play in Windows 11, 10, 8, 7, Vista and XP like they did in the old days, or your money back. This is my unconditional guarantee for three years.
WHAT IS INCLUDED
This listing includes the original game CD. An online tutorial is available within the game. The box is pictured for reference and is not included.
I will also provide a compatibility CD that will allow the game to run under ALL VERSIONS of Windows 11, 10, 8, 7, Vista and XP, both 32 and 64 bit.
INSTALLATION
One step: Insert my CD and the game will automatically work on your computer. Done. Yes, it's that simple.
Want to play? Click the icon. Want the game off your computer? Click Uninstall. Zero hassle.
TECH SUPPORT
Rapid response technical support for three years is always an e-mail or phone call away.
In the extremely rare event I cannot get this title to work on your system I will take it back for a full refund. All I ask is minimal assistance from you during the troubleshooting process.
The Game
SimTunes is one of those wonderful programs that grows with the user. In essence, it is a paint program that doubles as a musical composition program--or vice versa. The user begins with a blank screen, or canvas and a variety of tools, paints, and patterns with which to decorate said canvas. The twist is that each colored dot applied to the design represents a musical note--from low C to high C. Now add 4 adorable little "bugz" to the painting. The bugz march across the screen much like Pacman. But instead of munching, these bugz make music when they contact a dot.
Each bug is a caricature of the musical instrument it plays. There are a dozen bugz in each of 4 different categories to choose from--some play standard instruments, like pianos and guitars; some play unusual instruments, like steel drums or cymbals; some play chords or riffs, some make sound effects, and some rival Scatman Caruthers in verbosity. The user chooses one bug from each group to create a quirky quartet.
At this point the creative mind is let loose. Some users choose to create non-drawings which sound like actual tunes, known or newly composed. Others choose to create intricate drawings that, when "played" by the bugz result in utter cacophony. With dedication, the user can even create the perfect marriage of art and music. Examples of previous SimTunes users' masterpieces can be found in the "Gallery". The possibilities are endless, and as with any artistic endeavor, beauty is in the eye, or in this case the computer, of the beholder!
On-screen help provides pop-up captions that name the note that each color represents. This is very helpful when painting a known composition.
This program has little standard "school" educational value. It doesn't help a child master his or her times tables or decipher Shakespearean prose. It does encourage the child to explore, experiment, discover and create. It may spark musical ability or simply musical appreciation in the child. It will let the child express his or herself, and create something that is unique--something to be proud of. SimTunes appeals to a child in the most delightful ways. Zany bugz elicit giggles and guffaws; fun tunes starts the toes-a-tapping; bright colors and 'mod' designs draw and hold the attention of young and old. Each successful new-tune attempt leaves the user wanting more. Move over kids, would-be parent-musicians will vie for time with this program.
SimTunes adds a delightful new face to the world of music. It is not meant to teach serious music notation nor is it an instrument tutorial. It combines music, art and fun, and the result is dynamite!
---
Share this Product