---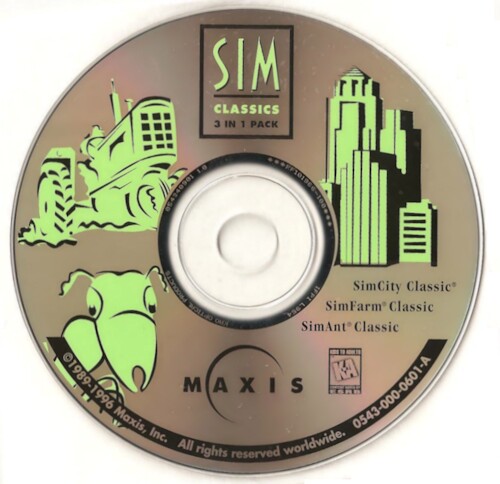 Actual Game
Sim Farm
1-Click Install
Windows 11, 10, 8, 7, Vista, XP
(Maxis 1993)
MY PROMISE
My games are genuine, install in one step, look, sound and play in Windows 11, 10, 8, 7, Vista and XP like they did in the old days, or your money back. This is my unconditional guarantee for three years.
WHAT IS INCLUDED
This listing includes the original game CD. An on-screen printable manual is also included. The box is pictured for reference and is not included.
I will also provide a compatibility CD that will allow the game to run under ALL VERSIONS of Windows 11, 10, 8, 7, Vista and XP, both 32 and 64 bit.
INSTALLATION
One step: Insert my CD and the game will automatically work on your computer. Done. Yes, it's that simple.
Want to play? Click the icon. Want the game off your computer? Click Uninstall. Zero hassle.
TECH SUPPORT
Rapid response technical support for three years is always an e-mail or phone call away.
In the extremely rare event I cannot get this title to work on your system I will take it back for a full refund. All I ask is minimal assistance from you during the troubleshooting process.
The Game
With the similar idea and control of a Simcity game, this game allowed you to plant any type of crop you could imagine, each one having advantages, whether it be high selling price, or just low maintenance that require no pesticides, herbicides or fertilizer. Almonds for example, are a cash cow once you kill all pests and weeds, that require no work to keep alive and would reap huge profit). And profits would be much higher if you build silos to store the crops and sold them when the market got at the high point for that specific crop. Your farm could really be as creative as you wanted it to look, anything you see on a typical farm could be done in this game.
Crops were not the only thing you could do in Simfarm, you could build fences, and have pigs, sheep and cows; they would visibly grow and also reproduce. The only difficulty in having livestock was keeping them fed and watered. Even though water tanks would help refill the water pales, it didn't work well enough to make it worth trying to make a farm profit this way. Crops were the only way to make big money with little effort.
One other thing that just didn't work right was buying farm equipment such as tractors, plows, harvesters etc. Buying any of this would never harvest your fields on time, and also they broke down fast. The way to avoid this entirely was just to ignore buying any equipment, and the game would automatically rent equipment to spray, and harvest your fields.
You couldn't really win this game, which is no surprise since you really don't win in Simcity. But whenever I played it, I tried to buy land up as fast as possible, and winning this game always felt to me when you had bought up all possible land. Also a visible change in your farmhouse happened as you gained more cash. Graphically this game was very well done for its time and it's interface was smooth.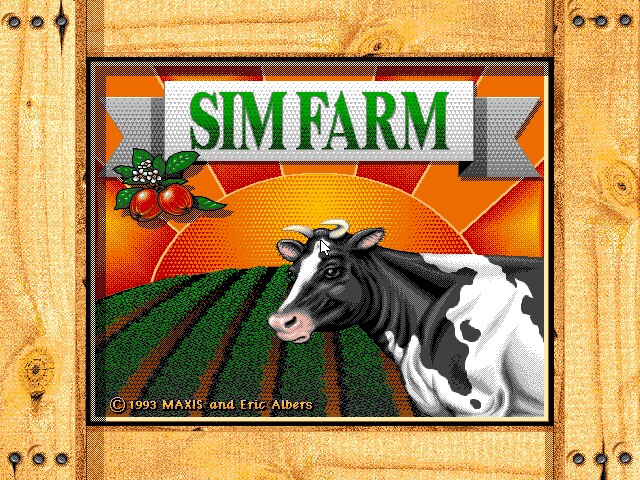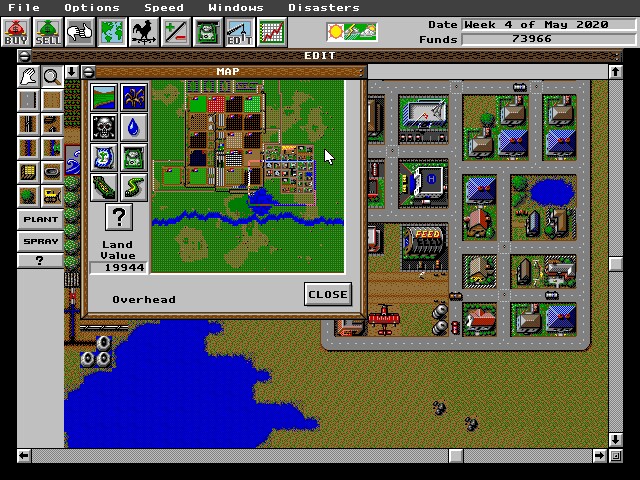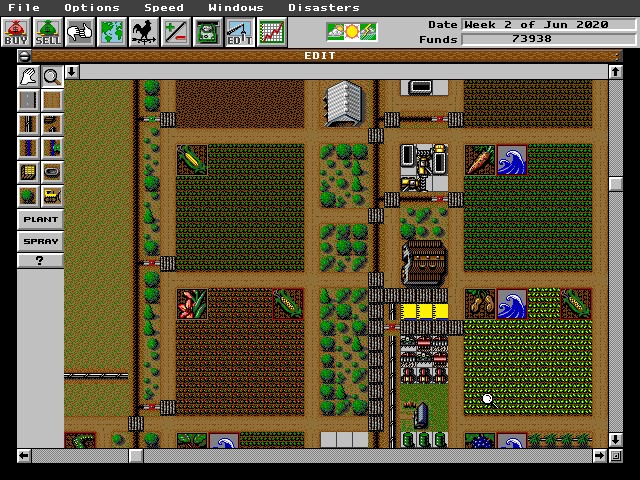 ---
Share this Product