---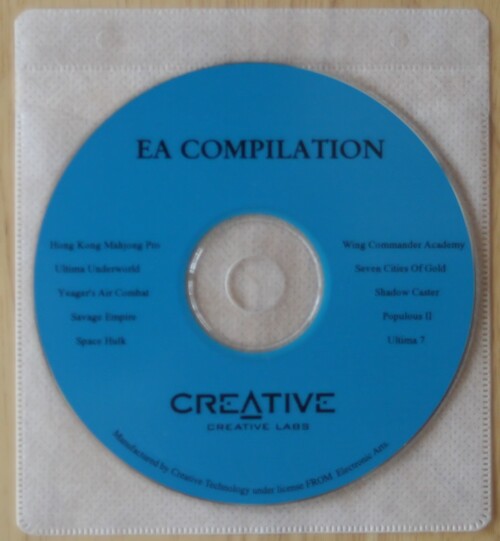 Actual Game
Electronic Arts / Origin
Game Collection

Ultima: Savage Empire
Ultima Underworld
Ultima VII: The Black Gate
Shadowcaster
Wing Commander: Academy
Space Hulk
Populous II
Seven Cities of Gold (1993)
Chuck Yeager's Air Combat
Hong Kong Mahjong Pro
1-Click Install
Windows 11, 10, 8, 7, Vista, XP
(EA / Origin 1993)
MY PROMISE
My games are genuine, install in one step, look, sound and play in Windows 11, 10, 8, 7, Vista and XP like they did in the old days, or your money back. This is my unconditional guarantee for three years.
WHAT IS INCLUDED
This listing includes the original game CD. On-screen printable manuals are also included. The boxes are pictured for reference and are not included.
I will also provide a compatibility CD that will allow the games to run under ALL VERSIONS of Windows 11, 10, 8, 7, Vista and XP, both 32 and 64 bit.
INSTALLATION
One step: Insert my CD and the games will automatically work on your computer. Done. Yes, it's that simple.
Want to play? Click the icon. Want the games off your computer? Click Uninstall. Zero hassle.
TECH SUPPORT
Rapid response technical support for three years is always an e-mail or phone call away.
In the extremely rare event I cannot get this title to work on your system I will take it back for a full refund. All I ask is minimal assistance from you during the troubleshooting process.
The Games
Worlds of Ultima: Savage Empire
The first offering in Origin's Worlds of Ultima series, Savage Empire set a high standard. Having developed a role-playing interface of unexcelled friendliness for its hugely successful Ultima series Origin decided to apply that system to spin-offs. The idea was solid -- create genres ranging freely over time, space, and history, all of which will be playable without reference to the original Ultima cycle. The imagery, gameplay, story and depth got the doomed Worlds of Ultima series off to a flying start. It is a shame the line is long extinct.
Ultima Underworld I
In this game, you are once again the Avatar, a person of the 8 virtues. You have been having a recurring nightmare where a ghost warns you of emminent danger. You draw yourself to the ghost and find yourself in a castle where you see a wizard who has just kidnapped a princess. The wizard disappears, leaving you as an obvious suspect. You are taken before the baron, who declares that to prove your innocence, you must find his daughter the princess in the Stygian Abyss,a rather nasty place in the Ultima, series where the wizard has taken her. Your primary task is to liberate the experimental city.
Ultima VII - The Black Gate
The Avatar returns to Britannia many years later, only to find that all is not as it seems. A strange group called The Fellowship tries to persuade the inhabitants of Britannia to stray from the path of Virtue, in favor of the Triad of Inner Strength, and a mysterious being, The Guardian, is somehow responsible for it all.
Shadowcaster
Wolfenstein-3D meets Ultima Underworld is a fairly accurate description of Shadowcaster. You have the hack and slash action of Wolf3D combined with Underworld's smooth scrolling point of view in a world full of castles, dungeons, mines and even underwater caves. Shadowcaster even uses the same 3D engine from id Software's Wolf3D uses. For those not familiar with Wolf3D and Underworld, Shadowcaster might be considered an action game with some roll playing elements thrown in. Never mind having to talk your way out of a situation, whip out the 'ol sword and do unto others before they have a chance to do unto you. One of the nice innovations to this game is the ability to be able to "morph" into different shapes to fight. There are 7 different shapes, each with its own abilities and weaknesses.
Wing Commander Academy
Wing Commander Academy uses the graphics and engine of Wing Commander II. Similar to that game, the player engages in a first person space battle against Kilrathi forces in 360 space. Players are able to choose different ships, weapon types and wingmen. Unlike other Wing Commander games, Wing Commander Academy features no storyline or campaign. Instead players may play through simple dogfight missions or build "waypoints" on an interface similar to the radar view. Using this mission builder, the player may place objects that include friendly fighters, enemy fighters, enemy capital ships, space stations and ejected pilots.
Space Hulk
Despite the primative graphics and 3D imagery, Space Hulk creates an incredible atmosphere. It's a squad-level tactical simulation where you send a group of marines in to clear out spaceships filled with chitinous xenomorphs. Yes, pretty much just like that one sequence in Aliens. The game also had an innovative blend of real-time and turn-based gameplay. Most of the game plays out in real-time, but you have a certain amount of replenishable time which you could use to pause the game and plot out strategies without being attacked. The balance on it was just about perfect - you always had just not QUITE as much time as you'd like, so even when it's paused, you are kept stressed. You could also switch between an overhead tactical view, and taking control of each Marine (or a group thereof) in first-person mode.
Populous II: Trials of the Olympian Gods
More than a worthy successor to Populous - this one's is a brilliant game with a lot more possibilities than the original game. Though it doesn't have the ingenious simplicity of that one Populous 2 has some advanced features like the RPG-like-elements of building up your deity. Yes, right - you gain power in the course of the game and are able to choose the strengths you want to build up. You can invest into the Fire-Powers to be able to cast some mighty fire-spells for example. The game itself bases on the same principles like Populous did - you got to kill all your enemies. But you've got far more possibilities to do that. You compete against other Gods like Epimetheus or Pan, which are both pretty easy to defeat (it's possible to win a level in less than a minute, Pan once even committed suicide letting me win within 5 seconds) - but don't worry - you get harder opponents soon enough.
7 Cities of Gold (1993 version)
7 Cities of Gold is one of the most overlooked computer games of all times. That's probably because it was originally made for Commodore 64 and Amiga computers and PC players had no real chance to play it. It is set in the 15 century, in the era of great voyages to the new world. You were sent by the Spanish crown to discover and conquer the New World. As you may have already noticed - you're actually playing a role of Christopher Columbus! As the game starts you will have to gather crew, buy some goods and set sail to America (and discover it). Whether you chose to play on the historical or a random map, you will encounter native American people. You can choose to conquer them or negotiate about the land and trade. It is smart to be nice and polite in the beginning and you might be strong enough afterwards to use force. The ultimate goal of this game is to find the infamous 7 Cities of Gold. Will you be successful? It depends only on you.
Chuck Yeager's Air Combat
In 1991 Electronic Arts strove to bridge the gap between the hyper-realistic simulations and aracde blasters withChuck Yeager's Air Combat. This is a dramatic departure from Electronic Art's first Yeager release, Chuck Yeager's Advanced Flight Trainer, released in 1987. Advanced Flight Trainer concentrated on the test pilot process, such as defining an aircraft's performance envelope and handling characteristics, although some aerial race scenarios were included. For its time the VGA graphics in Yeager's Air Combat are more than adequate. Besides fine, uncluttered cockpits and extremely smooth motion, the rendering of the horizon line and semi-opaque clouds is a good touch. The visible features of other planes markedly increase as they approach, and the relatively high detail makes Yeager's Air Combat both a realistic and visually appealing dogfight simulator of the early 90s.
Hong Kong Mahjong Pro
This game allows the player to play the ancient game of Mahjong against three computer players. Unlike many other games with Mahjong in the title, this game does not consists of picking matching tiles off of a pile of tiles to see if you can remove them all. Instead, it plays similarly to the card game Gin where you must accumulate straights or runs to win. However, Mahjong has its own special rules involving the special tiles used to play the game. The game has a number of pre-programmed opponents, each with their own portrait, voice, and play style.
Savage Empire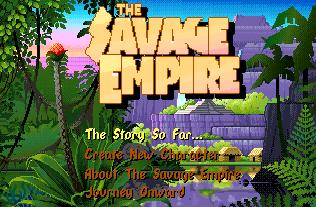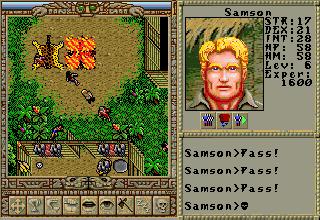 Ultima Underworld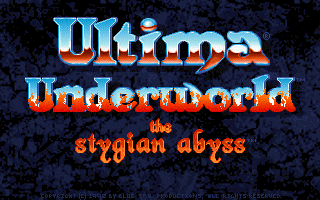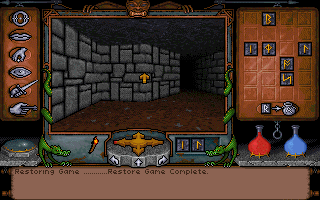 Ultima VII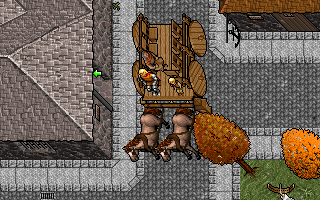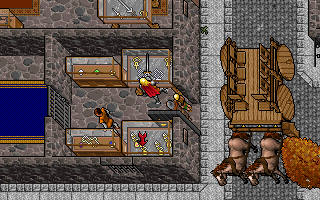 Shadowcaster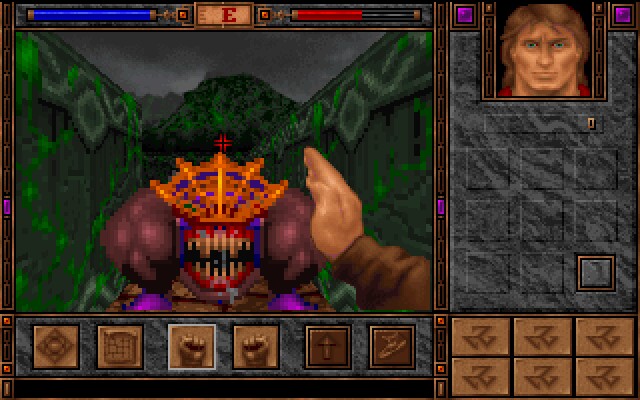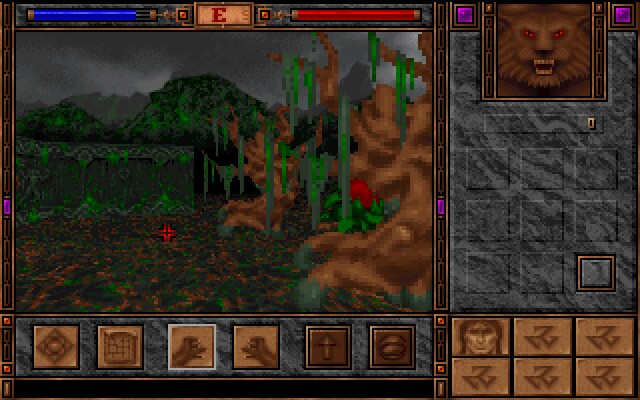 Wing Commander Academy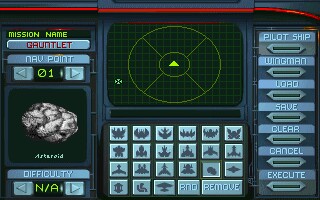 Space Hulk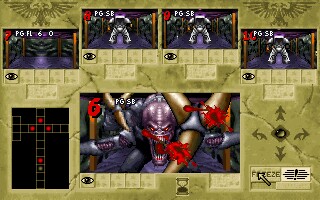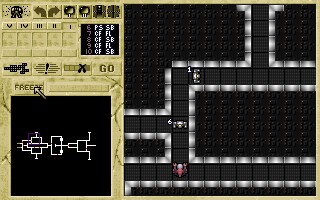 Seven Cities of Gold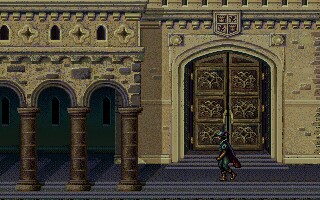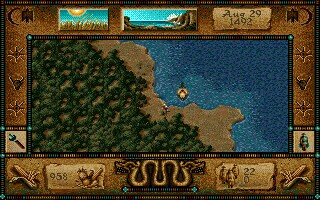 Populous II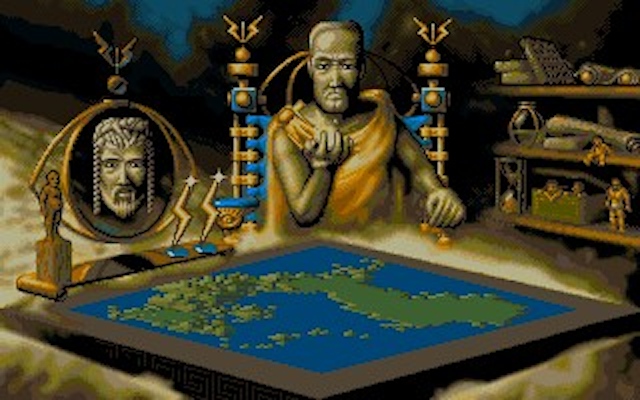 Chuck Yeager's Air Combat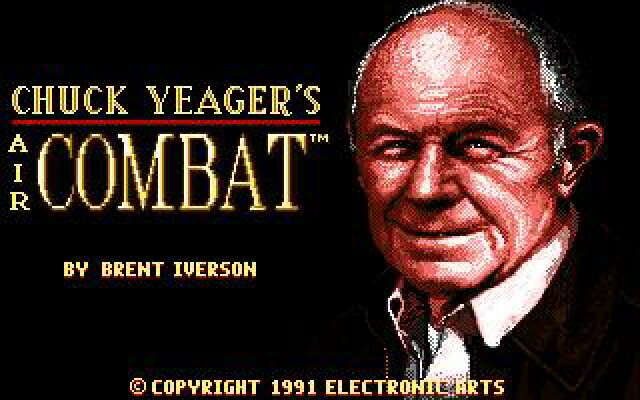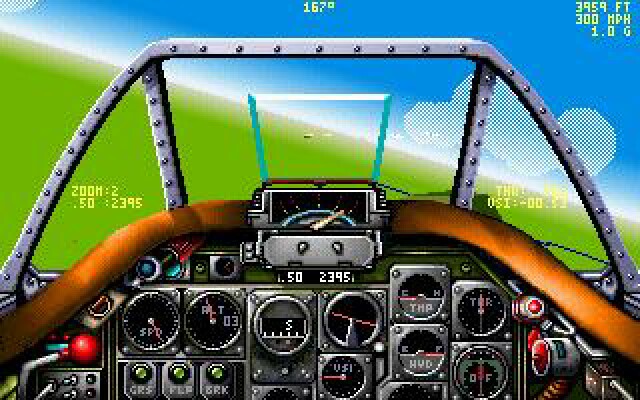 Hong Kong Mahjong Pro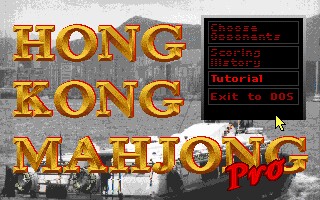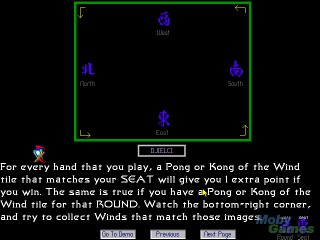 ---
Share this Product