---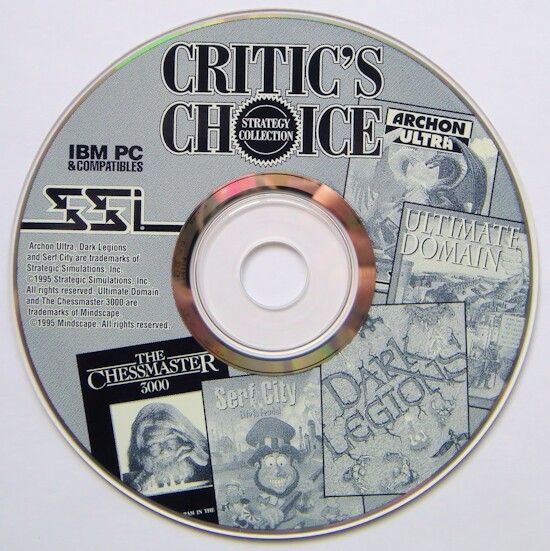 Actual Game
The Settlers
aka Serf City
1-Click Install
Windows 11, 10, 8, 7, Vista, XP
(SSI 1995)
MY PROMISE
My games are genuine, install in one step, look, sound and play in Windows 11, 10, 8, 7, Vista and XP like they did in the old days, or your money back. This is my unconditional guarantee for three years.
WHAT IS INCLUDED
This listing includes the original game CD. An on-screen printable manual is also included. The box is pictured for reference and is not included.
I will also provide a compatibility CD that will allow the game to run under ALL VERSIONS of Windows 11, 10, 8, 7, Vista and XP, both 32 and 64 bit.
INSTALLATION
One step: Insert my CD and the game will automatically work on your computer. Done. Yes, it's that simple.
Want to play? Click the icon. Want the game off your computer? Click Uninstall. Zero hassle.
TECH SUPPORT
Rapid response technical support for three years is always an e-mail or phone call away.
In the extremely rare event I cannot get this title to work on your system I will take it back for a full refund. All I ask is minimal assistance from you during the troubleshooting process.
The Game
The Settlers, aka Serf City, is a strategy game with cartoony graphics and an innocent line in humor. At the start of the level you choose a starting point, the intention being to get lots of flat land as well as resources to mine and ideally existing sources of trees, stones and water (for fish). Your people are vying for supremacy with up to 3 others.
The gameplay focuses on resource management. Each building requires a certain amount of wood (and stones for some of them) to be constructed and requires particular resources to perform its function successfully. Food must be produced (either fish, bread (requiring a windmill, grain-farmer and baker) or pork (requiring a pig-farmer and butcher as well as the grain-farm) to feed the people working in mines to produce the iron, coal and gold (as well as additional stones).
Huts and Watch-Towers are built to expand your territory, sometimes at the expense of an enemy's land (clever play involves targeting an area where your opponent has a crucial building, thus compromising his production).
To finally win the level, you must defeat your opponents. Combat is fought one-at-a-time by the little soldiers and a victory results in all surrounding buildings being lost.
The game features 30 preset missions. 6 tutorials missions will help beginners to learn the game mechanics. The game also offers the possibility to play semi-randomly (based on a 16-number key) generated maps. The map size varies from small maps, for quick matches, to huge maps, for very long matches as the fact that the in-game statistics can be displayed on a 50-hour scale illustrates.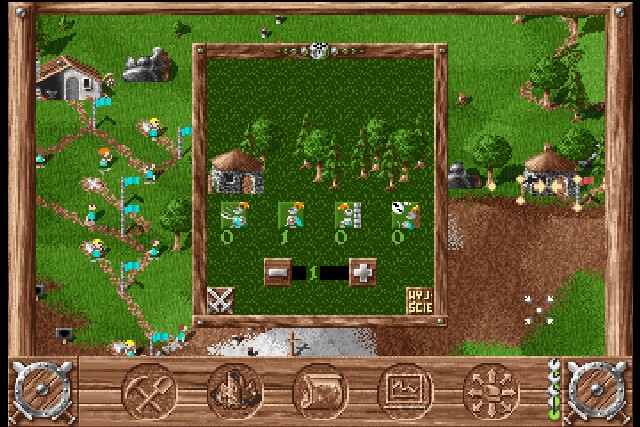 ---
Share this Product