---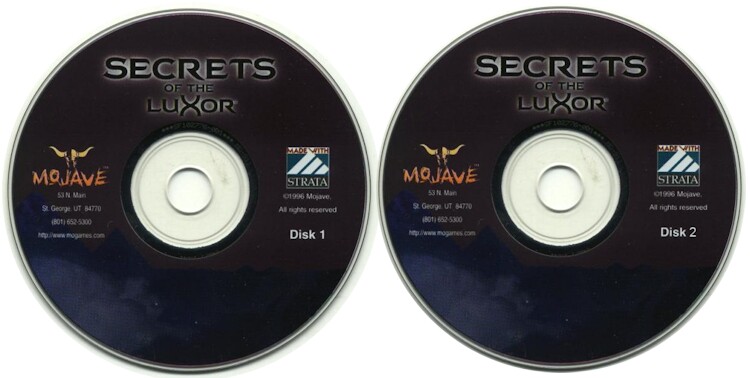 Actual Game
Secrets of the Luxor
1-Click Install
Windows 11, 10, 8, 7, Vista, XP
(Mojave 1996)
MY PROMISE
My games are genuine, install in one step, look, sound and play in Windows 11, 10, 8, 7, Vista and XP like they did in the old days, or your money back. This is my unconditional guarantee for three years.
WHAT IS INCLUDED
This listing includes the original game CDs. An on-screen printable manual is also included. The box is pictured for reference and is not included.
I will also provide a compatibility CD that will allow the game to run under ALL VERSIONS of Windows 11, 10, 8, 7, Vista and XP, both 32 and 64 bit.
INSTALLATION
One step: Insert my CD and the game will automatically work on your computer. Done. Yes, it's that simple.
Want to play? Click the icon. Want the game off your computer? Click Uninstall. Zero hassle.
TECH SUPPORT
Rapid response technical support for three years is always an e-mail or phone call away.
In the extremely rare event I cannot get this title to work on your system I will take it back for a full refund. All I ask is minimal assistance from you during the troubleshooting process.
The Game
In this game you play a present-day archeologist who's trying to get back into the fabled Luxor pyramid. You've already done some exploration down in it, and you've made some tantalizing preliminary discoveries. Unfortunately for you, however, your access to the pyramid has been frustrated lately because of military action around the site.
The game begins in your Cairo hotel room, where you await a message from a mysterious man named Dr. Osiris. A character a bit like a cross between L. Ron Hubbard and Attila the Hun, Osiris is a scientist who's invented a new and popular religion based on old Egyptian beliefs. Is he on your side or not? You don't know, but you eagerly open up his letter anyway.
In it is a passcode and keycard to get past the military guards and back into the pyramid. And so your adventure begins!
If all I reviewed was the first third of this game, I would put it on my top ten list of adventure games. This is the game you've been waiting for if you want to play Indiana Jones and really have the experience of creeping around a dangerous, unpredictable, and mysterious old Egyptian tomb. If you can imagine Myst in ancient Egypt with tons of hilarious ways to die, you're getting close to the idea.
During the first level of the game you have to solve a series of interconnected puzzles, gradually opening up a dozen spectacularly beautiful rooms far beneath the pyramid. This part of the game was simply pure joy.
The puzzles are quite challenging, and are mainly mechanical and translational in nature. For an experienced gamer, the challenge level may be just about right. And I've never played a game with as many amusing ways to die, complete with appropriately gross sound effects! In fact, there is even a way to die (which I will not spoil) before leaving your hotel room!
After fully opening up the tomb area, you move on into the Crypto-Egypt area, and the game marks an abrupt change in tone. In the twinkling of an eye, you realize you've gone from playing a game about ancient Egypt to a science fiction game!
This second level is also beautiful, it must be said, and also consists of a series of tricky puzzles that gradually open new rooms up. However, by this point you're feeling a bit like you've missed some important information from the backstory. What's going on? You wonder. Ah, aliens in ancient Egypt. Interesting concept, I guess. But if you play through Part II of this game expecting to eventually be rewarded with answers, you're in for a big disapointment.
If level two was odd, level three is a real trial. You are catapulted 300 years into the future and you find yourself in the middle of a huge round fortress. I won't spoil the ending other than to say that, unless you played the game way back when, you will be surprised with what happens next.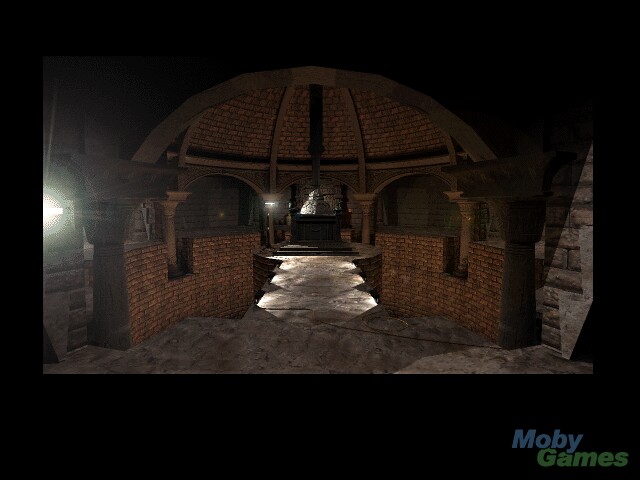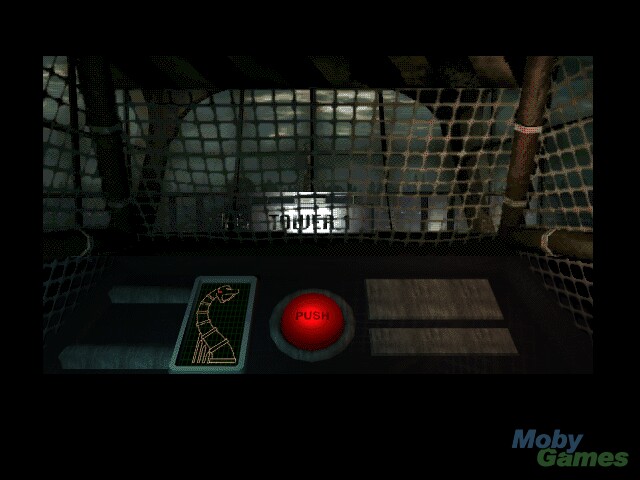 ---
Share this Product