---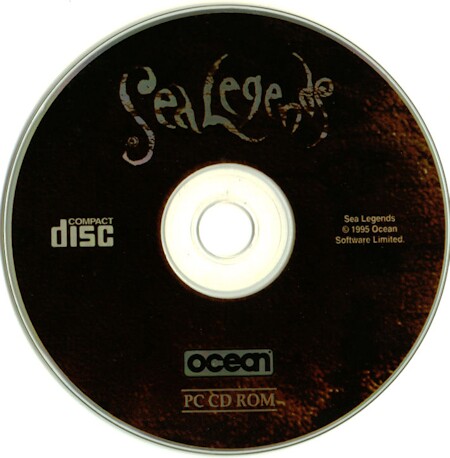 Actual Game
Sea Legends
1-Click Install
Windows 11, 10, 8, 7, Vista, XP
(Ocean 1996)
MY PROMISE
My games are genuine, install in one step, look, sound and play in Windows 11, 10, 8, 7, Vista and XP like they did in the old days, or your money back. This is my unconditional guarantee for three years.
WHAT IS INCLUDED
This listing includes the original game CD. An on-screen printable manual is also included. The box is pictured for reference and is not included.
I will also provide a compatibility CD that will allow the game to run under ALL VERSIONS of Windows 11, 10, 8, 7, Vista and XP, both 32 and 64 bit.
INSTALLATION
One step: Insert my CD and the game will automatically work on your computer. Done. Yes, it's that simple.
Want to play? Click the icon. Want the game off your computer? Click Uninstall. Zero hassle.
TECH SUPPORT
Rapid response technical support for three years is always an e-mail or phone call away.
In the extremely rare event I cannot get this title to work on your system I will take it back for a full refund. All I ask is minimal assistance from you during the troubleshooting process.
The Game
Microprose Software's Pirates! is unquestionably one of the greatest games in the history of PC gaming. Its unique blend of action, strategy, and economic empire-building endeared it to the hearts of thousands of gamers in the late 1980s. In 1996 Sea Legends painstakingly reproduced almost all the elements that made Pirates! so popular, and injected just enough new material to qualify it as a unique experience.
For those unfamiliar with Pirates!, would-be buccaneers must learn the arts of swordsmanship, warfare, and trading to survive the cutthroat waters of the Caribbean Sea. Starting with a small ship and a few stalwart men, gamers attempt to amass a fortune through a combination of trade, bounty hunting, and outright thievery on the high seas. Once a mighty fleet has been amassed, gamers can even attempt to capture entire colonies in their quest for fame and fortune.
Sea Legends takes the action/strategy gameplay of Pirates! a step further by introducing a new element -- a scripted role-playing adventure replete with damsels in distress and traitorous governors. While players have the option of totally disregarding the plot that unfolds around them, the entertaining storyline inserts a bit of intrigue and order to an otherwise unstructured game.
Since Sea Legends is a game about piracy and war on the high seas, the excellent ship-to-ship combat engine deserves special mention. While Pirates! relied on a simplified overhead representation of combat, Sea Legends has opted for a first person, 3D approach. Using the same voxel space technology found in games like Comanche, Sea Legends has managed to reproduce the look and feel of 17th century sea warfare. The attention to detail is impressive, to say the least -— decks pitch and sway, cannonballs whiz past your head, and lightning flashes through the sky. In this chaotic environment, players must navigate the ship, aim and fire the cannons, and issue commands to other ships in the fleet. To call the combat in Sea Legends exciting would be an understatement.
In conclusion, Sea Legends takes all the elements that made Pirates! a classic, and adds a healthy dose of action and intrigue to make a great game even better.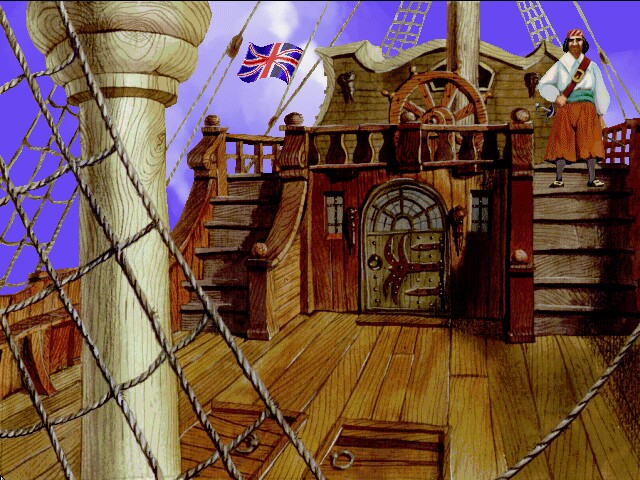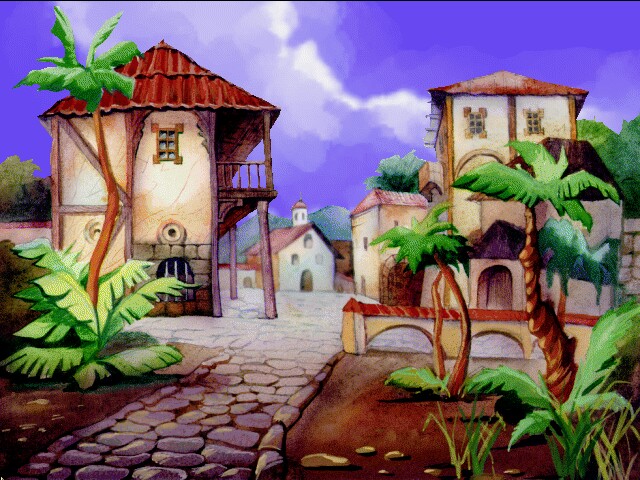 ---
Share this Product