---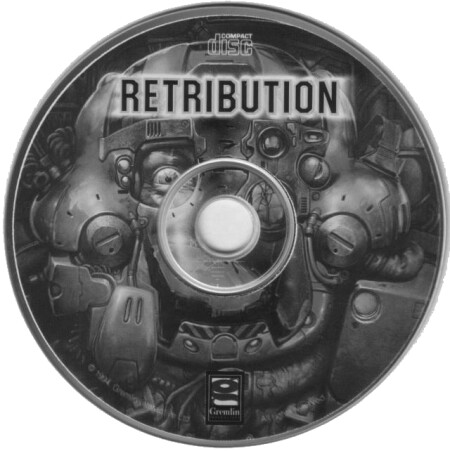 Actual Game
Retribution
1-Click Install
Windows 11, 10, 8, 7, Vista, XP
(Gremlin 1994)
MY PROMISE
My games are genuine, install in one step, look, sound and play in Windows 11, 10, 8, 7, Vista and XP like they did in the old days, or your money back. This is my unconditional guarantee for three years.
WHAT IS INCLUDED
This listing includes the original game CD. An on-screen printable manual is also included. The box is pictured for reference and is not included.
I will also provide a compatibility CD that will allow the game to run under ALL VERSIONS of Windows 11, 10, 8, 7, Vista and XP, both 32 and 64 bit.
INSTALLATION
One step: Insert my CD and the game will automatically work on your computer. Done. Yes, it's that simple.
Want to play? Click the icon. Want the game off your computer? Click Uninstall. Zero hassle.
TECH SUPPORT
Rapid response technical support for three years is always an e-mail or phone call away.
In the extremely rare event I cannot get this title to work on your system I will take it back for a full refund. All I ask is minimal assistance from you during the troubleshooting process.
The Game
Retribution is a Decent style 3D shooter that enhances the immersion with Wing Commander-style interactive screens between missions. The plot: as the name implies, fight to avenge the fallen of your race that have been harvested by the evil Krellans (no relation to Star Fleet games). Cutscenes and digitized speech both add to the atmosphere. Between missions, you can wander around in the base talking to different characters (who look similar to pilots in Wing Commander 1), who often have tips or info on the backstory.
True to Gremlin's reputation as developer of some of the best in-game 3D graphics during the 90s, the landscapes are very smooth and detailed, with good gouraud-shading effects similar to NovaLogic games. Gremlin touted their technology as logi-scape real time landscape generating technology incorporating the new "Deep Horizon" format and the results are great to see. Retribution is a very challenging game that gets very hard very fast. With eleven major campaigns, each with 4 highly strategic missions, and 8 training missions to enhance performance, Retribution will keep the most expert of pilots occupied for some time. Veteran gamers who are looking for a furious space combat game will like Retribution.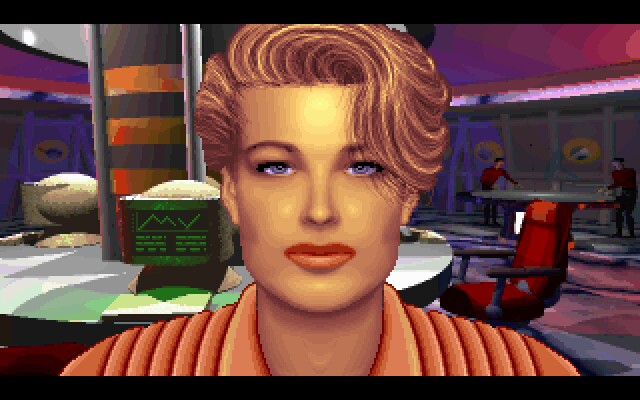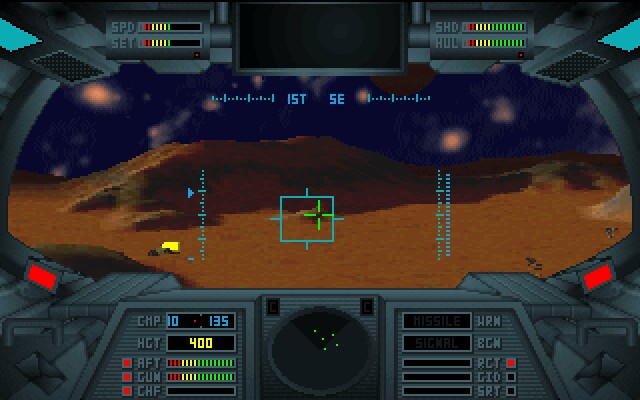 ---
Share this Product