---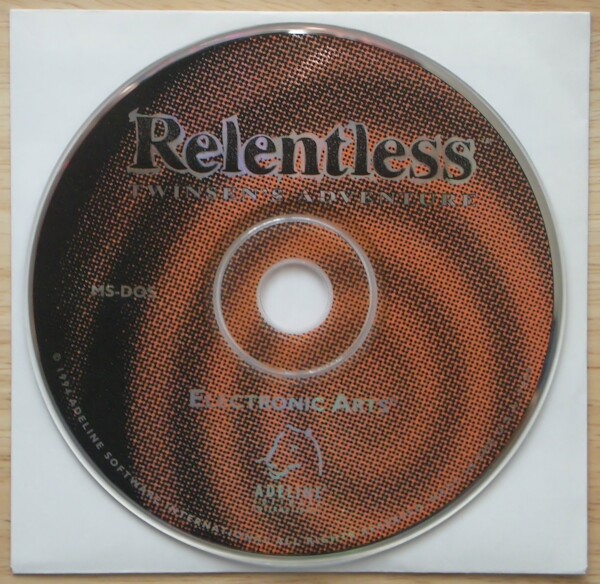 Actual Game
Relentless 1
Twinsen's Adventure
1-Click Install
Windows 10, 8, 7, Vista, XP
(Electronic Arts 1994)
MY PROMISE
My games are genuine, install in one step, look, sound and play in Windows 10, 8, 7, Vista and XP like they did in the old days, or your money back. This is my unconditional guarantee for three years.
WHAT IS INCLUDED
This listing includes the original game CD. An on-screen printable manual is also included. The box is pictured for reference and is not included.
I will also provide a compatibility CD that will allow the game to run under ALL VERSIONS of Windows 10, 8, 7, Vista and XP, both 32 and 64 bit.
INSTALLATION
One step: Insert my CD and the game will automatically work on your computer. Done. Yes, it's that simple.
Want to play? Click the icon. Want the game off your computer? Click Uninstall. Zero hassle.
TECH SUPPORT
Rapid response technical support for three years is always an e-mail or phone call away.
In the extremely rare event I cannot get this title to work on your system I will take it back for a full refund. All I ask is minimal assistance from you during the troubleshooting process.
The Game
The origin of Relentless: Twinsen's Adventure owes much to the legendary Alone in the Dark series. This is because Frederik Raynal, Serge Pagnol, and Didier Chamfray, the creators of this game, are responsible for creating the original Alone in The Dark title. Otherwise, there is little else of resemblance between these games, including a distinct European favor found in the former that is not found in the latter. The reason is that the developer of this title, Adeline Software, was a company based in France, before going under in 2004. Relentless: Twinsen's Adventure was its first attempt to develop an adventure title of this magnitude.
You are Twinsen, a young male Quetch living a bizarre world named Twinsun. Twinsun is a world that is balanced between two suns. Living on this land are 4 races—Quetches (humanoids), Rabbibunnies (rabbit like creatures), Grobos (elephant like creatures), and Spheroids (sphere shaped creatures). The land has been under the ruthless dictatorship of the evil Dr Funfrock, who has outlawed, among others, all discussions on the Legend of Sendell, the planet's goddess. When Twinsen begins to talk openly about his mystical dreams of this legend and the impending destruction of Twinsun, he is thrown into the asylum. You must help Twinsen to escape from the asylum, travel to Fortress Island, save his wife, defeat the evil Dr Funfrock, solve the Legend of Sendell, and save the world.
The details and beauty of the game world is testimonial to the attention given by the programmers to this game. Unique artificial intelligence lets the characters think and react independently to the hero's actions. The stereo music is played off directly from the CD and is a joy to listen. A multitude of sound effects complement various actions performed by Twinsen and other creatures.
Relentless: Twinsen's Adventure sets a twist to the classical way of character manipulation in an adventure game. It is one of the few adventure games that have combined successfully such large amount of action sequences. The game engine even allows the player to track Twinsen's movement through otherwise visually obscured areas by making the walls or any obstructing object partially invisible. There are plenty of puzzles, enough even to wet the appetite of most expert gamers. The game easily offers over 30 hours of solid gameplay. It is somewhat humorous to see how different Twinsen can react to the exact same scene in different movement modes. Twinsen's girlfriend is also quite funny.
Attempts to combine action and adventure elements have always infuriated pure adventure enthusiasts who believe that there is simply no place for arcade sequences to exist in a game in which the sole purpose is to challenge one's mind and not one's ability to press a key or trigger a button quickly. Moreover, there are too many instant death traps which can frustrate some gamers who must replay the lengthy sequences. The isometric view can create a small learning curve for those players who are learning to control Twinsen's movement with the arrow keys. Pushing the up arrow key actually causes Twinsen to walk diagonally upward on the screen. It is likewise similar for the other directional keys. This can be problematic when trying to aim Twinsen's movement accurately towards a specific direction such as jumping onto a moving platform.
The game is originally released with the title Little Big Adventure in Europe. The title is changed to Relentless: Twinsen's Adventure when it is released in North America. Overall, it is a beautifully animated adventure game that mixes a heavy dose of physical action with puzzles. By packing quite an action element into its gameplay, the game puts a refreshing spin to the mixed genre of action adventure gaming.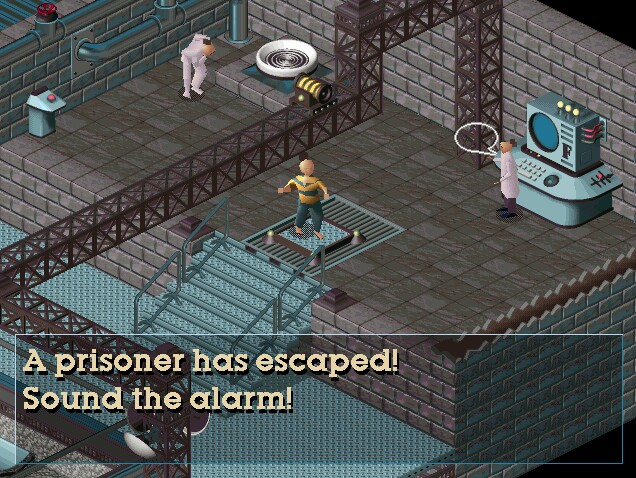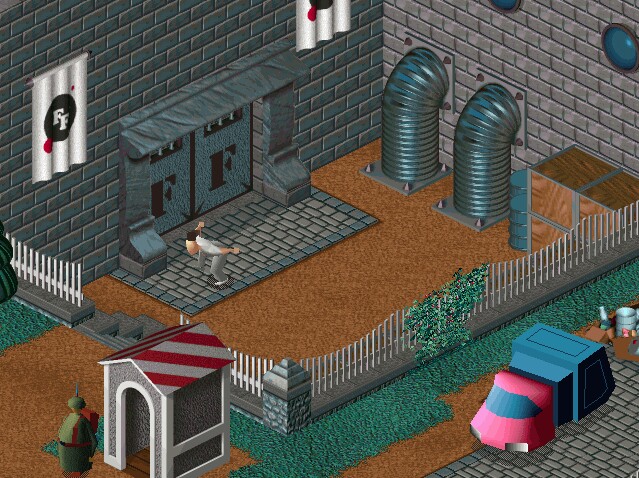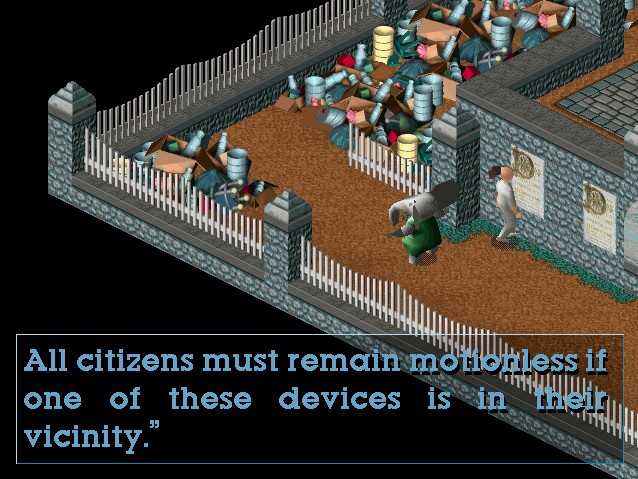 ---
Share this Product