---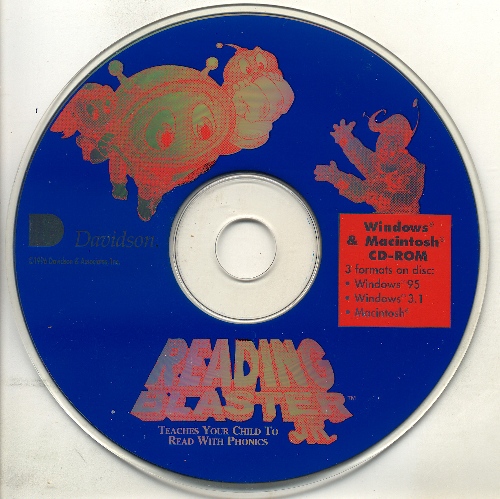 Actual Game
Reading Blaster Jr.
1-Click Install
Windows 11, 10, 8, 7, Vista, XP
(Davidson 1995)
MY PROMISE
My games are genuine, install in one step, look, sound and play in Windows 11, 10, 8, 7, Vista and XP like they did in the old days, or your money back. This is my unconditional guarantee for three years.
WHAT IS INCLUDED
This listing includes the original game CD. The box is pictured for reference and is not included.
I will also provide a compatibility CD that will allow the game to run under ALL VERSIONS of Windows 11, 10, 8, 7, Vista and XP, both 32 and 64 bit. Though printing is not supported within the game the stories may be printed outside of the game.
INSTALLATION
One step: Insert my CD and the game will automatically work on your computer. Done. Yes, it's that simple.
Want to play? Click the icon. Want the game off your computer? Click Uninstall. Zero hassle.
TECH SUPPORT
Rapid response technical support for three years is always an e-mail or phone call away.
In the extremely rare event I cannot get this title to work on your system I will take it back for a full refund. All I ask is minimal assistance from you during the troubleshooting process.
The Game
Similar in design to Math Blaster Jr. and with the same cast of characters, Reading Blaster Jr. will teach your children (ages 4 to 7) to read using phonics. Kids will travel through outer space filled with sounds, words, sentences and stories. Each space mission helps children build the phonic skills needed for reading. Your kids will learn to sound out words, recognize words by sight, use a dictionary and even write letters and stories.
Once you sign in and select the playing mode (either Mission Mode or Free Play), you'll enter the Blaster Ship and of course hear that catchy Blaster tune that sounds like rock and roll music from the sixties. Here, you'll find several hot spots on the screen. Click on E-mail to communicate with your galactic pals, click within the Navigation Map to visit a planet, click on one of four Interstellar Radio buttons for a song, click on the Talking Dictionary for over 200 words, and that's not all. There's Commander Fishburn, your galactic guide, who'll help you along the way.
The activities use phonics to teach reading. The Toy Station will sound out words generated with the help of the child. The first letter is given, and the second two are generated by clicking on Whirly, the Spin Head. You click the bell if you think the letters make a real word. Planet of Lost Things gives the first letter of an object along with the sound, and asks you to click on the object that matches.
The most amusing game, at least for me, is Word Builder. It teaches reading using a television game show format. Ben the Bug is the host, who says "I'm thinking of a word," as three pictures are displayed below him. Then he offers a clue. When you click on the correct picture, Ben says, in the typical game show host retort, with game show music playing, "You guessed my word. Congratulations." After correctly guessing the word, you have to spell it. If you get stuck, click on Ben for another clue. As you click each letter to spell the word, it's sounded out.
Reading Blaster Jr. is entertaining as well as educational and I highly recommend it.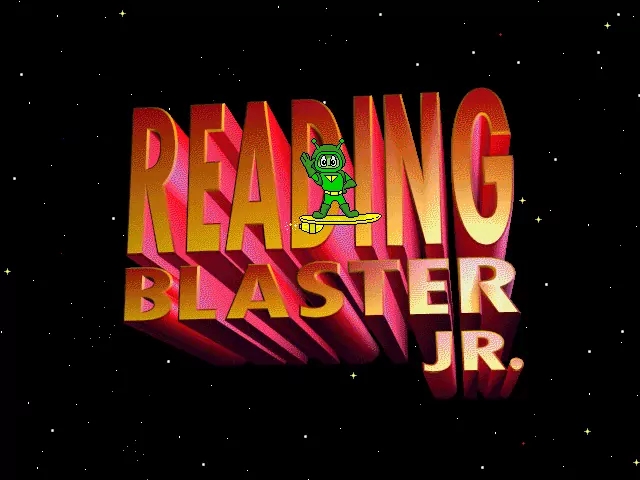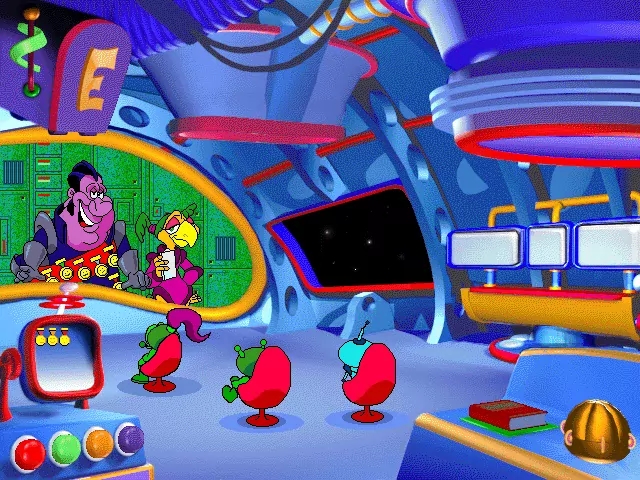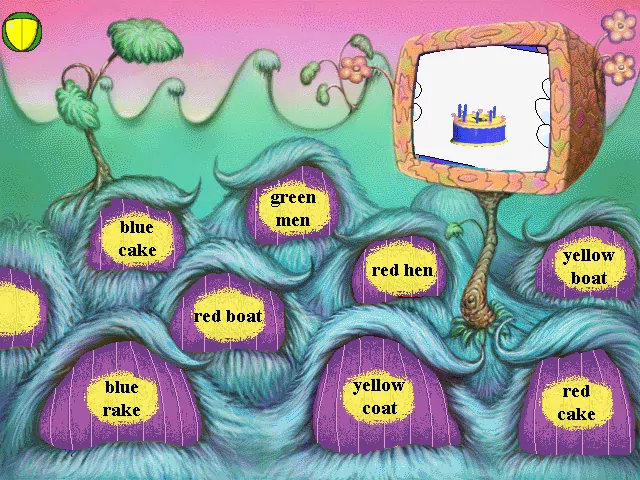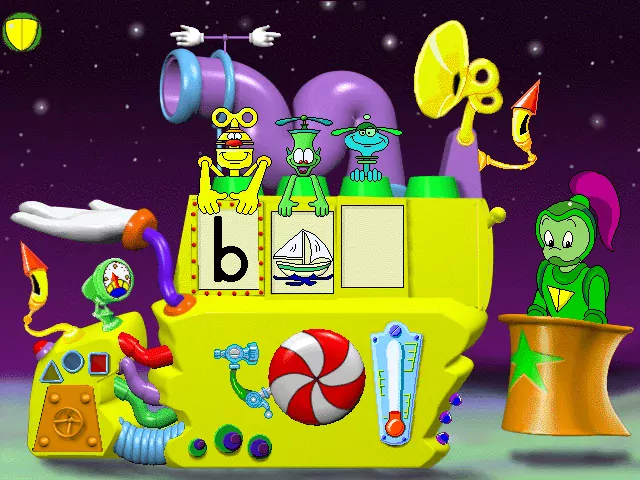 Note: My compatibility CD does not alter the retail game or bypass copy protection. It allows the original media to install and run correctly on any modern version of Windows.
---
Share this Product