---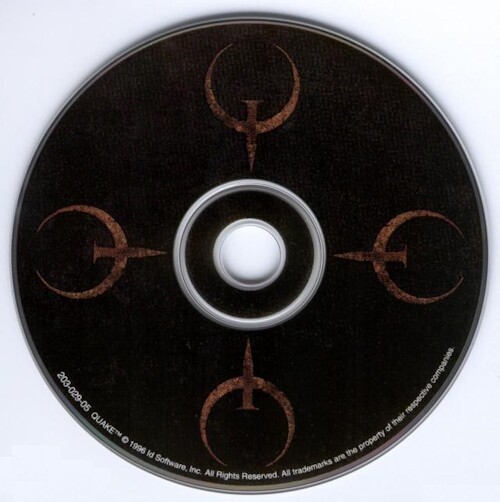 Actual Game
Quake
1-Click Install
Windows 11, 10, 8, 7, Vista, XP
(id Software 1995)
MY PROMISE
My games are genuine, install in one step, look, sound and play in Windows 11, 10, 8, 7, Vista and XP like they did in the old days, or your money back. This is my unconditional guarantee for three years.
WHAT IS INCLUDED
This listing includes the original game CD. An on-screen printable manual is also included. The box is pictured for reference and is not included.
I will also provide a compatibility CD that will allow the game to run under ALL VERSIONS of Windows 11, 10, 8, 7, Vista and XP, both 32 and 64 bit.
INSTALLATION
One step: Insert my CD and the game will automatically work on your computer. Done. Yes, it's that simple.
Want to play? Click the icon. Want the game off your computer? Click Uninstall. Zero hassle.
TECH SUPPORT
Rapid response technical support for three years is always an e-mail or phone call away.
In the extremely rare event I cannot get this title to work on your system I will take it back for a full refund. All I ask is minimal assistance from you during the troubleshooting process.
The Game
An enemy with the codename Quake, which is believed to come from another dimension, is using teleporter gates to invade Earth. The player takes the role of a nameless soldier who arrives at his base only to find out Quake has overrun it and killed everyone. Somewhere in the base there must be a teleporter to Quake's realm. The mission is clear: take the fight to the enemy, overcoming countless hordes of monsters, and exact revenge.
id Software's followup to Doom and Doom II, Quake is a first-person shooter. Its main technological innovation is the use of a true 3D engine - the levels themselves as well as the enemies are polygonal. This not only allows for more natural level designs and character animations, but also for more realistic lighting and the inclusion of simulated physics that have an effect on gameplay: grenades can bounce off walls and around corners, for example.
In single-player mode, gameplay consists mainly of proceeding through the levels (spread over four distinct episodes) in search of an exit, killing everything that moves. Interaction with the game world is reduced to a minimum: since there is no use key, buttons are pressed by running into or shooting at them. As in id's earlier games, many secrets are waiting to be discovered, including a few hidden levels.
Unlike Doom's rather straightforward design that couples futuristic environments with demonic imagery, the theme of Quake's levels, enemies and weapons is not so easily pinpointed. While each episode begins in a futuristic military base (with a technological 'slipgate' as the level exit), later levels take place in environments inspired by medieval fantasy and gothic horror (castles, dungeons and caverns) and the player passes through magical portals to advance. In a departure from Doom's colorful environments, all Quake levels are dominated by earth colors.
The enemies conform to the mishmash of designs: there are human opponents armed with shotguns and energy weapons in the early levels, while the later levels include medieval knights, ghosts, zombies, ogres (armed with grenade launchers and chainsaws) and some more unearthly beasts. The player's weapons, while relatively modern, all have a low-tech feel. Besides a (bloodstained) axe, there are shotguns, nailguns, rocket and grenade launchers and the Thunderbolt, which discharges electrical energy.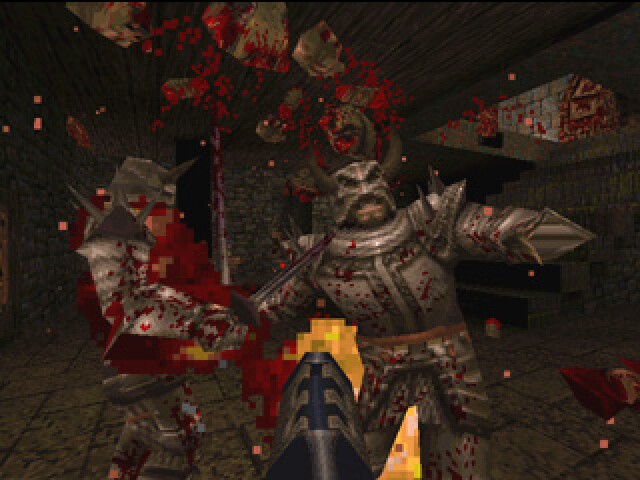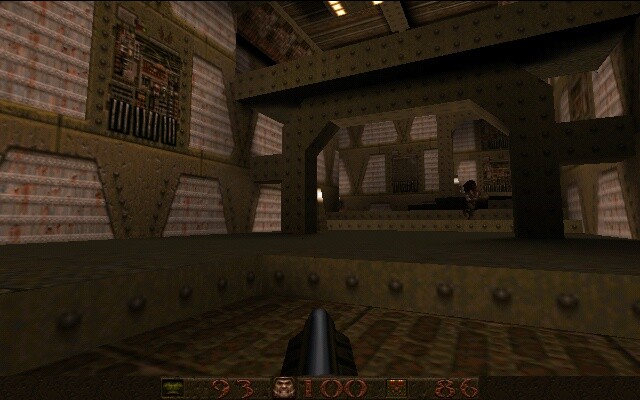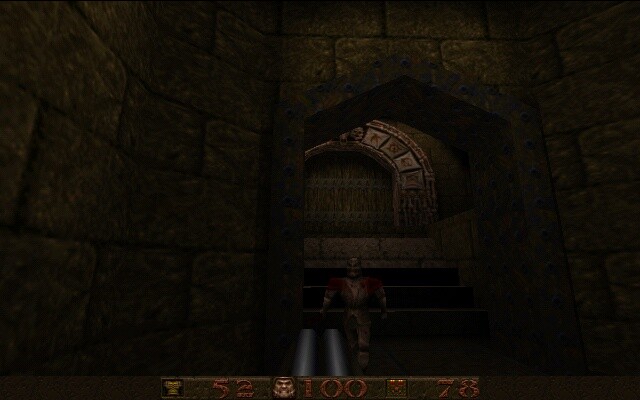 ---
Share this Product