---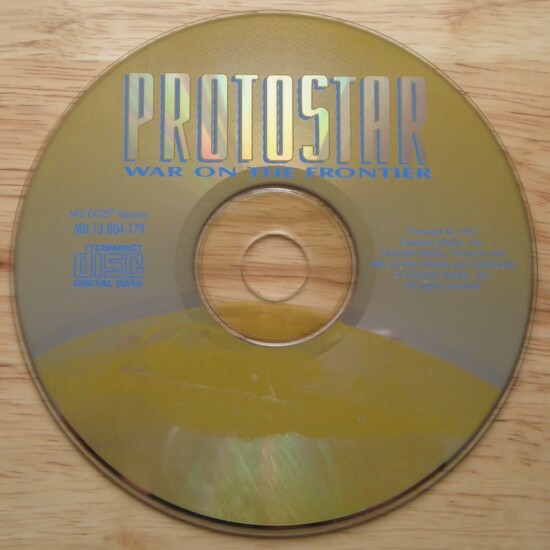 Actual Game
Protostar
War on the Frontier
1-Click Install
Windows 11, 10, 8, 7, Vista, XP
(Tsunami 1993)
MY PROMISE
My games are genuine, install in one step, look, sound and play in Windows 11, 10, 8, 7, Vista and XP like they did in the old days, or your money back. This is my unconditional guarantee for three years.
WHAT IS INCLUDED
This listing includes the original game CD. An on-screen printable manual is also included. The box is pictured for reference and is not included.
I will also provide a compatibility CD that will allow the game to run under ALL VERSIONS of Windows 11, 10, 8, 7, Vista and XP, both 32 and 64 bit. Joysticks are supported though gamepads are not.
INSTALLATION
One step: Insert my CD and the game will automatically work on your computer. Done. Yes, it's that simple.
Want to play? Click the icon. Want the game off your computer? Click Uninstall. Zero hassle.
TECH SUPPORT
Rapid response technical support for three years is always an e-mail or phone call away.
In the extremely rare event I cannot get this title to work on your system I will take it back for a full refund. All I ask is minimal assistance from you during the troubleshooting process.
The Game
Protostar is one Tsunami Media's best known games. A bestseller in its time, this game is known to many fans as the forerunner to many, many other popular game franchises. The genre is generally classified as Simulation but it could just as easily be placed under Action and Adventure. I mention the latter because of the familiar point and click interface we all remember from the old Lucas Arts adventure flicks. The former is also named because of the occasional shooting and rapid reflexes that are needed in the game. But game is, and will remain, at its heart a space flight simulator.
The situation is surprisingly complex. You are a star cruiser commander in the far future. Earth calls on you for aid, because the Human Alliance is under attack by an alien race called the Skeetch. Your job is to encourage trade and friendship with the other powerful, but xenophobic alien species. If you can begin trading with them and using their militaries, you may be able to put a significant dent in the massive Skeetch fleet. Because the Skeetch will surely attack an important military leader such as you, you travel under a secret identity. Several corporations on the edge of the galaxy have refused to join the Human Alliance. You take an identity under the name of the largest corporation, Newfront. Because this company is not allied with the humans, the Skeetch will hopefully leave you alone.
The catch to all this is that in order for Newfront to allow you to use their identity, you must support them financially with some of your trade. You must also support the defenses of Earth regularly.
The graphics are good examples of early 90s VGA artistry and combine nicely with excellent music and sound effects. The result is an outstanding atmosphere of space adventure and exploration. I played this game from start to finish in a 4 day marathon many years ago and remember it to this day.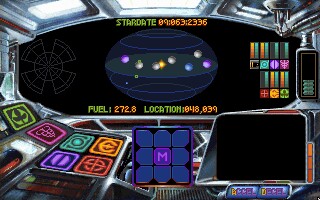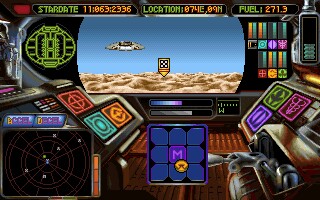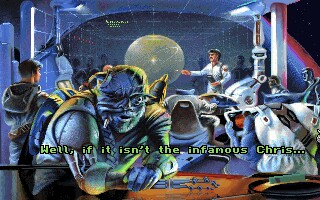 ---
Share this Product