---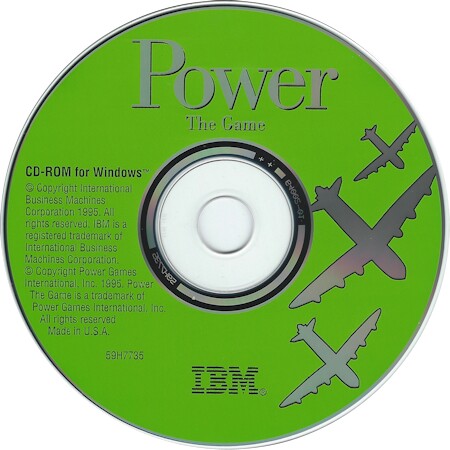 Actual Game
Power: The Game
1-Click Install
Windows 11, 10, 8, 7, Vista, XP
(IBM 1995)
MY PROMISE
My games are genuine, install in one step, look, sound and play in Windows 11, 10, 8, 7, Vista and XP like they did in the old days, or your money back. This is my unconditional guarantee for three years.
WHAT IS INCLUDED
This listing includes the original game CD. An on-screen printable manual is also included. The box is pictured for reference and is not included.
I will also provide a compatibility CD that will allow the game to run under ALL VERSIONS of Windows 11, 10, 8, 7, Vista and XP, both 32 and 64 bit.
INSTALLATION
One step: Insert my CD and the game will automatically work on your computer. Done. Yes, it's that simple.
Want to play? Click the icon. Want the game off your computer? Click Uninstall. Zero hassle.
TECH SUPPORT
Rapid response technical support for three years is always an e-mail or phone call away.
In the extremely rare event I cannot get this title to work on your system I will take it back for a full refund. All I ask is minimal assistance from you during the troubleshooting process.
The Game
Power is an interesting board game-style turn-based wargame that challenges your strategic skills against your opponents in an abstract race to rule the world. The objective of the game is to defeat your opponents in a tactical war by capturing their Flag. Upon capturing an opponent's Flag, your opponent is removed from the conflict and you collect all of their military equipment for your own use.
Unlike many wargames, battles in Power don't usually involve much destruction of military hardware; your main goal is to capture as many enemy forces as you can. By acquiring these captured opponent's tanks, planes, ships and infantry, you can eventually build up enough military might to overpower all who try to resist you.
You are assigned a country along with the military forces necessary to defend your country and to attack opposing countries. Your mission is to defend your country's Flag while trying to capture the Flag of your opponents. The battles will be divided into distinct rounds of combat, with the entire conflict lasting two hours or less. During each round all opponents simultaneously prepare their commands (strategy) during a planning round. You are allowed to issue up to five commands during these planning rounds to defend your territory and/or to attack your opponents. The idea is to deploy your infantry, ground, air, and sea forces into your opponent's countries, overthrow any resistance they offer, invade their Headquarters, and capture their Flags. The planning round is either one, one minute and thirty seconds or two minutes in length, depending on the value you set during game startup.
Overall, Power is a fun abstract game with enough innovations to make it worth a look. Though the game lacks the complexity of board games like Axis & Allies the extremely challenging computer AI at the highest difficulty level more than makes up for it, though.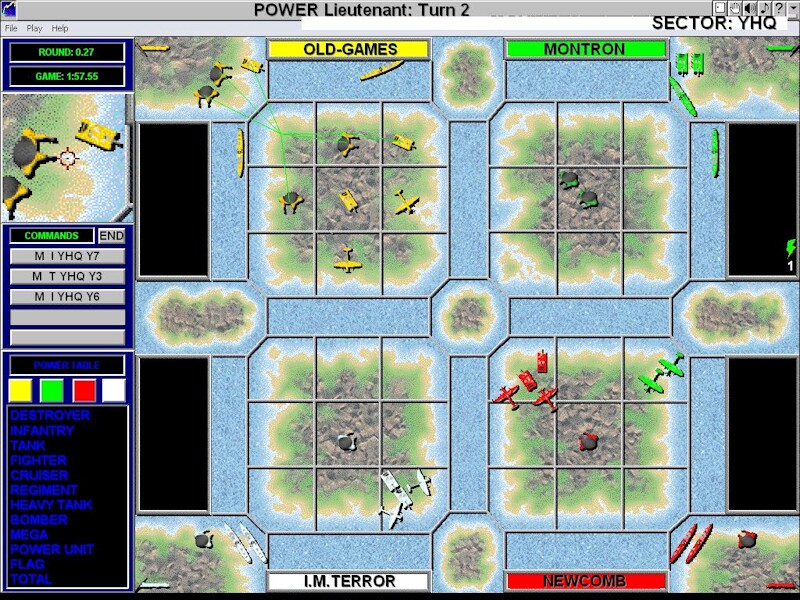 ---
Share this Product