---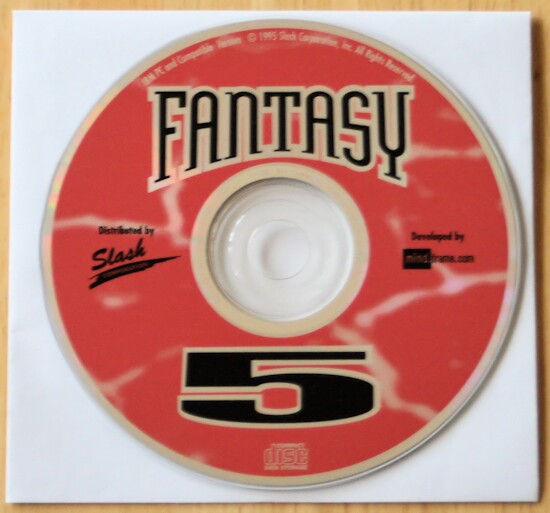 Actual Game
The Original Populous
Magic Candle III
Might & Magic III
The Summoning
King's Quest II
1-Click Install
Windows 11, 10, 8, 7, Vista, XP
(Slash 1995)
MY PROMISE
My games are genuine, install in one step, look, sound and play in Windows 11, 10, 8, 7, Vista and XP like they did in the old days, or your money back. This is my unconditional guarantee for three years.
WHAT IS INCLUDED
This listing includes the original game CD. On-screen printable manuals are also included. The boxes are pictured for reference and are not included.
I will also provide a compatibility CD that will allow the games to run under ALL VERSIONS of Windows 11, 10, 8, 7, Vista and XP, both 32 and 64 bit.
INSTALLATION
One step: Insert my CD and the games will automatically work on your computer. Done. Yes, it's that simple.
Want to play? Click the icon. Want the games off your computer? Click Uninstall. Zero hassle.
TECH SUPPORT
Rapid response technical support for three years is always an e-mail or phone call away.
In the extremely rare event I cannot get this title to work on your system I will take it back for a full refund. All I ask is minimal assistance from you during the troubleshooting process.
The Games
Populous (Bullfrog 1989)
Prove yourself the deity of deities by assuming godly powers and aiding the Good little computer people in their life-or-death struggle with the Evil little computer people. You do this across a large number of worlds with striking, and strikingly different-looking, terrain types: grassy, snowy, desert, lava, etc. In addition to raising and lowering the level of the terrain, you have the power to cause floods, earthquakes, and volcanoes. You can dub some of your "walkers" knights who will equip shield and sword and go forth and wreak much havoc against the enemy, killing them and burning their homes and castles.
Magic Candle III (Mindcraft 1992)
The Magic Candle III takes place after the defeat of Dreax and his minions in the Magic Candle II. King Rebnard has looked south to the Solian Lands, only to discover a mysterious blight covering the land. And, it's spreading. As with the Magic Candle I, a time-limit is imposed on you and your comrades. This time you are racing to save the lands from the blight before the entire string of islands is engulfed.
Might & Magic III (New World Computing 1990)
MM3 seems at first to be nothing more than a wonderful, old-fashioned RPG with the stereotypical medieval/fantasy theme. This was my introductory game in the Might & Magic series, and I was taken by surprise by later elements that are common and recurring in the Might & Magic games; the back story of the space-faring, high-technology culture.
Isles of Terra is a big map to cover, with lots of dungeons and places to explore, be sure you have Wizard Eye! As you travel around the Isles you will learn more about the world and solve many puzzles, win fortunes, slay dragons and find mystical orbs on your way toward this adventure's conclusion.
The Summoning (SSI 1992)
While the armies of men are entangled in a brutal and hopeless war with the armies of darkness, a lone adventurer is chosen to penetrate behind the enemy lines and strike a killing blow to the evil commander. Despite the oft-used storyline The Summoning combines plot twists, surprises, and hidden quests into an integrated storyline that grabs and holds your attention. The game has a unique magic system, and interface that is intuitive, consistent, and well-implemented.
King's Quest II (Sierra 1985)
It is, of course, the graphics that set the first King's Quest trilogy apart from every other game of its day. The driving force behind the creation of King's Quest has since passed into legend: IBM asked Sierra to develop a color graphics-based adventure that would showcase their brand new PC Jr. IBM believed this killer game machine, with its 16-color palette, three-channel sound, and whopping 128K of memory would become the industry leader in recreational computing. Sierra's effort was successful to say the least -- King's Quest exploded onto the scene and became the most widely sold game in PC history. King's Quest marked the introduction of 3D animated adventures.The success of the follow-up title, King's Quest II, proved the popularity of 3D games was not a mere fad. The PC Jr was quickly discontinued while the King's Quest legend grew to eight chapters.
Populous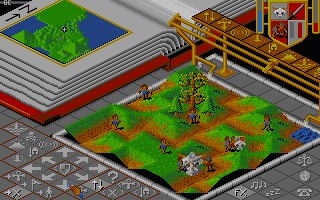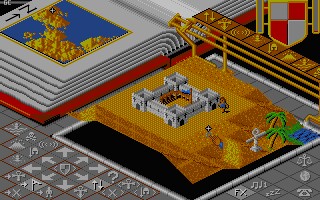 Magic Candle III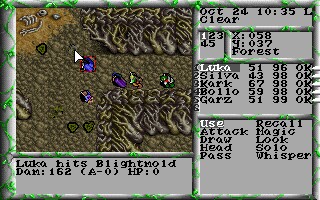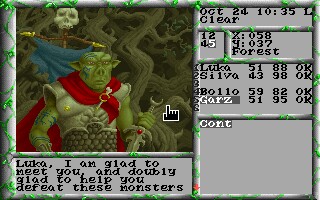 King's Quest II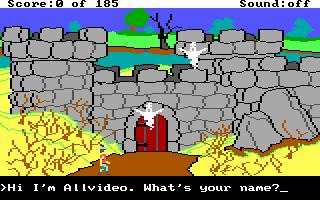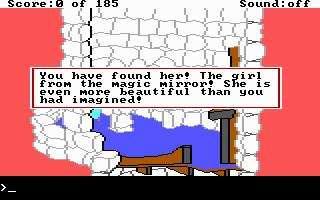 Might & Magic III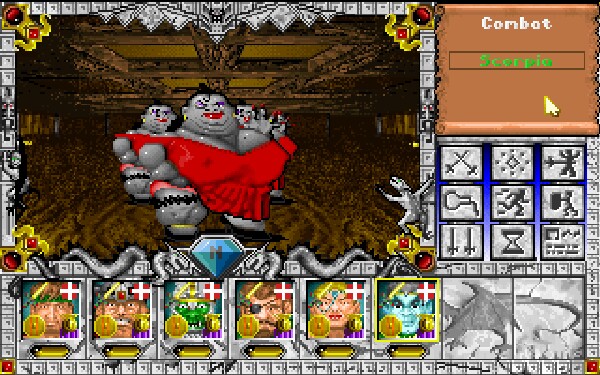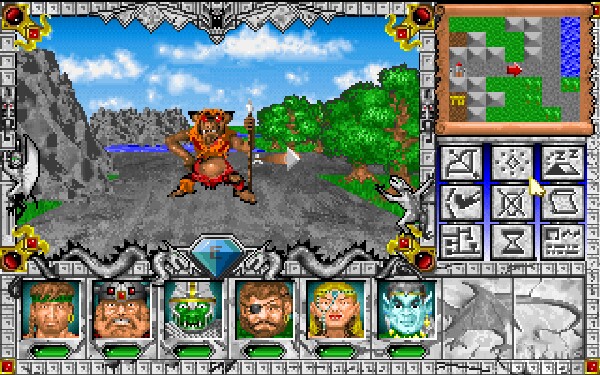 The Summoning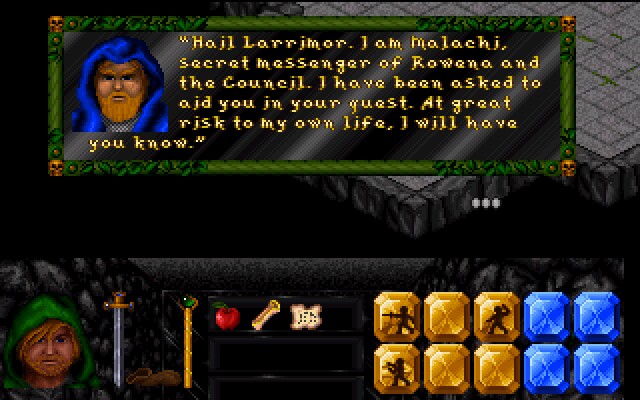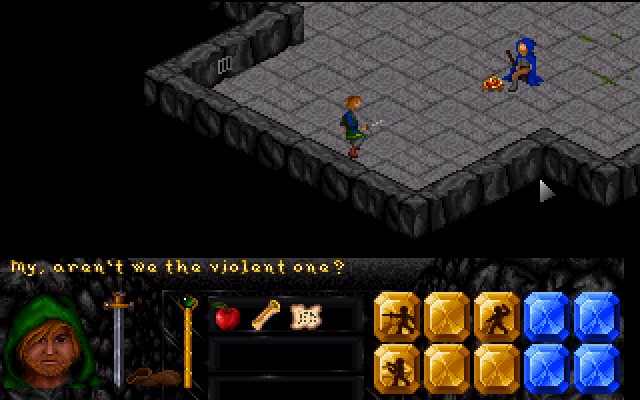 ---
Share this Product