---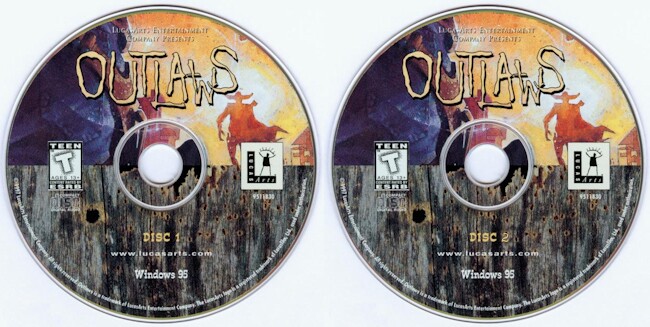 Actual Game
Outlaws
with Handful
of Missions Expansion
1-Click Install
Windows 11, 10, 8, 7, Vista, XP
(LucasArts 1997)
MY PROMISE
My games are genuine, install in one step, look, sound and play in Windows 11, 10, 8, 7, Vista and XP like they did in the old days, or your money back. This is my unconditional guarantee for three years.
WHAT IS INCLUDED
This listing includes the original game CDs. An on-screen printable manual is also included. The box is pictured for reference and is not included.
I will also provide a compatibility CD that will allow the game to run under ALL VERSIONS of Windows 11, 10, 8, 7, Vista and XP, both 32 and 64 bit. Outlaws will run using software acceleration, in fullscreen, with 800x600 resolution. The game has been patched to its final version. Note that online multiplayer no longer functions.
INSTALLATION
One step: Insert my CD and the game will automatically work on your computer. Done. Yes, it's that simple.
Want to play? Click the icon. Want the game off your computer? Click Uninstall. Zero hassle.
TECH SUPPORT
Rapid response technical support for three years is always an e-mail or phone call away.
In the extremely rare event I cannot get this title to work on your system I will take it back for a full refund. All I ask is minimal assistance from you during the troubleshooting process.
The Game
Marshall James Anderson had been a great gunfighter. He had worn the badge of the law and put men to death or to jail. But a Marshall can only travel alone so long. And so James Anderson retired; he got himself a wife, got himself some land, got himself a daughter and dedicated himself to the peaceful life of a home on the range.
The Gentleman, Bob Graham, has other plans for James Anderson's plot of land however. It sits right along some prime real estate for where the railroad is going to go, and whoever could own that land might be able to get rich setting up a town. So Bob hires himself up some of the roughest and toughest ruffians west of the Mississippi to try and "persuade" Anderson and the other land-owners to sell or abandon their lands.
James Anderson returns home from town one day to find his homestead aflame, his wife killed and his daughter abducted by Bob's henchmen. Not willing to trust in the fates, Anderson dusts off his six-shooter, digs up his buried shotgun and dons his old tin star. He's about to follow the trail of these men across deserts and valleys, until he finds his daughter.
Outlaws is a first-person shooter set in the American Old West, featuring hand-drawn graphics and a stylized soundtrack. Locations include outdoor as well as indoor areas, most with a characteristic Western flavor: a small town with one main street and a saloon, a canyon, a speeding train, and others. The Marshall uses firearms such as a revolver, single- and double-barrel shotgun, a rifle (with or without a sniper scope), and others. In dark areas James can light a lamp, for which he will have to find canisters of oil. The gameplay focuses on combat, though exploring the levels is necessary in order to locate various keys needed to unlock the next part, or discover secret areas. Manual reloading of the guns is required during combat.
A secondary game mode, called "Historical Missions", allows the player to relive Anderson's rise to the rank of U.S. Marshal. Each of the missions involves the protagonist capturing a killing a criminal, preferably recovering gold stolen by them. Ranks (Deputy, Sheriff, and Marshal) are awarded to the player upon a mission's completion.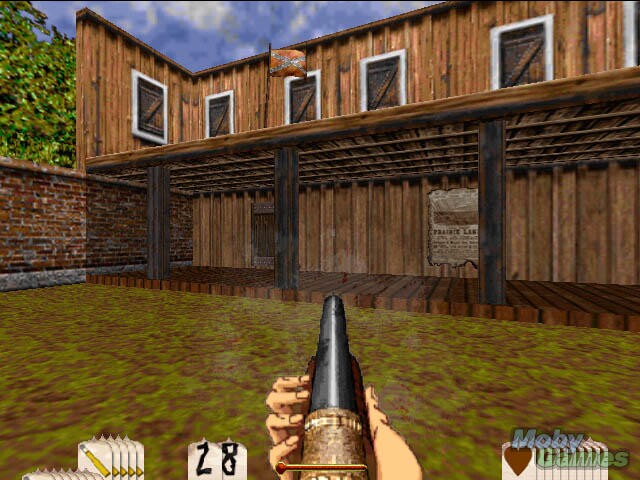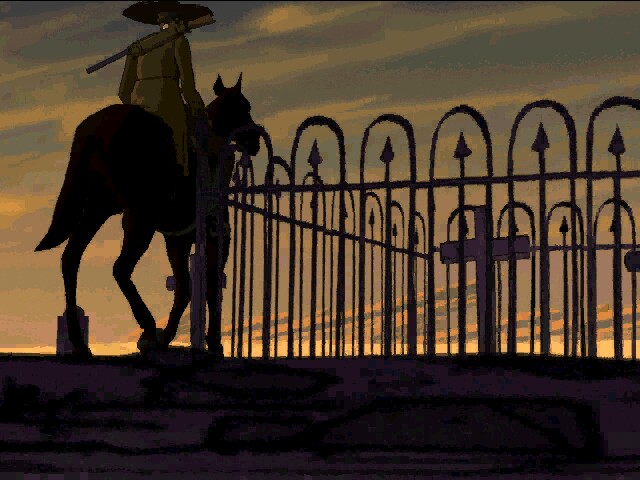 ---
Share this Product