---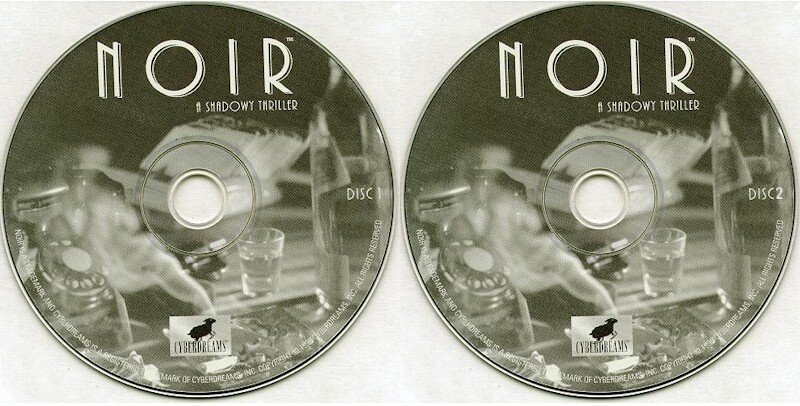 Actual Game
Noir
A Shadowy Thriller
1-Click Install
Windows 10, 8, 7, Vista, XP
(Cyberdreams 1996)
MY PROMISE
My games are genuine, install in one step, look, sound and play in Windows 10, 8, 7, Vista and XP like they did in the old days, or your money back. This is my unconditional guarantee for three years.
WHAT IS INCLUDED
This listing includes the original game CDs. An on-screen printable manual is also included. The box is pictured for reference and is not included.
I will also provide a compatibility CD that will allow the game to run under ALL VERSIONS of Windows 10, 8, 7, Vista and XP, both 32 and 64 bit.
INSTALLATION
One step: Insert my CD and the game will automatically work on your computer. Done. Yes, it's that simple.
Want to play? Click the icon. Want the game off your computer? Click Uninstall. Zero hassle.
TECH SUPPORT
Rapid response technical support for three years is always an e-mail or phone call away.
In the extremely rare event I cannot get this title to work on your system I will take it back for a full refund. All I ask is minimal assistance from you during the troubleshooting process.
The Game
This is a truly unique and stylistic adventure game. The game play is not extraordinary but the visuals certainly are. There is a superb integration of CG animation and live action, all in beautiful 1940s style black and white film noir. Before I get ahead of myself, let me set the scene for you.
Noir is set in 1940s Los Angeles. Your Private Investigator friend, Jack Slayton, has gone missing and his secretary has elected you to find out what happened. In order to find out what has happened to Jack, you must solve all six of the cases he was working on. These cases include missing persons (and dog), the mysterious death of a prized racehorse, a curious old book, a security leak and a missing crate in Chinatown. Your sleuthing begins in Slayton's office where you go through Jack's files, find and open his secret safe, listen to audio tapes of clients and pick up various items you will need along the way.
As you proceed, you will find yourself exploring many famous Los Angeles sites including Union Station, Griffith Park and Observatory, The Bradbury Building (the nifty one from the movie Bladerunner), The Oviatt Building and the SS Lane Victory (a WWII ship). All of these locations look fantastic, as do the streets and scenery in between. You will travel by trolley, bus and taxi as you move from place to place. To go to a location you just find it on the map in Jack's office and click on it. Otherwise, the taxi driver will know where to take you based on how your investigation is progressing.
Cyberdreams has certainly captured the feel and mood of typical film noir; think Double Indemnity (1944), The Big Sleep (1946) and Sunset Boulevard (1950). This genre is characterized by low lighting, deep shadows and harsh contrasts between light and darkness on screen. Most often associated with American crime films from the 1940s and 50s, film noir has the feel of 'the city at night' and 'a man alone in his struggle against the darkness'. Motifs include fear, suspicion, greed, lust and the ambiguous nature of humanity. There's something about screens filled with beautiful black and white images that really takes you to a whole different place. The funky tunes and over-the-top suspense inducing sound effects help too.
Noir has a first person perspective and operates on a point and click type interface. Like other adventure type games, you click on objects to pick them up or look more closely at them and click on doors to open them. The movement is pretty good, allowing you (in most cases) to look around 360 degrees (four different views, depending on which of the four directions you are facing). In some places you can also look up and down. You have to get your brain used to processing the different views and integrating them into a cohesive environment. More than once I was a little confused as to where I was and where I'd been. If this game could be created with analog control and free range of movement, you would actually be there, in 1940s Los Angeles. Oh well, it's somethin' to shoot for, right?
This is a game that you have to be able to dedicate a large chunk of time to. You have to get immersed in the environment and the mood to truly appreciate the story. Once you have the general outline of the cases to be solved and have picked up all the useful items from Jack's office, you must be brave and plunge forth into the darkness alone, searching for people to question. Like any adventure game, there are times when you don't seem to be progressing and sometimes when you do progress it's just by sheer luck. However, if you visit all the locations and find all the people to talk to, you will be propelled along the story line regardless of your sleuthing abilities. It may just take you longer. The game play is nothing you haven't seen before in other movie or adventure type games but the genre and visuals make it stand out from other titles of the time.
Congratulations to Cyberdreams for creating something innovative and putting something in the video game world that wasn't there before. Remember, trust no one and keep your back against the wall.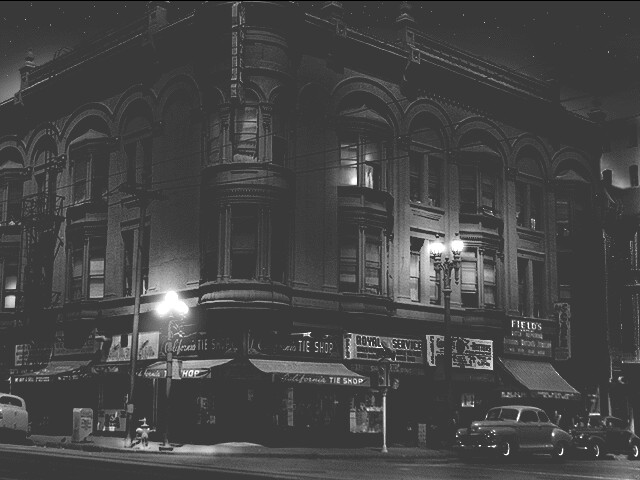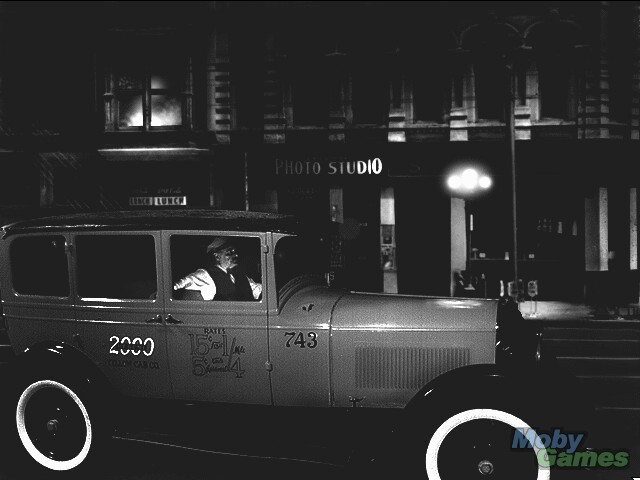 ---
Share this Product