---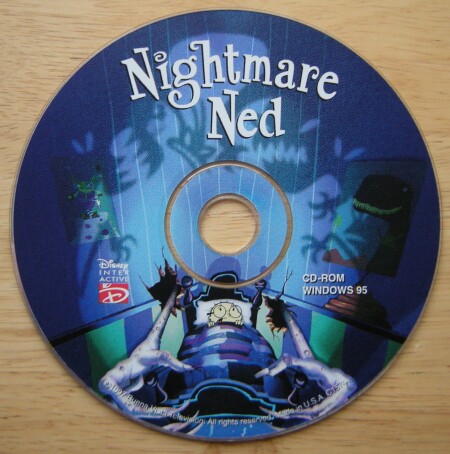 Actual Game
Nightmare Ned
1-Click Install
Windows 11, 10, 8, 7, Vista, XP
(Disney 1997)
MY PROMISE
My games are genuine, install in one step, look, sound and play in Windows 11, 10, 8, 7, Vista and XP like they did in the old days, or your money back. This is my unconditional guarantee for three years.
WHAT IS INCLUDED
This listing includes the original game CD. An on-screen printable manual is also included. The box is pictured for reference and is not included.
I will also provide a compatibility CD that will allow the game to run under ALL VERSIONS of Windows 11, 10, 8, 7, Vista and XP, both 32 and 64 bit. Note that joysticks are supported though gamepads are not.
INSTALLATION
One step: Insert my CD and the game will automatically work on your computer. Done. Yes, it's that simple.
Want to play? Click the icon. Want the game off your computer? Click Uninstall. Zero hassle.
TECH SUPPORT
Rapid response technical support for three years is always an e-mail or phone call away.
In the extremely rare event I cannot get this title to work on your system I will take it back for a full refund. All I ask is minimal assistance from you during the troubleshooting process.
The Game
Nightmare Ned is a puzzle-solving game presented as a platformer. Players control Ned who comes home from school and finds out through a note that his parents will be late. He uses the freedom to play games, but a thunderstorm frightens him and he goes to sleep. Strange things happen as a mysterious force drags Ned into a nightmare world. There, he can access five portals that lead to different worlds: The Graveyard, The Alcatraz Elementary School, The Medical Nightmare, The Attic, Basement and Beyond, and The Bathroom. These are all based on locations Ned knows in real life and they are connected to his fears. He meets regular characters but also different kinds of monsters. In the Elementary School level for instance Ned interacts with chalk drawings on a blackboard as they come to life. There are also often animated sequences.
To complete a portal Ned has to perform various tasks. His progress is shown through the shadow creatures as there is one in each world. Whenever Ned completes a part, the creature changes and eventually it becomes someone Ned knows from the real world and is connected to his fears. Not all puzzles need to be solved right away, but when a portal is left eight times without using a secret passage directly to another world, the game has a different ending. For a good ending Ned has to face all his fears and wake up unafraid.
The tasks, quests and puzzles can be completed through his platforming skills, including running, jumping and hanging from ledges, and interacting with the environment. Ned can use a yo-yo to attack, or use it to push buttons or interact with creatures and objects.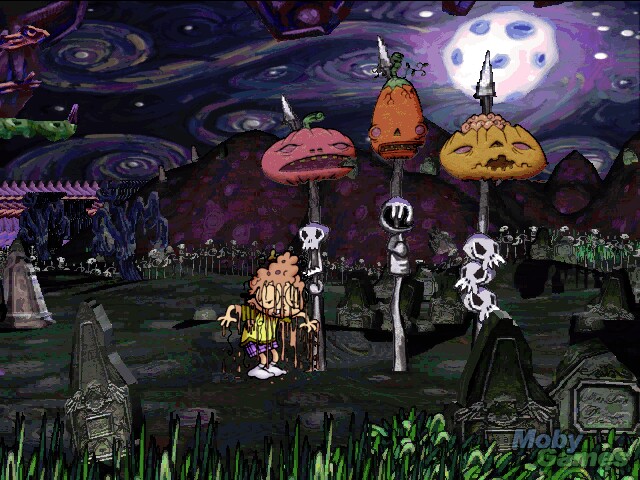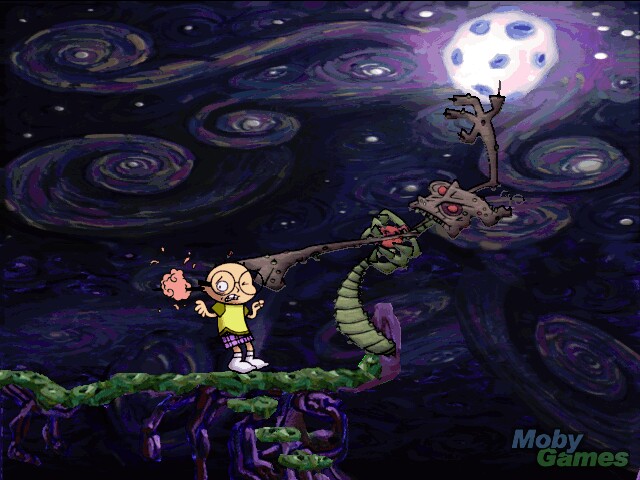 ---
Share this Product