---


Actual Game
Nightlong
Union City Conspiracy
1-Click Install
Windows 11, 10, 8, 7, Vista, XP
(Team 17 1999)
MY PROMISE
My games are genuine, install in one step, look, sound and play in Windows 11, 10, 8, 7, Vista and XP like they did in the old days, or your money back. This is my unconditional guarantee for three years.
WHAT IS INCLUDED
This listing includes the original game CDs. An on-screen printable manual is also included. The box is pictured for reference and is not included.
I will also provide a compatibility CD that will allow the game to run under ALL VERSIONS of Windows 11, 10, 8, 7, Vista and XP, both 32 and 64 bit.  Note: The Sphinx bug, which plagued the original release of the game, has been eliminated.
INSTALLATION
One step: Insert my CD and the game will automatically work on your computer. Done. Yes, it's that simple.
Want to play? Click the icon. Want the game off your computer? Click Uninstall. Zero hassle.
TECH SUPPORT
Rapid response technical support for three years is always an e-mail or phone call away.
In the extremely rare event I cannot get this title to work on your system I will take it back for a full refund. All I ask is minimal assistance from you during the troubleshooting process.
The Game
Walking into the industrial age of 2099 I find myself puppeteering a retired lieutenant from the International Control Military by the name of Joshua Reev. Slightly reminiscent of Kojak, minus the sucker and plus a pair of cool shades, Reev has been summoned out of retirement by Governor Hugh Martens to repay a debt for saving Reev's life. Terrorists are threatening Martens's position and have gone on the attack. The subversive organization has already pulled off a major assault on one of the town's main industrial subway installations ... If you like intrigue and espionage, and moreover if you fancy yourself as ingenious as the ever-skillful MacGyver, then this is the game for you!
The game features great graphics for a late 90s title, a bit pixelated at points but pretty good nonetheless in my estimation, which is giving this game a lot of credit given that I am a major eye candy junkie. While I cannot say that this game is a magnificent achievement of epic proportion in the world of gaming, I must give it its fair weight of credit.
Although the game is not a huge brain-buster, it does have its moments of being able to brilliantly twist your mind like a loose Slinky ... and then it also has some its moments of patience-twisting ... Remember when you got that kink in your Slinky from twisting it the wrong way only to find out you could never seem to "unkink" it? "Why?" you ask. Well, let me tell you! Two words ... pixel hunting! I am not particularly fond of pixel hunting. If you are not careful in places you might miss picking up inventory items or performing actions.
On a brighter note, there are numerous locations to visit and things to pick up, and best of all, there are approximately 40 hours of gameplay. The story follows a logical pattern, and most of the puzzles worked well within the storyline. Joshua is set to find the terrorists and expose them using his wits and resources, and each puzzle fits neatly into Joshua's plan. I found this game to be more logical in a "realistic" sense than other games I have played, and maybe this is the essence of what gave me so many problems getting through some of the predicaments. I have gotten use to illogical elements and finding things that no one in everyday life would have access to, only to go on and utilize them in some "Obscuro World" fashion.
Overall, I found the game to be interesting. The characters are well-integrated into the story, so that I got to know them and their roles, and the puzzles are sufficiently difficult. The inventory is easy to access, and a push of the right mouse button allows you to use your items, while the left mouse key spurs Joshua to tell you about it.
Voice acting is on the whole very good. Those who have played The Blackstone Chronicles will hear a familiar voice emanating from Joshua's 3D character. The lip sync is another story ... Dialog text is available, so if you enjoy reading, you most likely won't get too distracted by the seemingly retro "lips moving without speech." One really nice aspect is that when there is an extended conversation between two or more people, everyone speaking has a different color of text. This helps the player differentiate who is saying what. Although there was no Cory Hart, the music lends itself well to the atmosphere of exploring and tension within the game. The music is not distracting in any manner and was obviously well planned out.
In the end, the plot is laid out well despite the storyline getting a bit perplexing here and there, and I would say that more thought was put into the plot than most of the games that I have played. Overall the game is still more than decent and well worth a try.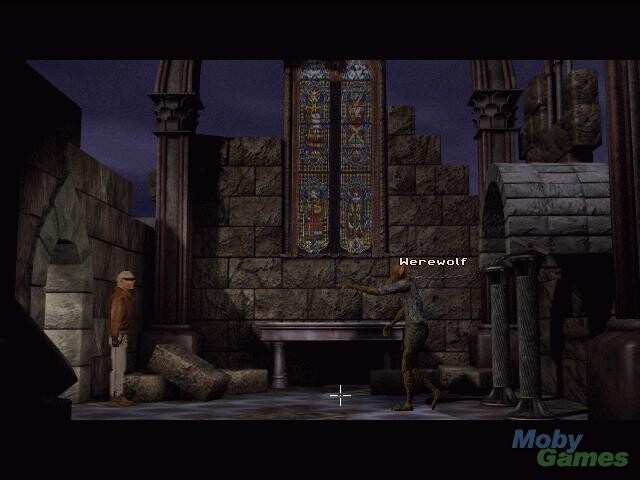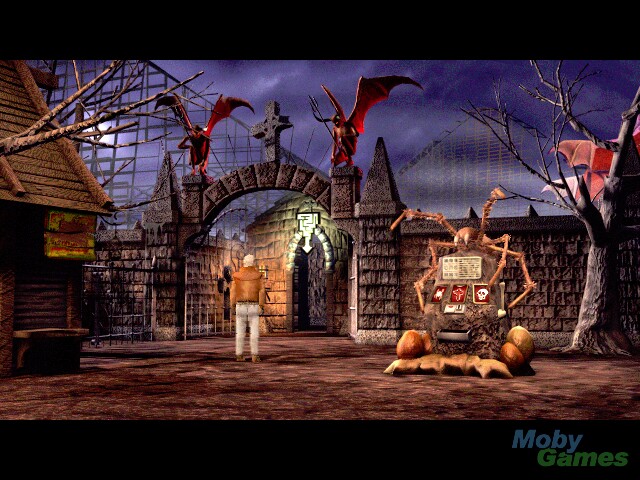 ---
Share this Product