---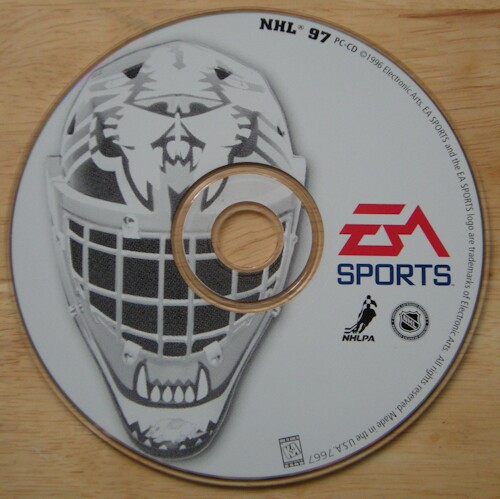 Actual Game
NHL '97
1-Click Install
Windows 11, 10, 8, 7, Vista, XP
(Electronic Arts 1996)
MY PROMISE
My games are genuine, install in one step, look, sound and play in Windows 11, 10, 8, 7, Vista and XP like they did in the old days, or your money back. This is my unconditional guarantee for three years.
WHAT IS INCLUDED
This listing includes the original game CD. An on-screen printable command list is also included. The box is pictured for reference and is not included.
I will also provide a compatibility CD that will allow the game to run under ALL VERSIONS of Windows 11, 10, 8, 7, Vista and XP, both 32 and 64 bit. Note that while joysticks are supported gamepads are not.
INSTALLATION
One step: Insert my CD and the game will automatically work on your computer. Done. Yes, it's that simple.
Want to play? Click the icon. Want the game off your computer? Click Uninstall. Zero hassle.
TECH SUPPORT
Rapid response technical support for three years is always an e-mail or phone call away.
In the extremely rare event I cannot get this title to work on your system I will take it back for a full refund. All I ask is minimal assistance from you during the troubleshooting process.
The Game
What made NHL 97 so much fun are its stunning graphics for the time and superb late 90s style animations. When these guys skate, shoot, check, and block shots, you'd almost swear you were watching a match on TV. Subtle touches abound, from glove saves to poke checks - every time I play, I spot something new.
All NHL teams of the 90s are included - thanks to the game's NHLPA license, all the player names and stats are accurate - along with national teams from the U.S., Canada, Russia, Scandinavia, and Europe; play modes include exhibitions, seasons (of variable length), and playoffs. If you want to keep your roster current, there's an option to trade, re-assign, and create players. The interface for doing all this stuff could be a little more intuitive, but once you've gotten accustomed to it you'll be breezing through the menus with no problem.
Various features for toggling rules, injuries and fatigue, and period length mean you can make NHL 97 as real as you like. Don't feel like dealing with line changes? Then set it to automatic and let the computer handle the job (and it does it pretty well, too). Or if you're in the mood for an arcade-style shootout, turn off line changes and penalties, along with offsides and two-line pass rules, and get ready for truly brutal nonstop action.
One of my favorite features is the play-by-play announcer. Though his commentary tends to lag slightly behind the onscreen action, it's still very good, one of the few play-by-play features I've ever bothered to leave on in a sports game. My favorite lines are "He's got the puck on a string!", a breathless "He carries it right out in front," and - of course - "He SHOOTS!"
Make no mistake: I love playing this game. But several problems keep it from being all it could have been. Passing in earlier editions of this series was probably too easy, but now it's much too difficult - even a short pass from a center to a wingman is likely to go astray. Scoring, too, is harder: I've seen computer-controlled goalies shut me out when I've taken 50 or even 60 shots (and these weren't hopeless slapshots from impossible angles, either).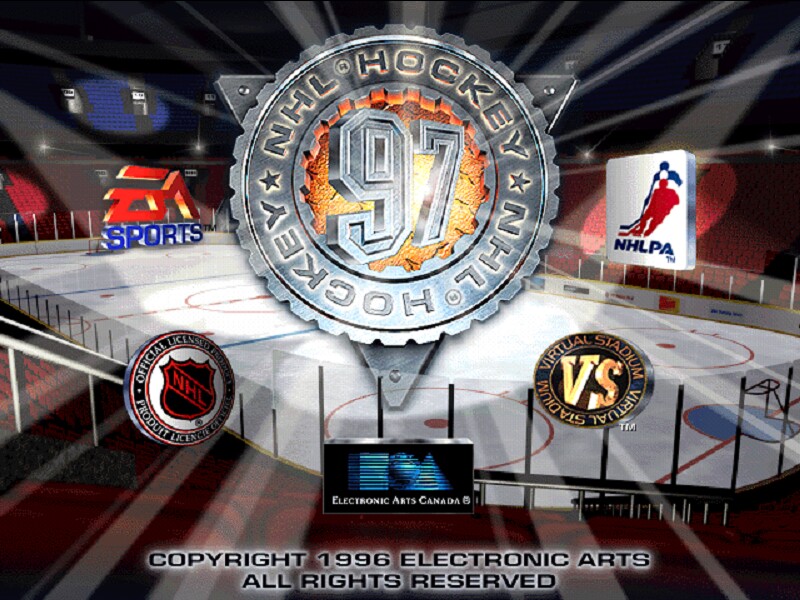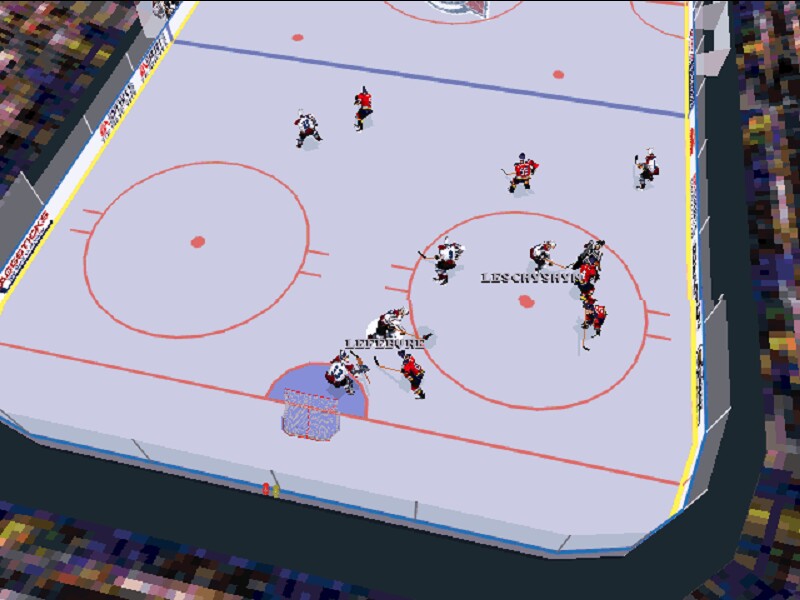 ---
Share this Product