---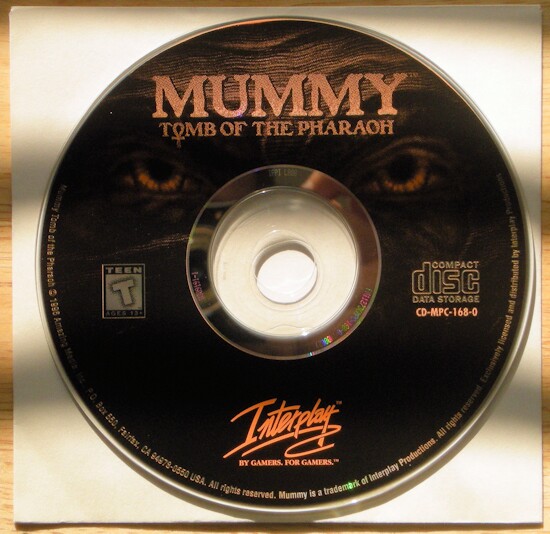 Actual Game
Mummy
Tomb of the Pharaoh
1-Click Install
Windows 11, 10, 8, 7, Vista, XP
(MacPlay 1996)
MY PROMISE
My games are genuine, install in one step, look, sound and play in Windows 11, 10, 8, 7, Vista and XP like they did in the old days, or your money back. This is my unconditional guarantee for three years.
WHAT IS INCLUDED
This listing includes the original game CD. An on-screen printable manual is also included. The box is pictured for reference and is not included.
I will also provide a compatibility CD that will allow the game to run under ALL VERSIONS of Windows 11, 10, 8, 7, Vista and XP, both 32 and 64 bit.
INSTALLATION
One step: Insert my CD and the game will automatically work on your computer. Done. Yes, it's that simple.
Want to play? Click the icon. Want the game off your computer? Click Uninstall. Zero hassle.
TECH SUPPORT
Rapid response technical support for three years is always an e-mail or phone call away.
In the extremely rare event I cannot get this title to work on your system I will take it back for a full refund. All I ask is minimal assistance from you during the troubleshooting process.
The Game
An ancient chest was discovered on a mining site in Egypt, raising fears and rumours about buried tombs and walking dead. As Michael Cameron, a facilitator for National Mining Corporation, you are dispatched to the desert in order to ease the tensions among the mine's management, the workers, and the Egyptian authorities, who are eager to protect a potential national treasure. But you scarcely have the time to look around the mining compound before things go really wrong, and the company's geologist is found murdered inside the mine. Did the mummy do it? Is there a mummy to begin with? Or is all this talk about ancient tombs and their cranky inhabitants just a lot of hot desert air? Don't expect any assistance from the mine's manager, Stuart Davenport (played by the indefatigable Malcolm McDowell; he himself appears implicated in some shady dealings involving (what else?) an ancient Egyptian crystal with legendary destructive capabilities. You must investigate the matter yourself, exploring the mining compound, the corridors of the mine, and the hidden tombs; all the while, you will be solving puzzles, picking up various objects, avoiding death-traps, dealing with Egyptian ghosts in short -- tackling the usual gamut of challenges an average tomb explorer is likely to encounter.
The look and feel of Mummy is based on "Frankenstein: Through the Eyes of the Monster". Like Tim Curry in "Frankenstein," McDowell in "Mummy" often pops up to offer you his (often derisive) comments. Some of the gameplay and puzzles are also reminiscent of "Frankenstein;" the background music sounds similar; and even the cursor icons look familiar. Which is not to say that the developers didn't make any improvements: most importantly, they noticeably cut down the amount of aimless wandering that made the earlier game so frustrating at times (though you'll still be doing a lot of footwork and backtracking). They also tried to bring more thrills into the genre that so often lacks fast- paced, spine-tingling action: in one particularly successful sequence, the mine begins to cave in, and you must make a mad dash to the surface by riding electric mine cars and keeping your wits about you. Finally, most of the puzzles are not terribly difficult, thus guaranteeing reasonably smooth progress.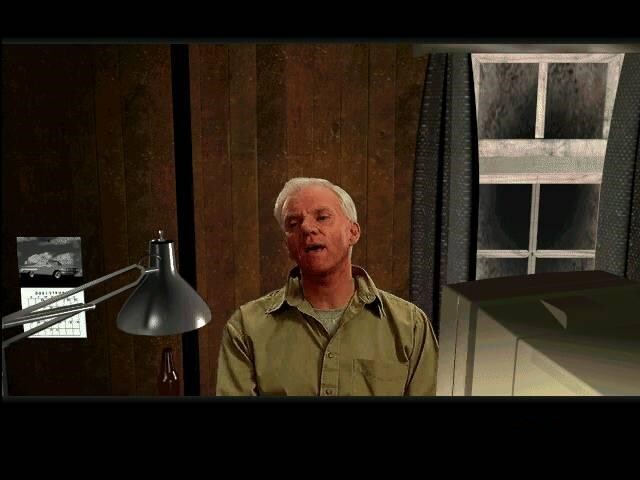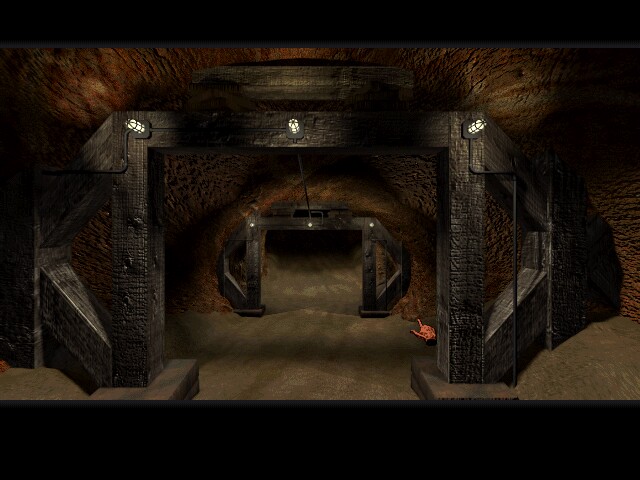 ---
Share this Product