---


Actual Game
Morpheus
1-Click Install
Windows 10, 8, 7, Vista, XP
(Piranha 1998)
MY PROMISE
My games are genuine, install in one step, look, sound and play in Windows 10, 8, 7, Vista and XP like they did in the old days, or your money back. This is my unconditional guarantee for three years.
WHAT IS INCLUDED
This listing includes the original game CDs. An on-screen printable manual is also included. The box is pictured for reference and is not included.
I will also provide a compatibility CD that will allow the game to run under ALL VERSIONS of Windows 10, 8, 7, Vista and XP, both 32 and 64 bit.
INSTALLATION
One step: Insert my CD and the game will automatically work on your computer. Done. Yes, it's that simple.
Want to play? Click the icon. Want the game off your computer? Click Uninstall. Zero hassle.
TECH SUPPORT
Rapid response technical support for three years is always an e-mail or phone call away.
In the extremely rare event I cannot get this title to work on your system I will take it back for a full refund. All I ask is minimal assistance from you during the troubleshooting process.
The Game
In Morpheus you play Matthew Holmes, an Arctic Explorer trying to solve the mystery of your fathers disappearance in 1928. During a blizzard you become separated from your companions. Nearing the point of hopelessness you record a cryptic message to who ever may find you, that you fear you have befallen the same fate as your father. As you drift in and out of consciousness you see a ship appear in the vast waste land of ice. Could this be the mysterious ship your father had been trying to find when he disappeared? As you wander the decks you see a life preserver on the wall that reads Herculania. You have found it.
As you wander the decks you quickly find that you can not seem to get inside the ship. The doors have airlocks and they have been engaged. You quickly realize that to not get in is to die in the cold. Through out the game the voice of Matthew Homes comes to the player as a sort of spiritual guide, highlighting clues or emphasizing what action the player should follow next. For those who have played the Journeyman Series this voice will seem very similar to Arthur the artificial intelligence unit that guides Gage Blackwood through his adventures. Many times during play the cursor will change to a microphone signaling that Matthew has something to say. However, these are not the only guides the player has, the ship is awash in apparitions. When these ghostly figures appear they leave clues or lead a player to important parts of the ship. These specters will be very familiar to people who have played the 7th Guest, using the same type of technology. Following your ghostly companions soon gets you into the ship.
Getting around in the game environment is only a mouse click away. Like other games Morpheus uses a point and click interface, with the mouse changing shapes to indicate directions or hotspots. For those who hate a keyboard type of interface like in Grim Fandango you will be very pleased to know that this game is free of that hindrance. In some scenes there is a certain pixel hunting but on the whole it is a very smooth interface that does not move the character too fast or too slow through the ship ensuing environments.
Like Myst and Riven, Morpheus also uses sounds and forms of natural energy, like solar power, to power different equipment. Unlike some of the puzzles in those games, Morpheus has challenging puzzles that will not require a brain transplant or walkthrough to ultimately solve. With each successive stage the player passes through, the puzzles become more and more challenging. In each of the Herculania's ghostly passenger's dream worlds the gamer has three puzzles to solve. The first is generally straight forward with the information needed readily available in the environment. The next two puzzles grow considerably harder with obvious clues in short supply but with enough information available to keep you engrossed. In one of the dream worlds you need to guess the weight of a carnival fat lady that will have you looking for your high school math notes. This game contains a nice blend of easy to difficult puzzles that add to player enjoyment but not to the loss of their hair.
Bottom line, this is a great game and though I had some gripes it would be a welcome addition to any gamers library. The puzzles will keep even the most avid player awake at night. If you are looking for an absorbing and formidable game, than Morpheus will fit the bill. Bon voyage!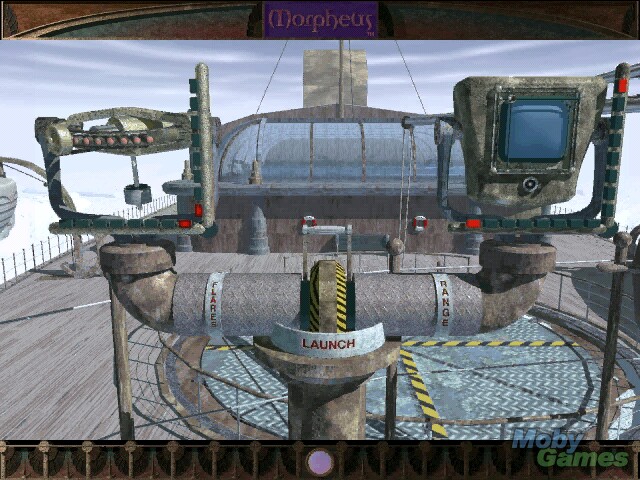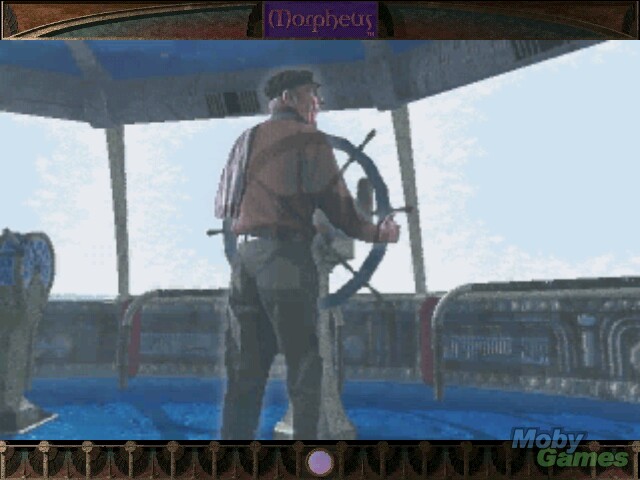 ---
Share this Product