---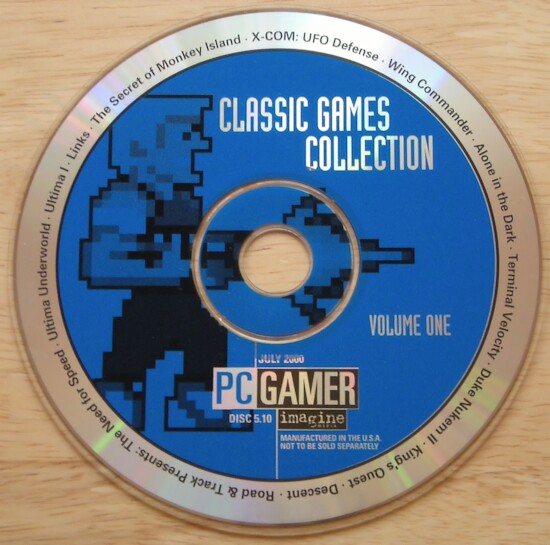 Actual Game
Alone in the Dark I
The Need for Speed
Descent I
Duke Nukem II
King's Quest I
Links
Terminal Velocity
The Secret of Monkey Island
Ultima I
Ultima Underworld I
Wing Commander I
X-COM UFO Defense
1-Click Install
Windows 11, 10, 8, 7, Vista, XP
(PC Gamer 2000)
MY PROMISE
My games are genuine, install in one step, look, sound and play in Windows 11, 10, 8, 7, Vista and XP like they did in the old days, or your money back. This is my unconditional guarantee for three years.
WHAT IS INCLUDED
This listing includes the original game CD. On-screen printable manuals are also included. The boxes are pictured for reference and not included.
I will also provide a compatibility CD that will allow the games to run under ALL VERSIONS of Windows 11, 10, 8, 7, Vista and XP, both 32 and 64 bit.
INSTALLATION
One step: Insert my CD and the games will automatically work on your computer. Done. Yes, it's that simple.
Want to play? Click the icon. Want the games off your computer? Click Uninstall. Zero hassle.
TECH SUPPORT
Rapid response technical support for three years is always an e-mail or phone call away.
In the extremely rare event I cannot get this title to work on your system I will take it back for a full refund. All I ask is minimal assistance from you during the troubleshooting process.
The Games
Ultima I (California Pacific/Origin 1981)
Created by 2 teens in 1980 for the Apple ][ system and later ported and remade into many other platforms, some call this the Mother of the Role-Playing Genre. Combining an original 2D tile-based world map, a 3D vector-line dungeon system and an early space combat simulator, this game was revolutionary for its time. The story tells that over 1,000 years ago, the wizard Mondain, intent on world domination, created an evil gem which made him invincible and immortal. Your quest in Ultima is to travel the lands in search of a time machine, go back in time to the days before Mondain created the gem, and then to destroy him. The land of Sosaria is depending upon you - you must not fail!
King's Quest 1 (Sierra 1984)
King's Quest is an adventure game where you play Sir Graham, a brave knight who is sent on a quest to retrieve three treasures that were stolen by deception and stealth: a shield that protects its bearer from invaders, a mirror that foretells the future, and a treasure chest that is forever filled with gold. If Graham takes these treasures back to the royal castle, then the ailing King Edward the Benevolent will hand over the crown. During his travels, Graham will meet characters that will either help or hinder him. You move Graham around with arrow keys, and perform actions by typing commands into the game, usually a verb/noun sequence. Some of the puzzles in the game rely on fairy tales, and a good knowledge of them is needed to complete them.
Links: The Challenge of Golf (Access 1990)
Links: The Challenge of Golf is a golf simulation that tries to implement realistic aspects of golf in a video game format. The game uses VGA 256-color graphics, with courses containing trees, water, sand traps, and the fairway. The addition of ball physics, mulligans, changing the lie of the ball, real digitized environmental sounds, and the ability to view a replay (from multiple angles) helps to emphasize the realism.
The Secret of Monkey Island (LucasArts 1990)
Deep in the Caribbean lies Melee Island, ruled by the governor Elaine Marley. The cruel pirate LeChuck is deeply in love with her - so deeply that he refuses to accept his own death. As a ghost, he dwells with his undead crew somewhere near the mysterious Monkey Island. Meanwhile, a young fellow named Guybrush Threepwood is determined to become a real pirate. At the Scumm Bar he meets three pirates who tell him he has to complete three difficult tasks in order to be worthy of this title. But as Guybrush is trying to complete these tasks, he encounters the lovely governor, and this meeting changes his life forever. Risking to incur the wrath of LeChuck, Guybrush has to prove his wit is as sharp as his sword, and figure out a way to foil the ghost pirate's plans. The Secret of Monkey Island is an adventure game that utilizes the command verb-based SCUMM interface first introduced in Maniac Mansion: the player constructs commands for Guybrush by selecting an appropriate verb and then combining it with an object or an inventory item. Objects that can be interacted with are highlighted when the player places a cursor over them. The game is the first LucasArts adventure in which it is impossible to get irrevocably stuck; like in Loom, the player character also cannot die. The branching dialogue system, where the player chooses between several available responses during conversations, allows the player to talk to characters in different ways without fearing a wrong choice, and is often used as a humorous device.
Wing Commander 1 (Origin 1990)
The Confederation have been at war with the Kilrathi for the past 20 years, and you're just now joining the Vega campaign. You're a 2nd Lieutenant just out of the Academy, with some good work under your belt. You're posted to Tiger's Claw, the flagship of the Confederation Fleet. Will you help the Confederation to victory, or go down in infamy? Wing Commander is a space combat simulator interspersed with shipboard dialogs. Onboard the ship, you can save/load game, visit the bar to get the latest gossip, or go on to the next mission briefing, and the 3D space combat part. When the mission is complete, land back onboard the ship and get ready for the next one. The campaign tree have both winning and losing paths.
Alone in the Dark 1 (Infogrammes 1992)
Jeremy Hartwood has committed suicide in his Louisiana mansion, Derceto. You take the role of either Edward Carnby, a private investigator, or Emily Hartwood, Jeremy's niece, and investigate the suspicious death. The three-floor mansion is reputed to be haunted by its eccentric past owner. Very quickly, you realise that it is. Warped rats, zombies and giant worms are among the foes who are after you, and you must somehow escape. Alone in the Dark is an action-adventure survival horror game. The action is displayed from a number of fixed viewpoints. The backgrounds are 2D painted images, while the player character, all items and monsters are rendered as 3D models. To escape the mansion, you'll have to solve a number of puzzles. They usually involve finding an item and using it in a proper place. Apart from items necessary for the puzzles, you can also find books and documents that can be read, healing items which can be consumed to restore hit points, and weapons.
Ultima Underworld: The Stygian Abyss (Origin 1992)
After having brought peace to Britannia during his previous journey there, the Avatar returns to our world. However, he is haunted by ghostly dreams that warn him of a great danger in Britannia. The Avatar decides to travel there once again. Upon his arrival, he witnesses the kidnapping of Baron Almric's daughter. Found guilty of the crime, the Avatar is thrown into the Great Stygian Abyss with the choice of either finding the girl or rotting in the dungeon. On his journey he will have to get along with the many inhabitants of the dungeon, who are survivors of a failed colony, and eventually find out that there's much more to this kidnapping than meets the eye. Ultima Underworld: The Stygian Abyss is commonly considered the first role-playing game with fluid first-person movement in a real 3D environment. Unlike earlier first-person RPGs such as Dungeon Master or Eye of the Beholder, the player can move in every direction and the graphics are updated continually. The player is also able to look up and down with the press of a key, jump, and swim. The dungeon is not made entirely of corridors and rooms arranged in a rectangular fashion, but has a lot of variety: slopes, stairs, bridges, underground rivers, and more.
Duke Nukem II (Apogee 1993)
Duke is a platform game, featuring the famous, muscled hero Duke Nukem. While giving an interview on TV he is captured by the evil Rigelatins, who intend to use his brain for conquering Earth. Duke easily escapes his prison cell. Now he has to make his way through four episodes, each one consisting of an assortment of levels with varying graphic design. On his way, Duke has to destroy lots of obstacles and enemies - both Rigelatin forces and apparent local wildlife. Initially, Duke has just a weak laser rifle, but he can also find a flamethrower (which allows you to shoot down to launch yourself), a rocket launcher or a far more powerful laser cannon. Unfortunately, these stronger weapons have limited ammo. On some levels, Duke can find a small spaceship. He can enter it and fly around the level, using the ship's powerful cannon to mow down everything in his way. However, the ship won't fit everywhere, so Duke will have to get out of it eventually.
Road & Track Presents: The Need for Speed (Electronic Arts 1994)
Drive some of your favourite sports cars through wild and fast tracks, including the Dodge Viper, Lamborghini, Ferrari, Porshe, Corvette, Mazda RX7, Toyota Supra Turbo, and Acura NSX. Some of the tracks are open road, meaning you simply fly down a huge highway, with cops following in hot pursuit. One of the options in the game allows you to pick which time of the day to race in.
X-COM: UFO Defense (MicroProse 1994)
X-COM: UFO Defense is a strategy game featuring separate but interlinked elements. On the strategic side, called GeoScape, you get a rotating view of the globe, where you see all visible UFOs (those that are within your detection range) as well as major cities and your base(s). You order movements from here, such as sending out fighters to intercept UFOs, transports with soldiers to assault/recover UFOs, and perhaps assaults on alien bases (if you find any). You also control your research, as you must invent better weapons (the Terran weapons are just no match against the alien weapons) quickly, not to mention all the other cool tech you can recover from the aliens. You also need to control your budget, as you can't afford to overextend your reach. Researchers need to be paid, engineers (who build the new toys) need to be paid, base(s) need to be be built/expanded, planes need to be bought/maintained, supplies need to be replenished, and so on. The game aims to mix strategic considerations, resource management, and tactical combat considerations, along with plenty of authentic UFO lore.
Descent 1 (Interplay 1995)
Descent is a 3D first-person game that puts the player at the controls of the Pyro-GX spaceship. Descent is notable in that the player travels through various interior locations (mines) but can do so in 720 degrees of movement. The ship however only moves forward and backward in any of the directions it is facing. The ship is able to use a variety of weapons scattered as power-ups throughout each level. They include: standard lasers, the Vulcan Cannon (a chaingun-like weapon), the Spreadfire Cannon (a rapidly firing, shotgun-like energy weapon), the Plasma Cannon (a rapidly firing energy weapon more suited for medium-range combat), and the Fusion Cannon (fires a ball of energy that's more powerful the longer it is charged it up, but could destroy the ship). All of these weapons, except for the Vulcan Cannon, use the ship's energy supply. The Pyro-PX is also capable of firing regular concussion missiles, homing missiles, proximity bombs (sits in the sky, then explodes when something gets close to it), smart missiles (more powerful homing missiles that fire out homing energy balls upon impact with their target), and Mega Missiles (the ultimate weapons of mass destruction).
Terminal Velocity (US Gold 1995)
Terminal Velocity is a first-person flight simulator sometimes compared to Descent due to its free-roaming nature. Players take control of the TV-202, a fighter notable for its ability to fly in 720 degrees of direction, ignoring gravity and providing constant thrust. While flying to different planets, the TV-202 is able to speed up and slow down, but will never come to a complete halt. The majority of the game takes place in the air (and sometimes space), flying above landscapes which include trees, mountains, rivers, snow and other terrain. Additionally, tunnels can be found, often hidden, dug into the sides of landscape. Upon entering these tunnels, the TV-202 loses its ability to turn around (going ahead constantly) and must navigate avoiding enemies, moving walls, rotating obstacles and other hazards. Power-ups are found by destroying enemy forces or destroying enemy bunkers which are scattered around each level.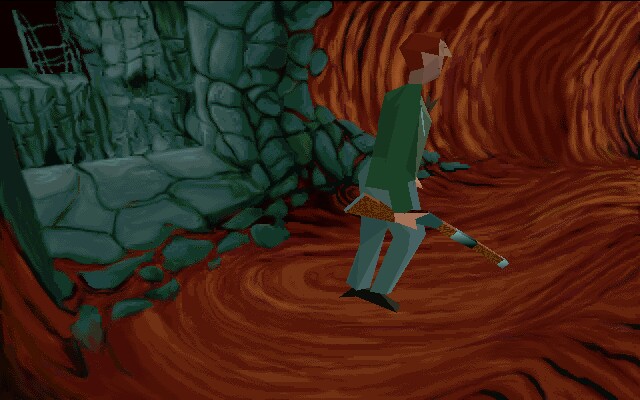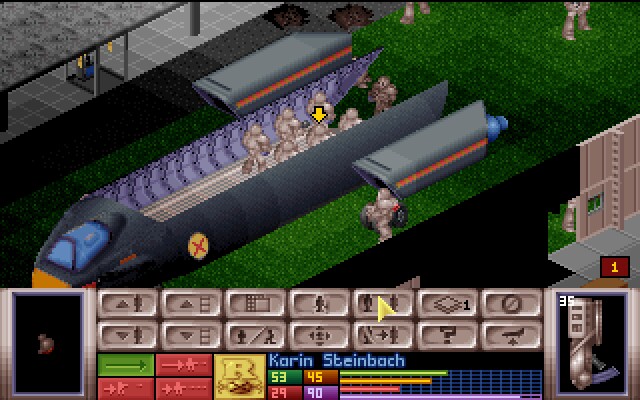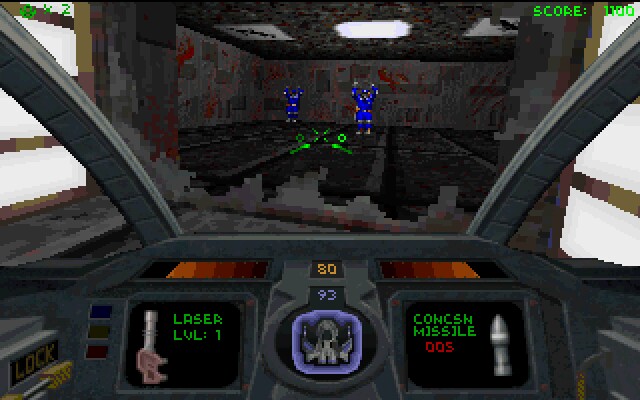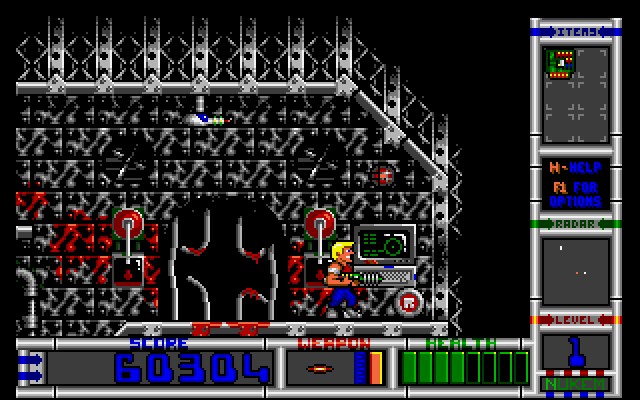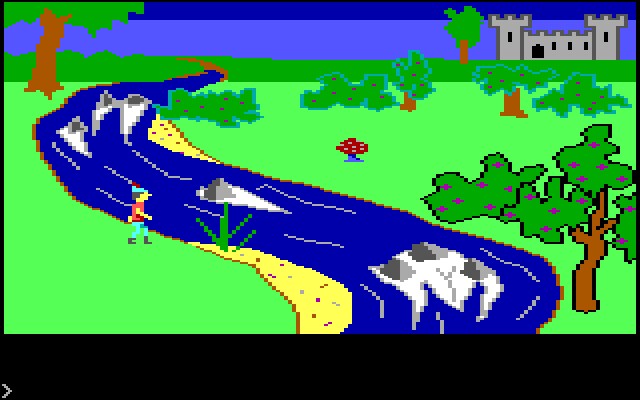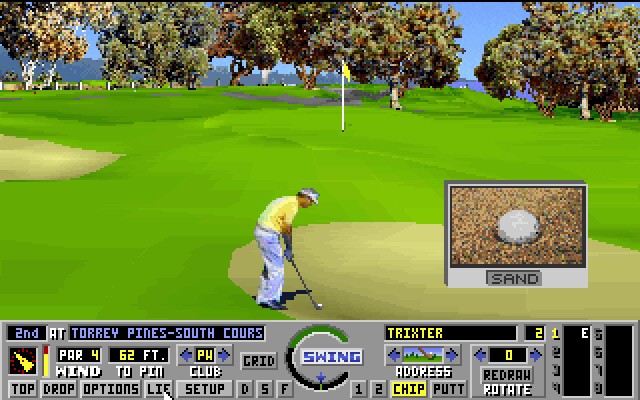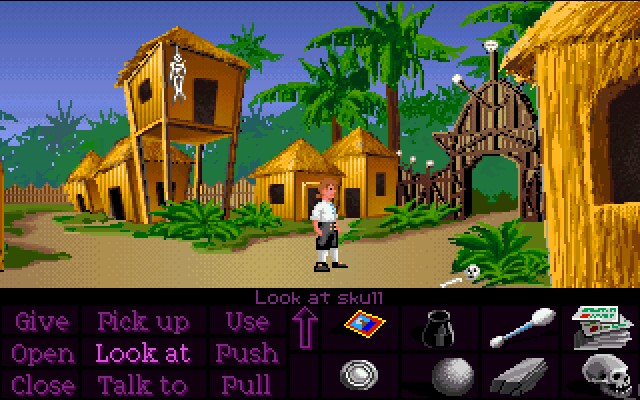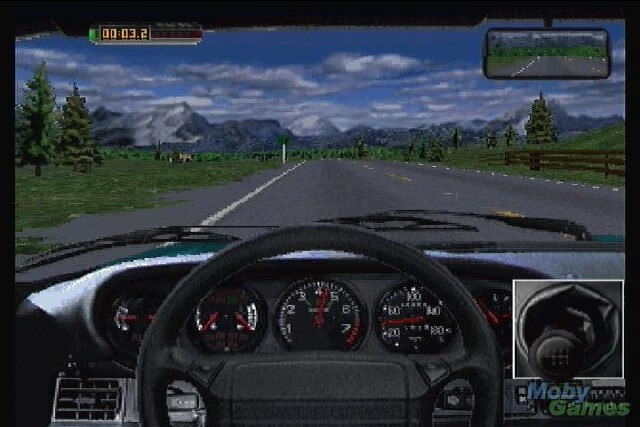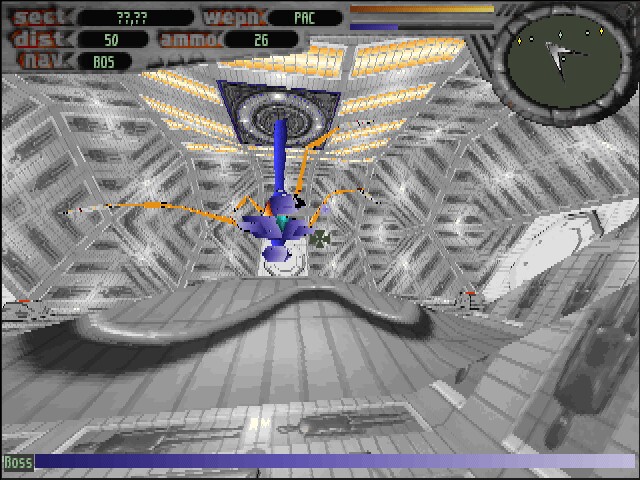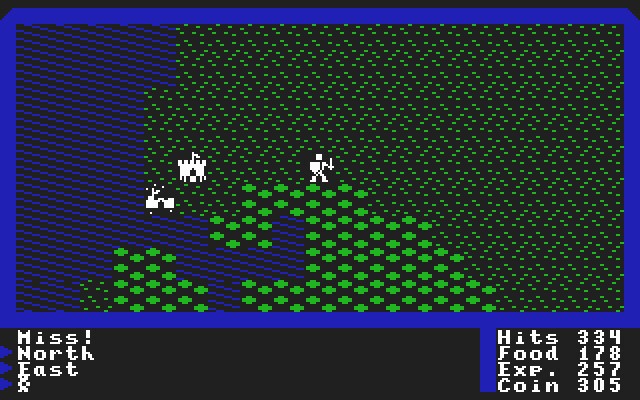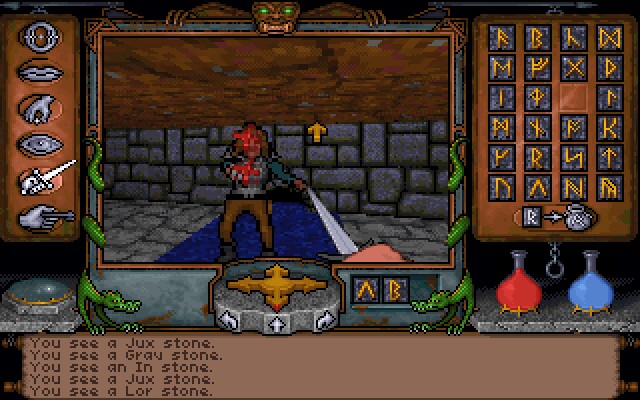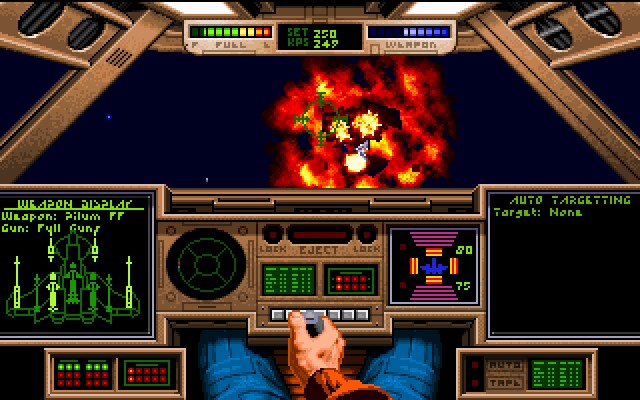 ---
Share this Product