---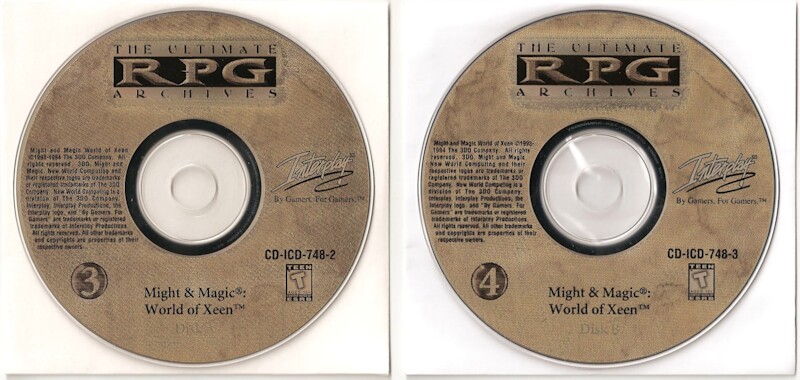 Actual Game
Might & Magic: World of Xeen

M&M IV: Clouds of Xeen
M&M V: Darkside of Xeen
Worlds of Xeen
Swords of Xeen
1-Click Install
Windows 11, 10, 8, 7, Vista, XP
(New World Computing 1996)
MY PROMISE
My games are genuine, install in one step, look, sound and play in Windows 11, 10, 8, 7, Vista and XP like they did in the old days, or your money back. This is my unconditional guarantee for three years.
WHAT IS INCLUDED
This listing includes the original game CDs. On-screen printable manuals are also included. The box is pictured for reference and is not included.
I will also provide a compatibility CD that will allow the games to run under ALL VERSIONS of Windows 11, 10, 8, 7, Vista and XP, both 32 and 64 bit.
INSTALLATION
One step: Insert my CD and the games will automatically work on your computer. Done. Yes, it's that simple.
Want to play? Click the icon. Want the games off your computer? Click Uninstall. Zero hassle.
TECH SUPPORT
Rapid response technical support for three years is always an e-mail or phone call away.
In the extremely rare event I cannot get this title to work on your system I will take it back for a full refund. All I ask is minimal assistance from you during the troubleshooting process.
The Games
Might & Magic IV
For the uninitiated Clouds of Xeen is the 4th chapter in New World Computing's Might and Magic series of fantasy role-playing computer games. You create and control a six-member party of various classes and races, exploring an extensive countryside in your attempt to find and destroy the evil Lord Xeen.
You have an RPG-standard set of character attributes (Might, Intellect, Speed, etc.) which are randomly rolled. As you roll the dice, the classes these statistics qualify you for are highlighted. You can roll as many times as you want, but stats are not super hard to increase in this game, so I wouldn't suggest spending hours going for perfect scores. Next you decide on a race, class, gender, and name. Then it's off to free the Wizard...
The meat of Xeen lies in exploring the realm, searching high and low through caverns and towers and lairs (oh my!) for the means to slay Lord Xeen. At the beginning of your game, however, you do get to choose your "gaming preference" mode: Adventurer or Warrior. Adventurer mode is more puzzle-based, and Warrior mode is more for the hack 'n' slash artist. With jittery memories of the exhausting weeks I had tackling Wasteland back in '88 I choose Adventurer whenever possible.
Might & Magic V
In Might and Magic V things have not been going well for the people of the Darkside of Xeen. The Tyrant Alamar appeared shortly after that night and deposed Queen Kalindra, ruler of the humans. The Dragon Pharaoh's pyramid has been besieged by Alamar's army, and rebel monsters are ravaging the country side and destroying the travel pyramids. Humans, and their ilk, have been confined to the slums of Castleview. And now fate has elected you and your friends to carry a message of vital importance to one of the few people who can still make a difference.
So begins your journey to save the Darkside of Xeen.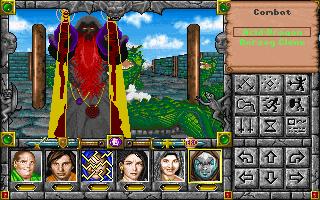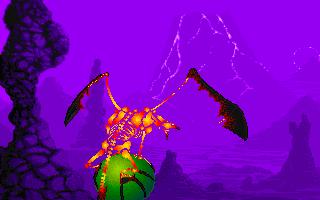 ---
Share this Product