---


Actual Game
Maabus
1-Click Install
Windows 11, 10, 8, 7, Vista, XP
(Microforum 1995)
MY PROMISE
My games are genuine, install in one step, look, sound and play in Windows 11, 10, 8, 7, Vista and XP like they did in the old days, or your money back. This is my unconditional guarantee for three years.
WHAT IS INCLUDED
This listing includes the original game CD. An on-screen printable manual is also included. The box is pictured for reference and is not included.
I will also provide a compatibility CD that will allow the game to run under ALL VERSIONS of Windows 11, 10, 8, 7, Vista and XP, both 32 and 64 bit.
INSTALLATION
One step: Insert my CD and the game will automatically work on your computer. Done. Yes, it's that simple.
Want to play? Click the icon. Want the game off your computer? Click Uninstall. Zero hassle.
TECH SUPPORT
Rapid response technical support for three years is always an e-mail or phone call away.
In the extremely rare event I cannot get this title to work on your system I will take it back for a full refund. All I ask is minimal assistance from you during the troubleshooting process.
The Game
The Earth is in trouble again. In Maabus, a multi-CD title by Microforum, the menace emanates from a small island in the South Pacific. The island seems to be emitting an unknown type of radiation that threatens to overwhelm the planet. The usual defense against radiation is completely useless as the field is not terrestrial in origin. The situation is dire -- merely staving off the poison will only delay the catastrophe. A last ditch strike must occur. It must happen immediately, and it must destroy the radiation. Earth is being exterminated.
You've been employed by the US Army to investigate the disappearance of a twelve man special operations force sent to a tropical island, Aloratora, about 1500 kilometers southwest of Hawaii, and to find the source of a mysterious form of radiation that was pinpointed two months previously by a US reconnaissance satellite scanning the South Pacific region. The 12-man force is missing and presumed dead. You've got to rely on your wits and your mobile computer tank, the Krawler 1000, to gather and analyze samples from the island and get to the bottom of this potentially disastrous outbreak. Unfortunately, you discover you're not alone on the island as mutated creatures, apparently remnants from an abandoned zoo constructed around the turn of the century by a wealthy recluse, Franklin Gutenberg (who also built an airstrip and mansion, both now in ruins), roam freely. As you soon find out, there are other entities on the island as well. This exploration is not a recreational safari, it is a mission. And you are under serious time pressure on the island with less than two hours to avert the crisis.
Maabus sports three CDs of rendered animation and a wide variety of changing sound effects. The result is an unusually realistic environment for 1995. Rich and vibrant colors, clear and crisp artwork and generally interesting creatures give the game a very nice visual look. Maabus has high aesthetic value and is best suited for novice gamers. It is a relatively easy title to master, with enough determination, and will keep you busy on a rainy afternoon. Perhaps Maabus is best played during a break between your last time consuming RPG epic and the next.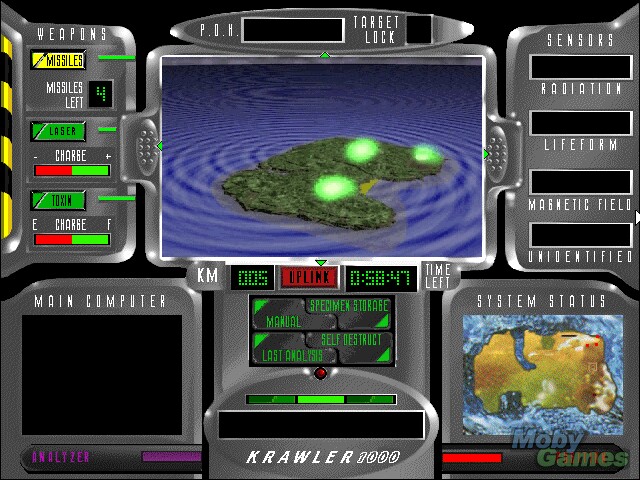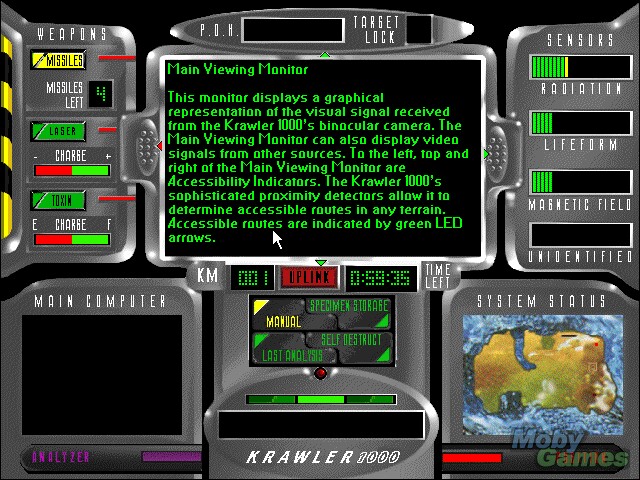 ---
Share this Product