---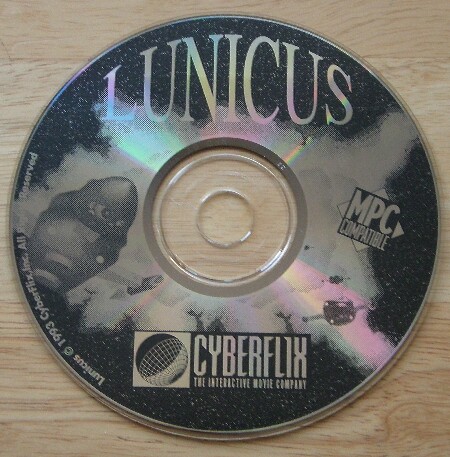 Actual Game
Lunicus
1-Click Install
Windows 11, 10, 8, 7, Vista, XP
(Aztech 1993)
MY PROMISE
My games are genuine, install in one step, look, sound and play in Windows 11, 10, 8, 7, Vista and XP like they did in the old days, or your money back. This is my unconditional guarantee for three years.
WHAT IS INCLUDED
This listing includes the original game CD. Online help is available within the game. The box is pictured for reference and is not included.
I will also provide a compatibility CD that will allow the game to run under ALL VERSIONS of Windows 11, 10, 8, 7, Vista and XP, both 32 and 64 bit.
INSTALLATION
One step: Insert my CD and the game will automatically work on your computer. Done. Yes, it's that simple.
Want to play? Click the icon. Want the game off your computer? Click Uninstall. Zero hassle.
TECH SUPPORT
Rapid response technical support for three years is always an e-mail or phone call away.
In the extremely rare event I cannot get this title to work on your system I will take it back for a full refund. All I ask is minimal assistance from you during the troubleshooting process.
The Game
Lunicus feels a bit like Doom in parts, with your hero running around in a maze shooting at things and picking up better guns and ammo as he goes. You start out on the Moon base. Explore a bit first. You'll find the hangar, the briefing room, the telescope room and even the food and information console. Make sure you talk to everyone (represented by the little green dots on the base layout). To interact, click on it with the mouse. The aliens have taken over many American cities, but you'll only be fighting in three: Los Angeles, Paris and Moscow. Each has a slightly different layout, which you can see beforehand at the information kiosk at Lunicus base. It also gives a layout of the station.
There are also terminals in the telescope room and the greenhouse. These terminals can be used to repair parts of the system if they are broken. The telescope room terminal also shows some extremely nice images of the outer planets that look as if they were digitized photographs.
The main part of the game, however, happens down on earth. When you get sent to attack a city, get your suit, guns and ammo from the lockers and get ready to blast some drones! These machines will track you down and eat you up alive if you let them, so you have to be able to run and shoot at the same time. You can choose to attack with bullets, shells or rockets, and there are enough of the many drones to keep you on your toes, especially the flying ones which move very fast and which you will need some luck to take out.
You'll need to play with one hand on the arrow keys to move and one hand on the mouse to aim and fire. Along the way you'll find additional ammo to replace the stuff you're going to be using almost constantly.
This game has a lot of shooting, but it's an adventure as well. Graphically, the people are a little crude in the general view, but the close-up images are very nice and show real character. It's not quite as well-realized as Doom, but you'll spend at least as much time playing it. It almost makes you want to shout "Aliens go home!" at times.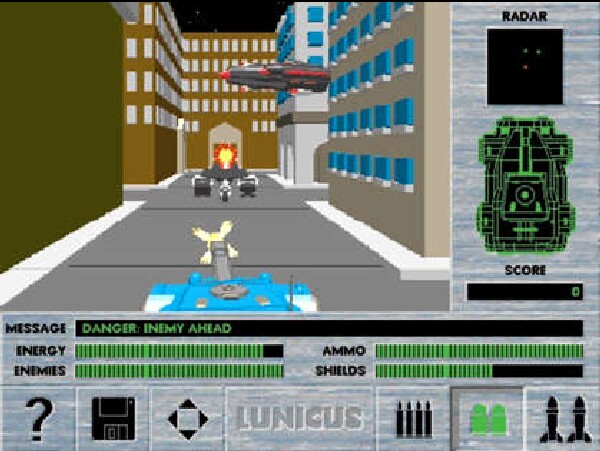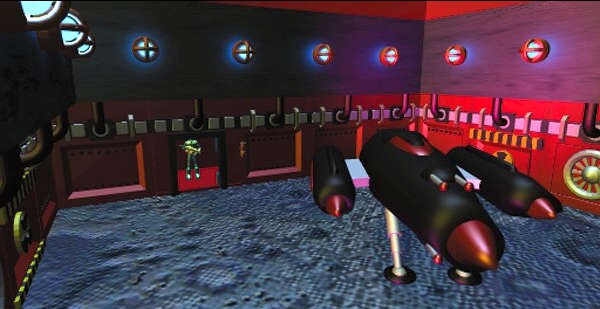 ---
Share this Product