---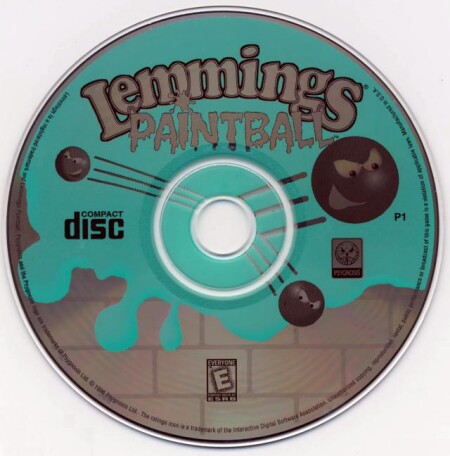 Actual Game
Lemmings Paintball
Lemmings 95
1-Click Install
Windows 11, 10, 8, 7, Vista, XP
(Psygnosis 1995)
MY PROMISE
My games are genuine, install in one step, look, sound and play in Windows 11, 10, 8, 7, Vista and XP like they did in the old days, or your money back. This is my unconditional guarantee for three years.
WHAT IS INCLUDED
This listing includes the original game CD. An on-screen printable manual is also included. The box is pictured for reference and is not included.
I will also provide a compatibility CD that will allow the game to run under ALL VERSIONS of Windows 11, 10, 8, 7, Vista and XP, both 32 and 64 bit.
INSTALLATION
One step: Insert my CD and the game will automatically work on your computer. Done. Yes, it's that simple.
Want to play? Click the icon. Want the game off your computer? Click Uninstall. Zero hassle.
TECH SUPPORT
Rapid response technical support for three years is always an e-mail or phone call away.
In the extremely rare event I cannot get this title to work on your system I will take it back for a full refund. All I ask is minimal assistance from you during the troubleshooting process.
The Games

Lemmings Paintball
Long ago, when the original Lemmings entered the computer gaming circuit, game enthusiasts were enthralled by a new morbid, yet somehow cute game. Lemmings - where the object was to guide a relentlessly marching troop of otherwise suicidal creatures to safety - was an addicting title that actually required the player to exercise mind-racking ingenuity on the fly. Many sequels to this original title have since been released by Psygnosis which expanded upon the linear puzzles found in previous Lemmings titles by adding a new dimension to the action. Lemmings Paintball takes quite a different approach to our favorite self-abusive creatures.
Unlike previous Lemmings scenarios, the levels in Paintball are rendered in three-quarter perspective. You begin with anywhere from one to four Lemmings, controlled separately or as a group (a la Syndicate). Armed with paintball guns, these guys have to wander through each level, be-splattering any enemies who cross their paths, their goal being to capture one or more flags that lie in some area of the map. Tricks and traps such as collapsing floors, paint-mines, and lava pits befall the pint-sized adventurers in their travels. You must carefully utilize elevators, keys, and balloons to overcome these obstacles, and in some instances, one of your lemmings may have to activate a lever to free his lemming comrades who are trapped elsewhere in the level.
Lemmings for Windows 95
Lemmings 95 is in fact a re-release of the first two Lemmings games for Windows 95 in the purpose of making the game available for new players and enter the modern era of video gaming. The Windows 95 version has improved the game in visuals and sound effects. The games themselves are identical to the original DOS versions. A quick briefing - Lemmings is a very cute game in which you guide a bunch of mindless wandering Lemmings to safety of the end of the level, and making sure the little folks don't die wandering, and you do this by assigning tasks to them such as digger and etc., thus making a safe passage from them. The game became internationally famous in an instant and there are tons of Lemmings sequels and spinoffs to this day.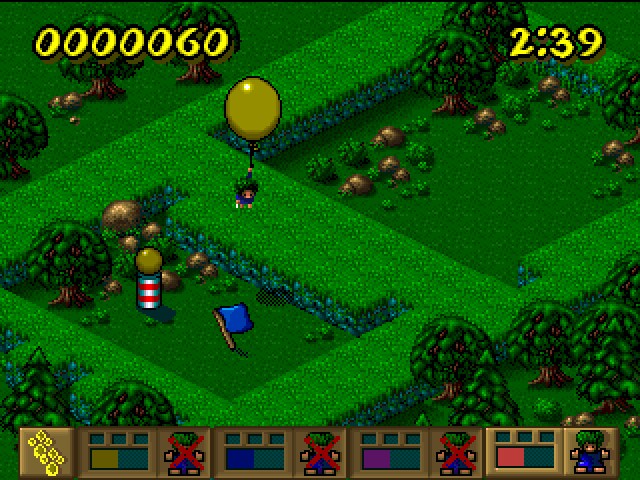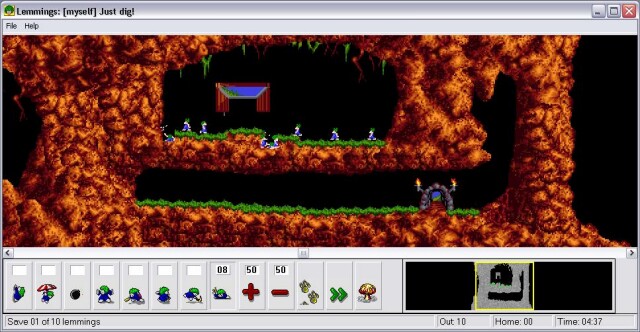 ---
Share this Product