---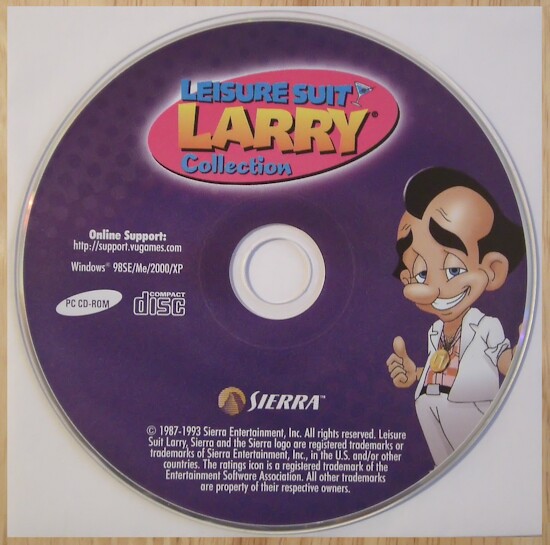 Actual Game
Leisure Suit Larry 1 (1987 Release)
Leisure Suit Larry 1 (1991 Release)
Leisure Suit Larry 2
Leisure Suit Larry 3
Leisure Suit Larry 5
Leisure Suit Larry 6 (CD-ROM Talkie)
1-Click Install
Windows 11, 10, 8, 7, Vista, XP
(Sierra 1997)
MY PROMISE
My games are genuine, install in one step, look, sound and play in Windows 11, 10, 8, 7, Vista and XP like they did in the old days, or your money back. This is my unconditional guarantee for three years.
WHAT IS INCLUDED
This listing includes the original game CD. On-screen printable manuals are also included. The box is pictured for reference and is not included.
I will also provide a compatibility CD that will allow the games to run under ALL VERSIONS of Windows 11, 10, 8, 7, Vista and XP, both 32 and 64 bit.
INSTALLATION
One step: Insert my CD and the games will automatically work on your computer. Done. Yes, it's that simple.
Want to play? Click the icon. Want the games off your computer? Click Uninstall. Zero hassle.
TECH SUPPORT
Rapid response technical support for three years is always an e-mail or phone call away.
In the extremely rare event I cannot get this title to work on your system I will take it back for a full refund. All I ask is minimal assistance from you during the troubleshooting process.
The Game
In the late 1980s, graphical adventure games were in vogue. Classic series such as King's Quest and Monkey Island had earned their places in video game history. It was during this period of time that Leisure Suit Larry made its debut. Game designer Al Lowe (a musician and a former school teacher) established an iconic status for himself among gamers when he created a new subgenre of computer games. He did this by successfully combining comedy, sex, and gaming into an adventure game unlike any that had ever been done before. In his creation, the male libido is symbolized by a polyester leisure suit. The series puts you in the role of Larry Laffer—a leisure suit wearing nerd who is trying to find love.
At first, the series was thought to be a marketing failure, but sales of the early titles grew steadily until the franchise was declared to be a major commercial hit. Despite this early success, the ongoing negative publicity the series had garnered as being among the raunchiest video games on the market had gradually caused most gamers' interests in the series to wane, so that Lowe and his design team had initially decided to close the saga at the end of the unplanned trilogy. However, in an unexpected turn of fate, the popularity of Leisure Suit Larry skyrocketed again after the release of Larry 5 that the company decided to keep the series going strong.
These games that were to many of us the first adventures ever. It is really hard for me to say which one is the best. They all serve their purpose: to entertain. Larry is entertainment, Larry is fun, and Larry is comedy. Pure adventure gameplay is always there, from early "try-and-die" titles typical for Sierra, to the majestic "Larry 6" with its complex, perfectly designed puzzle system. Both styles work for me, but more importantly - the jokes work in every game. Probably because Larry himself is such a lovable character, and because nothing refreshes humor better than light erotic content. Trying to seduce women, failing, trying again - nothing is more fun for a gamer (I mean while playing those games, on computer screen. In real life it's not fun). Solving tricky puzzles, trying to figure out what the girl likes, reading funny jokes (mostly about Larry himself), while enjoying the excellent comedy writing - this is what playing Larry is all about. At any time, in any place, if you are tired of playing "serious" games and want to make a break - Larry is there to give you just what you have been waiting for.
Lounge Lizards - the first game is a real classic, it has so much of typical Larry goodness, simple, yet elegant puzzles, great locations (the game takes place in a city called Lost Wages, with such areas as casino, bar, disco, etc.). The remake adds to this truly amazing graphics and a fantastic soundtrack (check outt the taxi tune!).
Looking for Love - this is my personal favorite, the most dynamic and dramatic of all Larry games, with an unusual plot (an evil doctor and KGB agents hunting for Larry), a true Indiana Jones-like ambience (you constantly change locations, from Los Angeles to jungle), and a gameplay with more sudden deaths than puzzles. This one is really something special.
Passionate Patti - that was supposed to be the final game of the series. The game is the most romantic of all, with a story that is mainly based on love. You also get to control Patti here.
Undercover Work - the first VGA Larry boasts fantastic graphics and a light, death-less gameplay. The plot revolves around conspiracies and undercover agents, and you constantly switch from Patti to Larry.
Shape Up - this Larry emphasizes puzzles and sexy atmosphere over the plot. It is also the first Larry (followed by Love for Sail) to have only one location.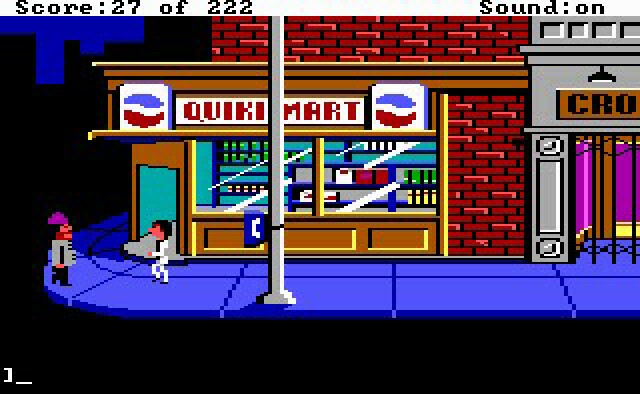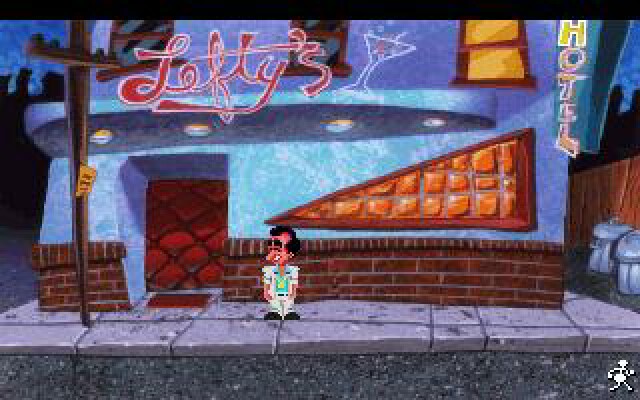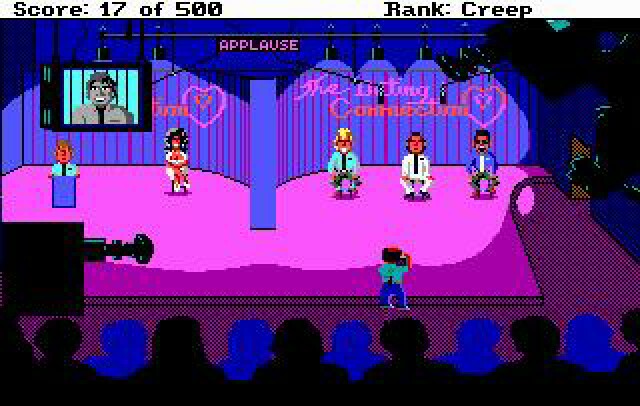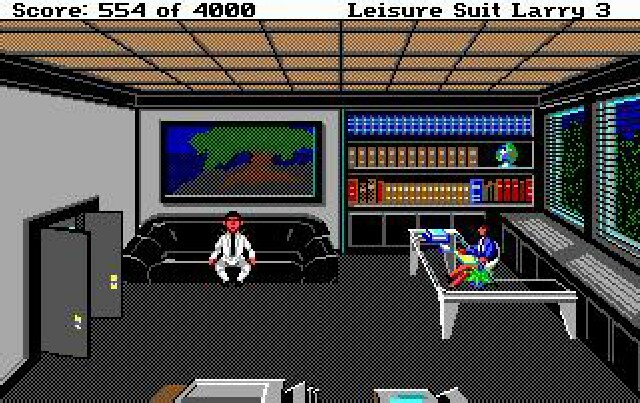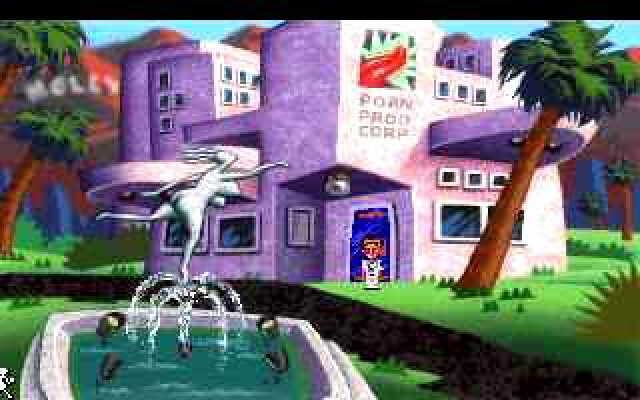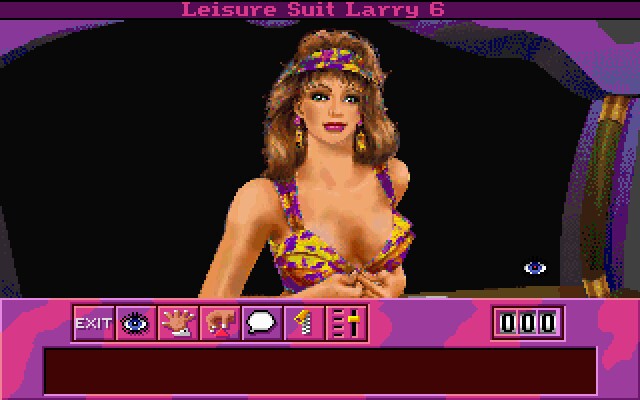 ---
Share this Product