---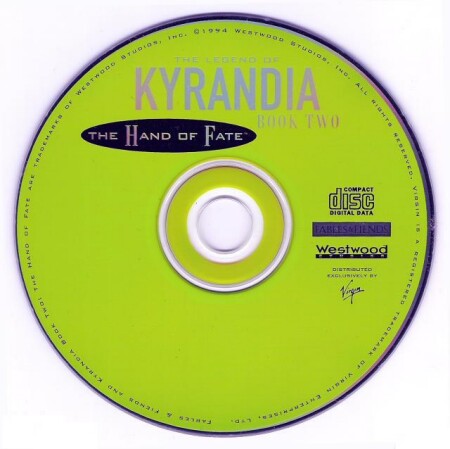 Actual Game
The Legend of
Kyrandia Book 1
The Hand of Fate
1-Click Install
Windows 11, 10, 8, 7, Vista, XP
(Westwood 1993)
MY PROMISE
My games are genuine, install in one step, look, sound and play in Windows 11, 10, 8, 7, Vista and XP like they did in the old days, or your money back. This is my unconditional guarantee for three years.
WHAT IS INCLUDED
This listing includes the original game CD. An on-screen printable manual is also included. The box is pictured for reference and is not included.
I will also provide a compatibility CD that will allow the game to run under ALL VERSIONS of Windows 11, 10, 8, 7, Vista and XP, both 32 and 64 bit.
INSTALLATION
One step: Insert my CD and the game will automatically work on your computer. Done. Yes, it's that simple.
Want to play? Click the icon. Want the game off your computer? Click Uninstall. Zero hassle.
TECH SUPPORT
Rapid response technical support for three years is always an e-mail or phone call away.
In the extremely rare event I cannot get this title to work on your system I will take it back for a full refund. All I ask is minimal assistance from you during the troubleshooting process.
The Game
This book features a stronger story and a few more difficult puzzles than its predecessor. One notable highlight is the fact that you play a woman.
The graphics command the distinctive style as other Westwood games of the time, such as Lands of Lore, and are the product of wise use of color shading combined with skillful artistry. The result is scenes that are highly detailed, yet soft, as though viewed through gauze. The Trulight system allowed for light to fall on and off of Zanthia as she moves through each scene. Thankfully, there is lots of animation throughout the game, showcasing how well Trulight illuminates the scenes cinematically. A superb job.
The mystical world of Kyrandia has been afflicted by a horrible curse. Slowly, feature by feature, the land is disappearing. The highest (and most magical) minds in the land are stumped, until Marko the largely unwanted and his new valet appear. It seems his valet (a mansized, gloved hand) is an expert in these matters; it explains that a simple quest should break the curse. Someone must travel to the center of the world and return with an Anchor Stone. It chooses for this task the youngest of the assembled Mystics, a startled young alchemist named Zanthia.
Zanthia travels to many different places in this book: A swamp, a volcanic island, the fiery center of Kyrandia, and the heavens of her world, among other places. An amusing feature is that in each new location she snaps her fingers and changes her outfit to suit her surroundings. Zanthia is self-effacing and, unlike Brandon, doesn't whine. Here and there she magically contacts Fawn, her house-sitter, to check on the home front. Originally, you're told to find a special anchor stone that will make things right, but when you reach it, the plot takes a hairpin turn that sends you on a different quest. Also, clicking on Zanthia makes her talk to herself, and this often helped me decide what to do next. These traits are cute and entertaining.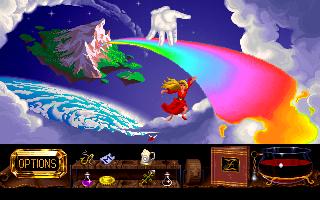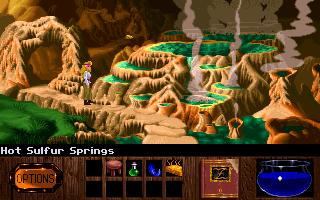 ---
Share this Product