---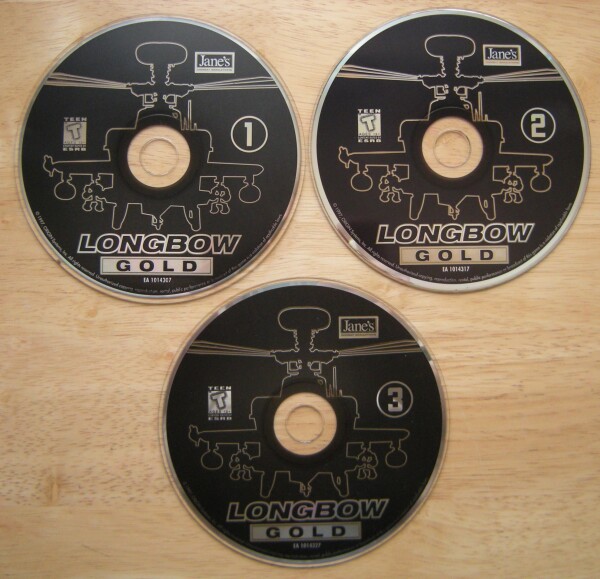 Actual Game
Jane's AH-64D
Longbow Gold
with Flash Point
Korea Add-On
1-Click Install
Windows 11, 10, 8, 7, Vista, XP
(Electronic Arts 1997)
MY PROMISE
My games are genuine, install in one step, look, sound and play in Windows 11, 10, 8, 7, Vista and XP like they did in the old days, or your money back. This is my unconditional guarantee for three years.
WHAT IS INCLUDED
This listing includes the original game CD. An on-screen printable manual is also included. The box is pictured for reference and is not included.
I will also provide a compatibility CD that will allow the game to run under ALL VERSIONS of Windows 11, 10, 8, 7, Vista and XP, both 32 and 64 bit.
INSTALLATION
One step: Insert my CD and the game will automatically work on your computer. Done. Yes, it's that simple.
Want to play? Click the icon. Want the game off your computer? Click Uninstall. Zero hassle.
TECH SUPPORT
Rapid response technical support for three years is always an e-mail or phone call away.
In the extremely rare event I cannot get this title to work on your system I will take it back for a full refund. All I ask is minimal assistance from you during the troubleshooting process.
The Game
On January 16th 1991, four US ARMY AH-64A helicopters went into Iraq to take out key early warning radar sites, to pave the way for the coalition airstrikes to come. This marked the end of Operation Desert Shield and the beginning of Operation Desert Storm. In 1989, AH-64A helicopters took out APCs in Panama in what was the beginning of Operation Just Cause. As a US Army promotional film dictates, Apache "rules the night."
The enhancements of the Flash Point add-on are simply astounding. The CP/G position was added, along with the option of a full screen FLIR display in white-hot or black-hot mode and other new avionics. Sound effects were enhanced for every object in the battlefield, including new background sounds and radio chatter. New wingman commands were added which GREATLY expanded flexibility and control.
Threat intelligence was likewise enhanced, and objects were given simple mission goals: move from here to there, attack these units, etc. In fact, the increased dynamism in the sim was quite amazing. Objects destroyed in one mission remained dead in the next, and one felt like one had entered a dynamic campaign environment (see my interview with Andy Hollis for info on this "semi-dynamic" approach...) The usual attention to detail among Hollis and crowd was full blown with the Flash Point add-on, and one could tell that this was a sim-lovers piece of work.
Other little details abounded. One could shut down engines individually, use a fire extinguisher once, and set the repeat rate of the chain gun. Damage modelling is enhanced and more variable, including about 15 system failures, including RWR, PNVS, Laser Spot Tracker/Designator and more, including audible warnings followed by the failures themselves. Even the flight model was enhanced. Need I say more? Oh.. one more thing, the terrain detail in the Korean campaign was simply awesome. For the first time one felt that one was flying in an environment perfectly designed for this amazing machine. The enhanced terrain is really great.
Longbow Gold includes both campaigns: Korea and the Baltics. There are also individual historic missions to fly in Iraq and Panama. Wanna try your luck in Desert Storm? Go for it. Operation Just Cause has your interest? No problem. This GOLD collection even allows you to play any campaign mission of your choice. "Instant Action" remains at the ready if you like your missions unpredictable and random.
The tutorial system that simply MADE HISTORY is included in full, and with this GOLD version there are two new tutorials added. One discusses all of the new upgrades that were added to the original sim by Flash Point, and the other is a free-flight mission where you learn the fine points of auto-rotation.
What, you never heard about the incredible tutorial system? Son, you gotta see it to believe it. These interactive tutorials are AMAZING, complete with an actual instructor from Fort Hood in the rear seat. Janes broke new ground here, and Novalogic made a few small steps in the same direction in Comanche 3.
As in the original releases you can customize to your hearts content. Enemy ability, flight model, etc. are all selectable. The additional Flash Point options are all here including "realistic TADS and FCR operation" etc. These options not only add realism and flexibility, they add awesome depth of gameplay to the best simulation of 1996.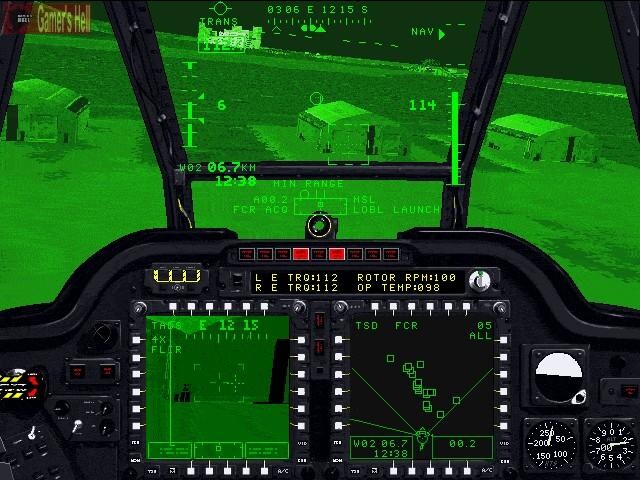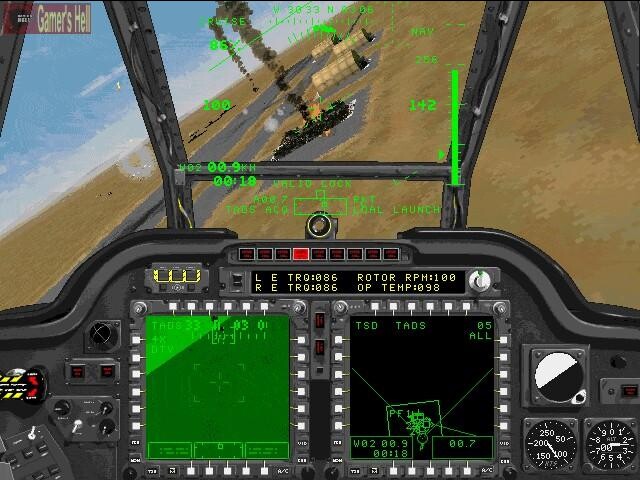 ---
Share this Product