---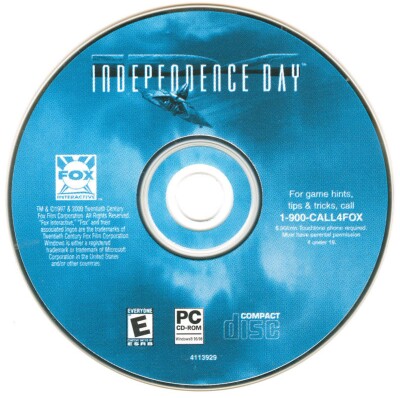 Actual Game
Independence Day
1-Click Install
Windows 11, 10, 8, 7, Vista, XP
(Fox 1997)
MY PROMISE
My games are genuine, install in one step, look, sound and play in Windows 11, 10, 8, 7, Vista and XP like they did in the old days, or your money back. This is my unconditional guarantee for three years.
WHAT IS INCLUDED
This listing includes the original game CD. The box is pictured for reference and is not included. I do not have a manual for the game.
I will also provide a compatibility CD that will allow the game to run under ALL VERSIONS of Windows 11, 10, 8, 7, Vista and XP, both 32 and 64 bit. Note that multiplayer mode cannot work. Also joysticks are supported but gamepads (X-Box type controllers) are not.
INSTALLATION
One step: Insert my CD and the game will automatically work on your computer. Done. Yes, it's that simple.
Want to play? Click the icon. Want the game off your computer? Click Uninstall. Zero hassle.
TECH SUPPORT
Rapid response technical support for three years is always an e-mail or phone call away.
In the extremely rare event I cannot get this title to work on your system I will take it back for a full refund. All I ask is minimal assistance from you during the troubleshooting process.
The Game
Independence Day is a 3D combat flight simulator comprising 13 missions with time limits; failure to complete a mission in the allotted time results in failure. Once the main objective is completed, the timer drops down to 45 seconds to take out the primary weapon. If the timer goes to 0, the primary weapon destroys the level. The game also features portals that transport the player to another area by flying through them; these sub-levels have their own separate objectives that must be completed before the player can return to the main level.
At the start of each level the player has the ability to choose which aircraft they wish to fly (the player also has Steve Hiller acting as a wingman that will fly the same type of plane as him). The player starts the game with the F/A-18 Hornet, and additional planes are unlocked mid-level by flying through an icon representing them. These planes are then available to fly the next time the player starts a level.
The first 10 levels have at least one plane each, or two if that level has a sublevel as every one also has one plane. Unlockable planes include the A-10 Warthog, Eurofighter Typhoon, F-15 Eagle, F/A-22 Raptor, Northrop YF-23, F-117 Nighthawk, Grumman X-29, and the Sukhoi Su-27. Each plane has its own unique characteristics as measured by speed, agility, durability, and stealth; the last determines how much enemy fire the player attracts. If the player is shot down, whichever plane they were flying is lost and no longer available. If the player runs out of planes, the game is over.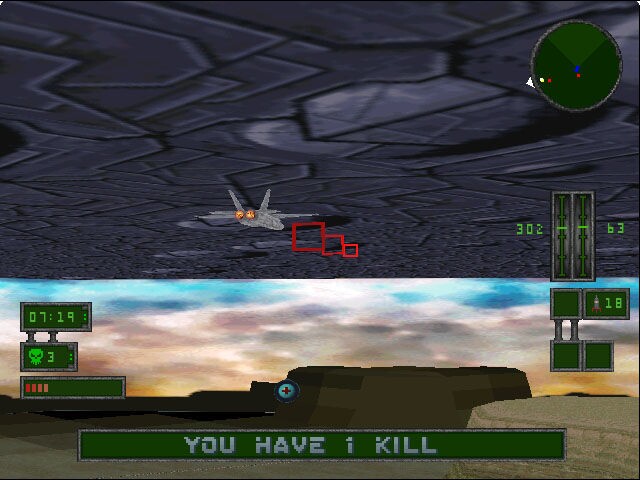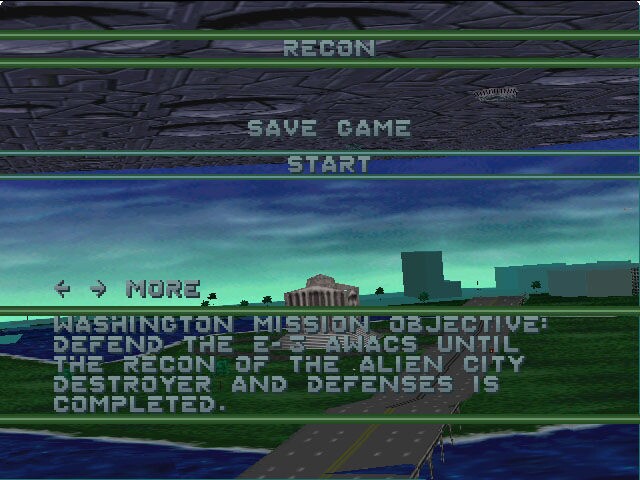 ---
Share this Product