---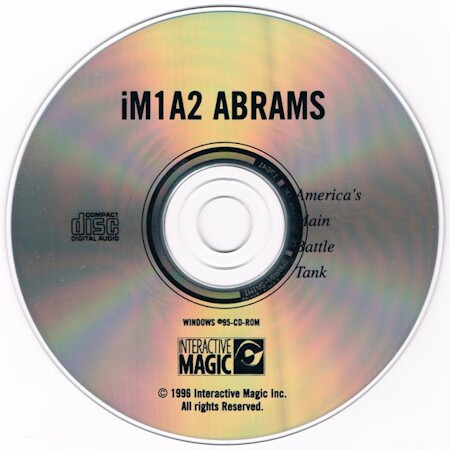 Actual Game
iM1A2 Abrams
1-Click Install
Windows 11, 10, 8, 7, Vista, XP
(Interactive Magic 1997)
MY PROMISE
My games are genuine, install in one step, look, sound and play in Windows 11, 10, 8, 7, Vista and XP like they did in the old days, or your money back. This is my unconditional guarantee for three years.
WHAT IS INCLUDED
This listing includes the original game CD. An on-screen printable manual is also included. The box is pictured for reference and is not included.
I will also provide a compatibility CD that will allow the game to run under ALL VERSIONS of Windows 11, 10, 8, 7, Vista and XP, both 32 and 64 bit. Note that network play no longer functions.
INSTALLATION
One step: Insert my CD and the game will automatically work on your computer. Done. Yes, it's that simple.
Want to play? Click the icon. Want the game off your computer? Click Uninstall. Zero hassle.
TECH SUPPORT
Rapid response technical support for three years is always an e-mail or phone call away.
In the extremely rare event I cannot get this title to work on your system I will take it back for a full refund. All I ask is minimal assistance from you during the troubleshooting process.
The Game
iM1A2 places you in direct command of four American M1 battle tanks. As the platoon leader, you can either direct the action from the relative safety of the map view, or you can hop in and take direct control of any tank within your platoon. Once inside a tank, you can act as driver, commander, or gunner at any time, while the computer automatically controls the other positions. Be warned, however, that since each member of the crew has his own realistic crew station, successfully commanding your vehicle in combat requires that you master four very different battle stations (and be able to switch among them on the fly). True simulation aficionados will undoubtedly delight in this complexity.
Once you have mastered the fine art of driving and firing an individual battle tank, it is time to test your skill at coordinating an entire company in combat. To this end, iM1A2 provides an overhead map from which you can issue orders to not only your own tank platoon, but also multiple support units. These support units can include various forms of artillery, mechanized infantry, air defense units, and attack aircraft. Although you cannot assume direct control of these units, you can assign waypoints and issue basic orders such as "advance," "retreat," and "attack target." Since each of these support units share the same strengths and weakness as their real world counterparts, learning how to effectively deploy each (and bring them back in one piece) is the key to winning a campaign.
In all, iM1A2's complexity and realism will certainly appeal to simulation fans, while the intense real-time strategy should endear it to the hearts of strategic wargamers.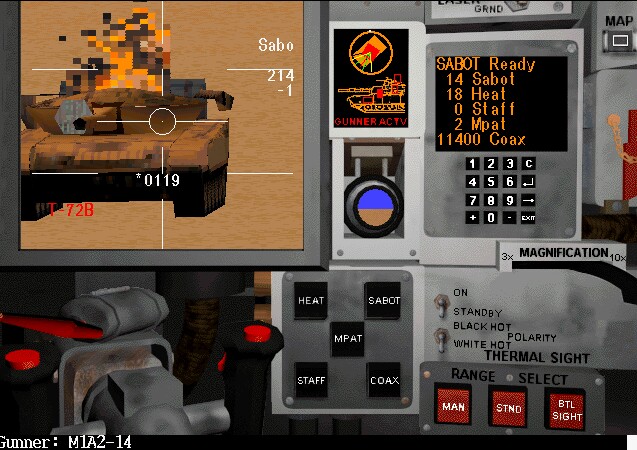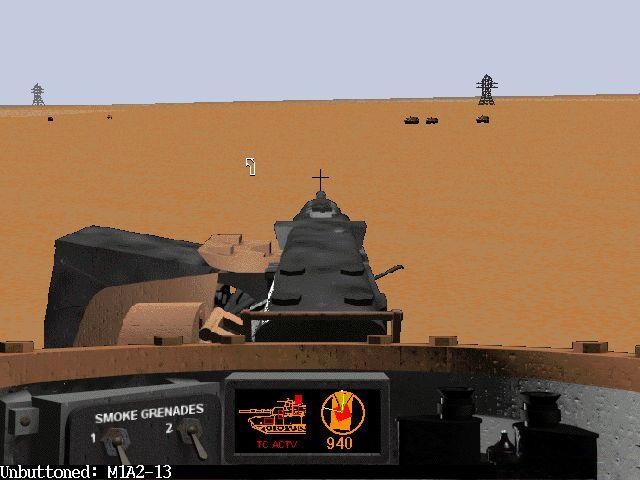 ---
Share this Product