---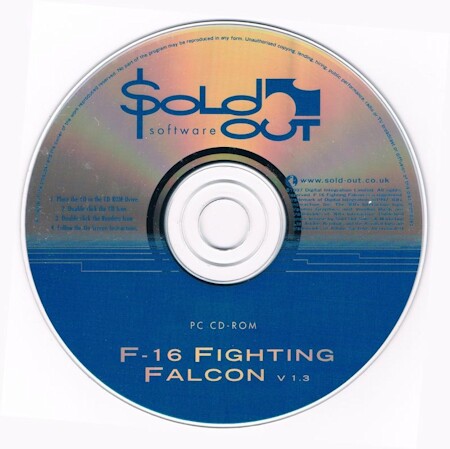 Actual Game
iF-16 Fighting Falcon
1-Click Install
Windows 11, 10, 8, 7, Vista, XP
(Interactive Magic 1997)
MY PROMISE
My games are genuine, install in one step, look, sound and play in Windows 11, 10, 8, 7, Vista and XP like they did in the old days, or your money back. This is my unconditional guarantee for three years.
WHAT IS INCLUDED
This listing includes the original game CD. An on-screen printable manual is also included. The box is pictured for reference and is not included.
I will also provide a compatibility CD that will allow the game to run under ALL VERSIONS of Windows 11, 10, 8, 7, Vista and XP, both 32 and 64 bit.
INSTALLATION
One step: Insert my CD and the game will automatically work on your computer. Done. Yes, it's that simple.
Want to play? Click the icon. Want the game off your computer? Click Uninstall. Zero hassle.
TECH SUPPORT
Rapid response technical support for three years is always an e-mail or phone call away.
In the extremely rare event I cannot get this title to work on your system I will take it back for a full refund. All I ask is minimal assistance from you during the troubleshooting process.
The Game
iF-16 was the follow-up combat sim to Interactive Magic's iF-22. This time the development work was done by Digital Integration, then known for their Apache and HIND simulations. The F-16 is a single engine, highly maneuverable fighter jet equipped with the most modern advancements and weapons available at the time.
Graphically, the game is a fair representative of mid 90s sims. The 3D modelling of the terrain looks great, and the detail of the ground itself a little less so. Even at low altitude, the ground never pixellates, always looking smooth, even though there is a certain lack of detail. Sound effects and music are quite good, adequate to represent the actions taking place within the game, and of course you may selectively turn off any that you do not wish to hear.
Gameplay itself is composed of single missions or campaigns in Korea, Cyprus, or Israel. There are a number of extensive training excercises that are extremely well done. The training grounds themselves include areas where you are allowed to test your weapons and get a general feel for the plane.
After the intensive training, you may choose to fly a mission or begin a campaign. You will make use of your flight knowledge as well as your wingmen in these intense and frantic battles. The strength of the F-16 lies in it's ability to dogfight, and the scenarios within the game do focus on this strength. You will find youself in the midst of some heated battles where the energy is high. The flight model seems to require a special touch, of course I have never flown a real F-16. The jet is not only extremely maneuverable, I found it to be highly touchy. Moving the stick left or right requires an unusually light touch, since the jet can roll on the slightest whim. Rudders hardly seem to make a difference in the air. This does take some time to get used to, and makes for a challenging flight model.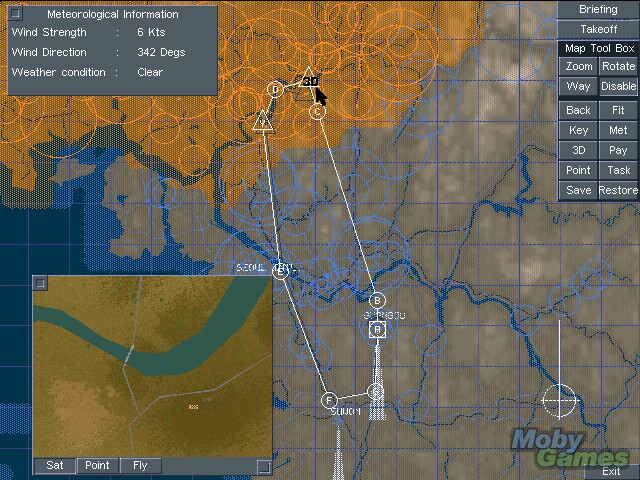 ---
Share this Product