---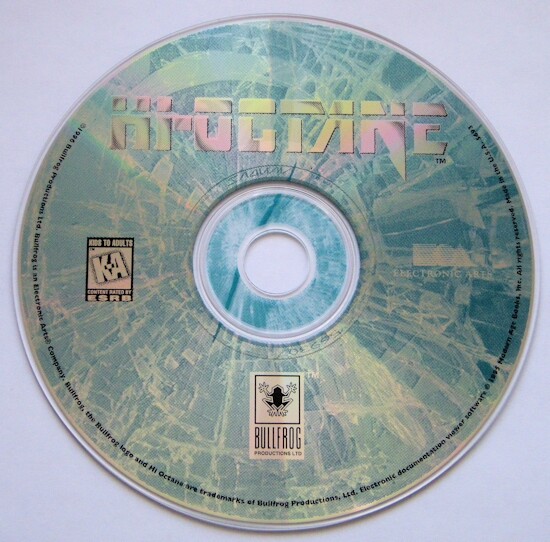 Actual Game
Hi-Octane
1-Click Install
Windows 11, 10, 8, 7, Vista, XP
(Bullfrog 1995)
MY PROMISE
My games are genuine, install in one step, look, sound and play in Windows 11, 10, 8, 7, Vista and XP like they did in the old days, or your money back. This is my unconditional guarantee for three years.
WHAT IS INCLUDED
This listing includes the original game CD. An on-screen printable manual is also included. The box is pictured for reference and is not included.
I will also provide a compatibility CD that will allow the game to run under ALL VERSIONS of Windows 11, 10, 8, 7, Vista and XP, both 32 and 64 bit.
INSTALLATION
One step: Insert my CD and the game will automatically work on your computer. Done. Yes, it's that simple.
Want to play? Click the icon. Want the game off your computer? Click Uninstall. Zero hassle.
TECH SUPPORT
Rapid response technical support for three years is always an e-mail or phone call away.
In the extremely rare event I cannot get this title to work on your system I will take it back for a full refund. All I ask is minimal assistance from you during the troubleshooting process.
The Game
Gameplay takes a straightforward approach, with the directional keys controlling the steering and throttle, and three keys to fire the minigun, missiles or charge the booster. While the minigun has unlimited ammo, both fuel, armour and missiles must be replenished by passing through some marked areas or picking up powerups in the track or by left destroyed opponents. While the vehicles float on the track they are still influenced by the ground material: they slow down on dirt and even more on water. Each track has a number of shortcuts or alternate routes that offer powerups, and some tracks feature gates and ramps that open or close randomly.
The game includes 9 tracks and several game modes such as single race mode (with option to change the number of laps), a Championship mode, Split Screen, Clone Race (beating the ghost of the best race time), Death Match (Where instead of finishing first what matters is finish alive and with the most kills) and Hot Seat, where up to eight players can compete in the same race by taking turns, with the computer taking control of the players' vehicles waiting for their turn. There are six hover cars to choose from: the fast Flexiwing and Outrider, the balanced KD-1 Speeder and Vampyr and the slow but armed to the teeth Berserker and Jugga. In addition to the natural capacity of each, their Minigun, Missle and Booster capacities can be upgraded by picking up powerups during the race. There are Eight teams to choose from, which change the colour of the vehicle: Mad Medicine (white), Bullfrog (aqua green), Storm Riders (purple), Fire Phreaks (orange), DethFest (blue), Foo Fighters (yellow), Gorehounds (red) and Assassins Anonymous (black).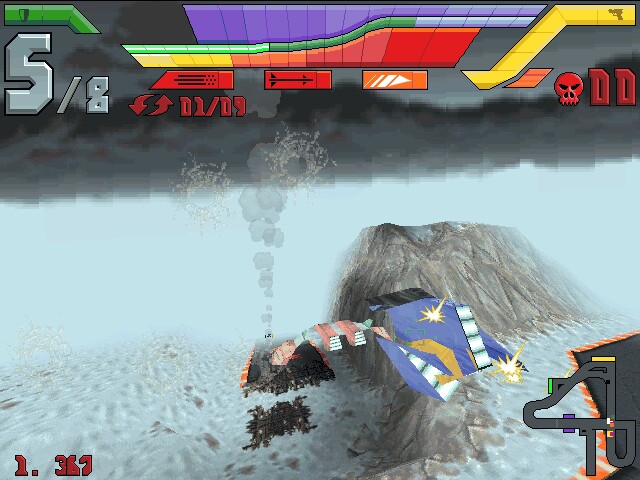 ---
Share this Product