---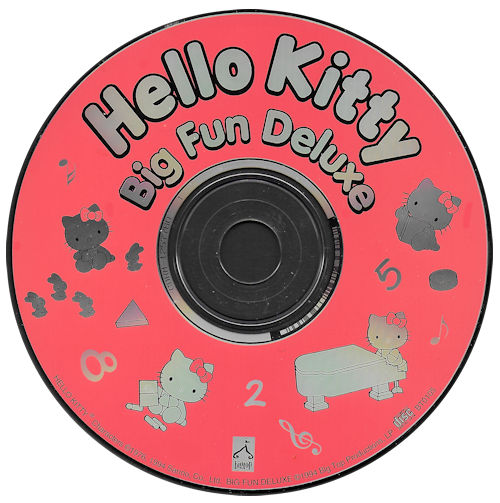 Actual Game 
Hello Kitty Big Fun Deluxe
1-Click Install
Windows 11, 10, 8, 7, Vista, XP
(Big Top 1994)
MY PROMISE
My games are genuine, install in one step, look, sound and play in Windows 11, 10, 8, 7, Vista and XP like they did in the old days, or your money back. This is my unconditional guarantee for three years.
WHAT IS INCLUDED
This listing includes the original game CD. An on-screen printable manual is also included. The box is pictured for reference and is not included.
I will also provide a compatibility CD that will allow the game to run under ALL VERSIONS of Windows 11, 10, 8, 7, Vista and XP, both 32 and 64 bit. Note that printing no longer functions.
INSTALLATION
One step: Insert my CD and the game will automatically work on your computer. Done. Yes, it's that simple.
Want to play? Click the icon. Want the game off your computer? Click Uninstall. Zero hassle.
TECH SUPPORT
Rapid response technical support for three years is always an e-mail or phone call away.
In the extremely rare event I cannot get this title to work on your system I will take it back for a full refund. All I ask is minimal assistance from you during the troubleshooting process.
The Game
Hello Kitty Big Fun Deluxe is a simple point-and-click activity center. There are five games: Big Fun Piano, Big Fun Art, Big Fun Shapes, Big Fun Numbers, and Big Fun Storymaking. Most people will probably remember the Storymaking and Art games, since they contain the most memorable things you can do. In Storymaking you choose between two modes: Stew-Making and Fill-in-the-Blank Adventure.
The number-one reason to play this game is making stew, with a combination of vegetables, meats, and cutlery of your choosing. You can choose to have a stew base of garlic, garlic, garlic, and more garlic. Hello Kitty then brings the vegetables into the kitchen, and if you have changed your mind from three seconds ago and want to add eggplant, you can do so at this screen. You can also add napkins, forks, and plates into the stew. Realizing that no one can eat this much garlic-and-fork stew, Hello Kitty invites one of her friends over for dinner. Once your friend arrives, they are likely to exclaim, if you made garlic-and-fork stew, "It tastes awful!" However, if you were an aspiring chef as a child, you likely wowed your friends with an excellent stew. We, the children who would later close off the park entrance and release the Spinosaurus in Zoo Tycoon, were not so accommodating.
The number-two reason to play this game would be the slightly less sadistic fill-in-the-blank adventure, the other option in Storymaking. Proving that the developers realized that not everything in the game had to be educational, they added the option for Hello Kitty to ride a horse to several destinations, as well as the more conventional car or scooter. Hello Kitty can then take her transportation of choice to locations such as the shopping mall or carnival, where she can take photo booth selfies or stuff her face at the mall candy store. At the end of each Mad Lib story, Hello Kitty will be shown with a souvenir from her trip, like the snapshots from the carnival or a rock from the school geology lab.
The next notable activity is Big Fun Art. The narrator is absent, allowing the digital canvas to be a relaxing escape compared to the other activities. There are five template scenes and a blank canvas, with many black-and-white or color stamps to choose from.
The Big Fun Piano offers nursery rhymes via dog barks, sheep baas, and chicken clucks. Big Fun Numbers and Big Fun Shapes involve, well, counting numbers and making shapes.
All in all Hello Kitty Big Fun Deluxe is a fond stroll down memory lane.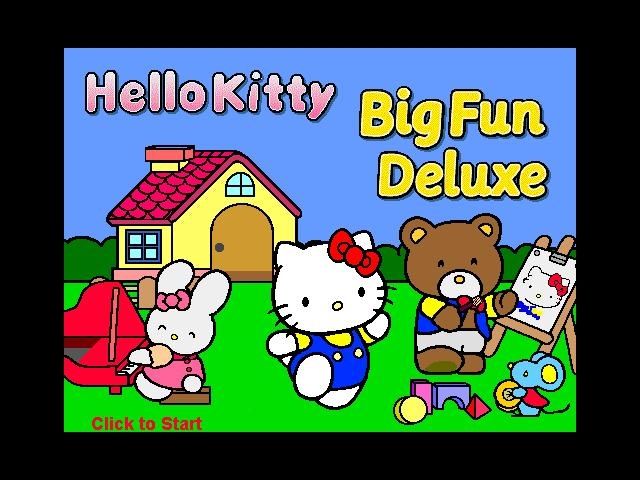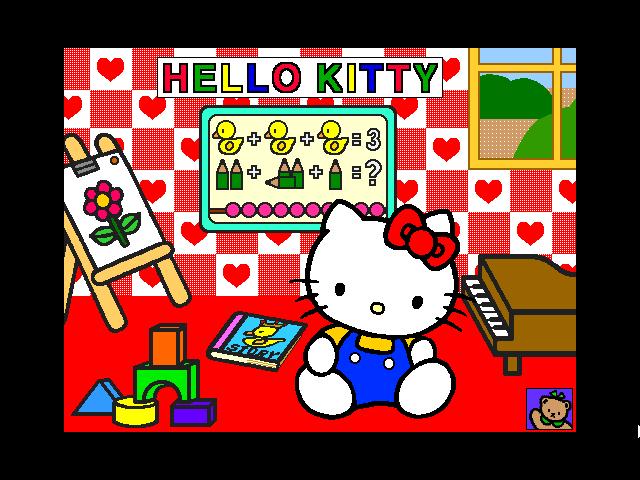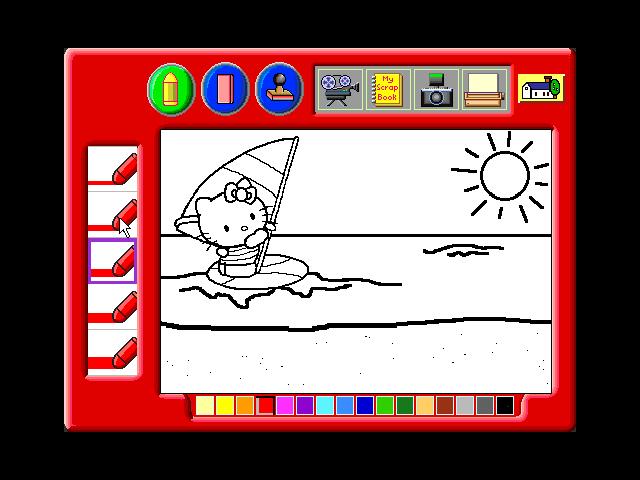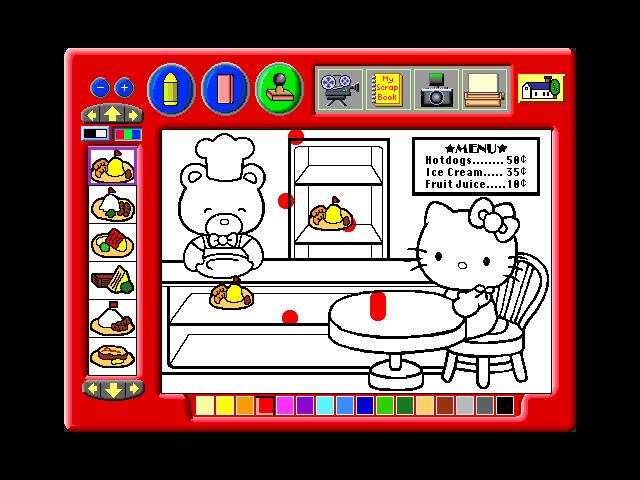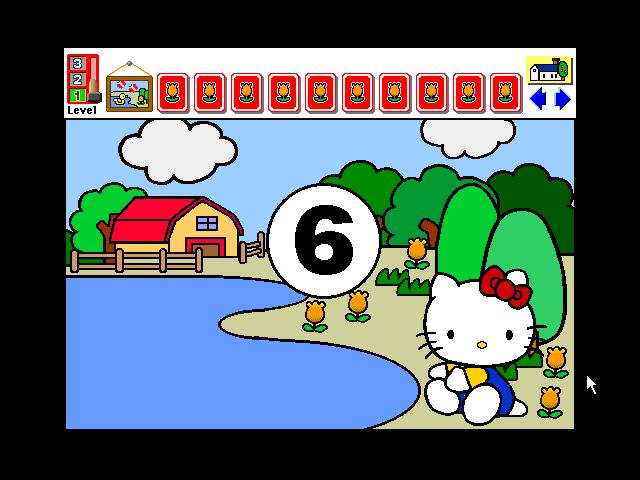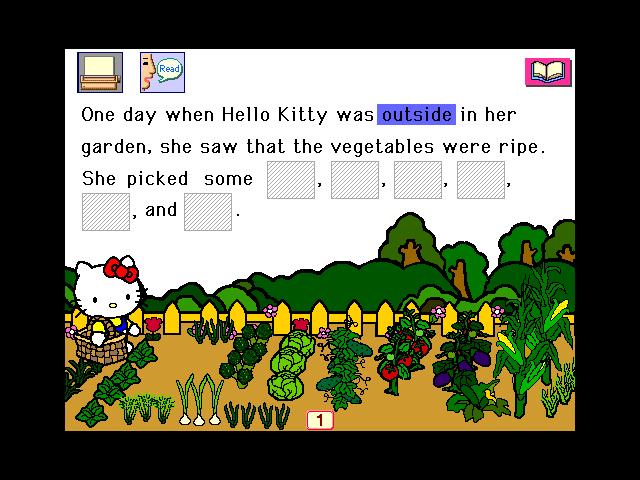 ---
Share this Product