---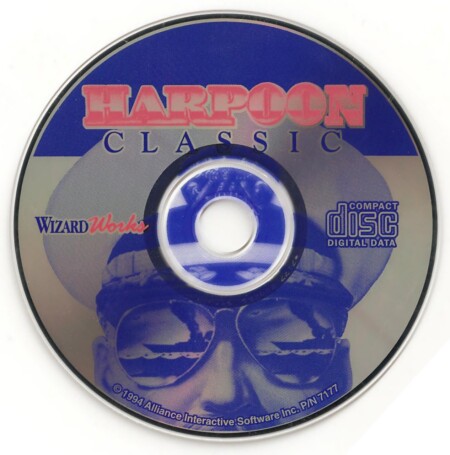 Actual Game
Harpoon I for Windows
With All Battlesets
and Scenario Editor
1-Click Install
Windows 11, 10, 8, 7, Vista, XP
(Three-Sixty 1994)
MY PROMISE
My games are genuine, install in one step, look, sound and play in Windows 11, 10, 8, 7, Vista and XP like they did in the old days, or your money back. This is my unconditional guarantee for three years.
WHAT IS INCLUDED
This listing includes the original game CD. An on-screen printable manual is also included. The box is pictured for reference and is not included.
I will also provide a compatibility CD that will allow the game to run under ALL VERSIONS of Windows 11, 10, 8, 7, Vista and XP, both 32 and 64 bit. This is the first Windows-native release of Harpoon 1, which is essentially the original DOS version with a cleaner interface, all battlesets plus 48 new scenarios, and the original scenario editor. In-flight refueling and weapons reloads for ships were removed from this version.
INSTALLATION
One step: Insert my CD and the game will automatically work on your computer. Done. Yes, it's that simple.
Want to play? Click the icon. Want the game off your computer? Click Uninstall. Zero hassle.
TECH SUPPORT
Rapid response technical support for three years is always an e-mail or phone call away.
In the extremely rare event I cannot get this title to work on your system I will take it back for a full refund. All I ask is minimal assistance from you during the troubleshooting process.
The Game
Based on Larry Bond's realistic tabletop wargame of the same name, Harpoon not only is faithful to Bond's game but adds many great features only possible on PC: comprehensive unit database, intuitive mouse-based interface, and outstanding scenarios, both historical and hypothetical. The level of detail, complexity, and nuances is staggering-- you will discover new gameplay subtleties every time you replay the game, for years to come. Not to mention learning a thing or two about classified information .
The game was very realistic compared with the other naval simulations of the time it was released. There were a great number of missions shipped with the original game and many additional battlesets were released later on. A scenario editor was also available. The larger battles were really complicated and it took hours or even days of intensive playing to beat them. Radar and sonar detections worked just like in the real life, weapons were not unrealistically accurate and larger ships took numerous hits to sink. Weapon reloads and aerial refueling were also available, as well as numerous weapon layouts for the aircraft. This was also one of the very few naval simulations which included the possibility of actually using nuclear weapons. It was very rewarding when after a long battle against an American carrier battle group one of the AS-4 Kitchens fired by a flight of Tu-22M Backfires at last got through the defenses, hit the carrier and obliterated it, as well as all other ships nearby.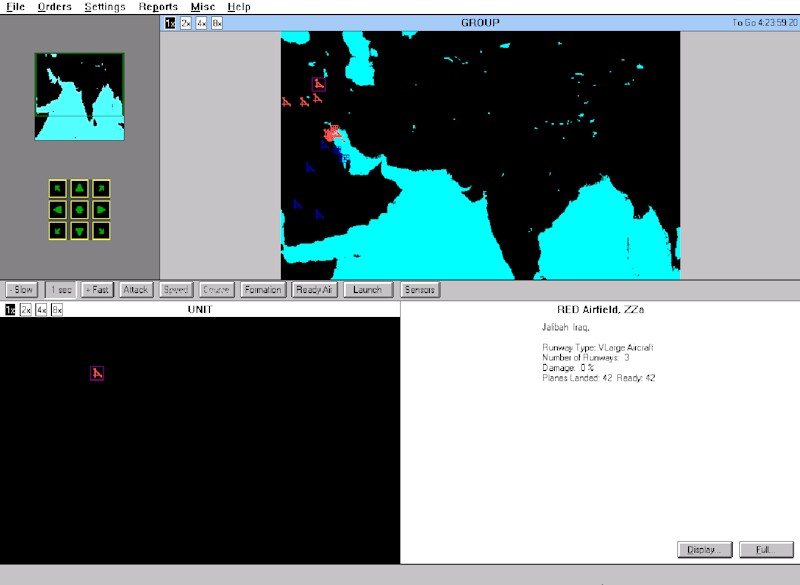 ---
Share this Product