---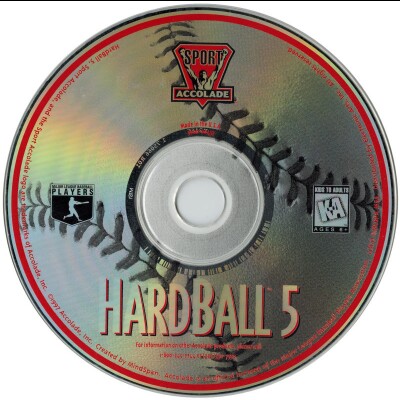 Actual Game 
Hardball 5
1-Click Install
Windows 11, 10, 8, 7, Vista, XP
(Accolade 1995)
MY PROMISE
My games are genuine, install in one step, look, sound and play in Windows 11, 10, 8, 7, Vista and XP like they did in the old days, or your money back. This is my unconditional guarantee for three years.
WHAT IS INCLUDED
This listing includes the original game CD. An on-screen printable manual is also included. The box is pictured for reference and is not included.
I will also provide a compatibility CD that will allow the game to run under ALL VERSIONS of Windows 11, 10, 8, 7, Vista and XP, both 32 and 64 bit. Note that modem and network play are not supported. Also, while joysticks are supported PS-4 style controllers are not.
INSTALLATION
One step: Insert my CD and the game will automatically work on your computer. Done. Yes, it's that simple.
Want to play? Click the icon. Want the game off your computer? Click Uninstall. Zero hassle.
TECH SUPPORT
Rapid response technical support for three years is always an e-mail or phone call away.
In the extremely rare event I cannot get this title to work on your system I will take it back for a full refund. All I ask is minimal assistance from you during the troubleshooting process.
The Game
HardBall 5 is mainly an update to HardBall 4, with the additions coming in the form of adjustable difficulty settings, sharper graphics, more comments by Al Michaels and improved league play, which comes with a full set of 1994 major leaguers, plus a bonus legends league.
The player interface is one of the game's strongest selling points. The game gives you control over almost every facet of the game's configuration, including team and lineup selection, difficulty settings, fielding and base running options, and batter or pitcher view. During a game, team managers (that's you) are allowed to warm up and substitute pitchers or bring in pinch hitters off the bench. Pitching and hitting also allow a variety of player interactions. When pitching, you get to select the pitch and then move it around for placement when it's thrown. As a batter, you must not only time your swing correctly, but you have to find the pitch as well (e.g. swing high if the pitch is high).
Fully represented in all their glory are the major league players (on player-card-type photos) and the major league ballparks themselves (with true-to-life dimensions, of course). Noticeably missing, however, are the MLB team logos and names; although you can play the New York team -- with your ace David Cone -- against Ken Griffey and the Seattle club, you will not see the Mariner or Yankee emblems represented. Most gamers will be able to overlook this "shortcoming" and enjoy the game's addictive action.
A complaint some people have about the game is that the players don't seem to act like "themselves." In real life, Felix Fermin cannot pitch well. But Hardball 5 allows you to get away with such strange player substitutions. Likewise, in real life, Kirby Puckett is a much better hitter than Otis Nixon, but in Hardball 5, the players' abilities seem to even out. Therefore, it doesn't matter if your last hope in the 9th is Frank Thomas or Omar Vizquel. You can also have two or three first basemen in your lineup if desired.
I found the music of Hardball 5 to be more than adequate. The quality of the audio is quite good, and the music itself is well-conceived: It varies enough to avoid the annoyance factor yet still maintains an energetic, upbeat tempo. The sound effects are fairly realistic, and they also avoid the common sports-game trap of noxious repetition. The commentary by Al Michaels is smooth and well-recorded. I would rate the audio of Hardball 5 higher than the average sports game.
I would recommend Hardball 5 to most players of classic sports bames. The only people who might balk are hyper serious sports-game players who might be put off by some of the game's unrealistic tendencies. But Hardball 5 is definitely one of the more addictive and visually stunning of the sports games I've played. What it loses in realism, it makes up for in action.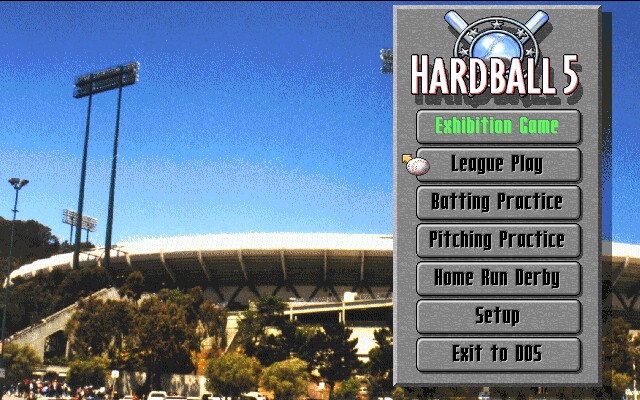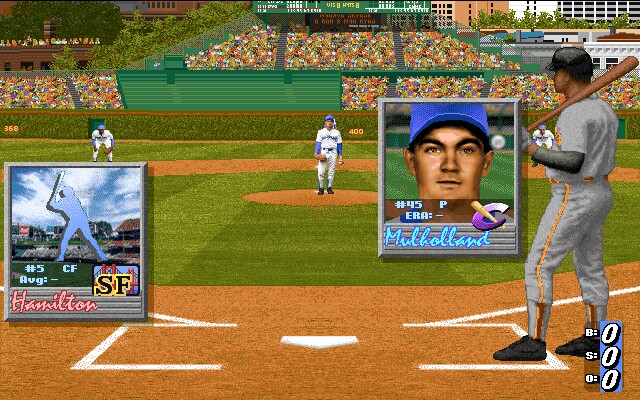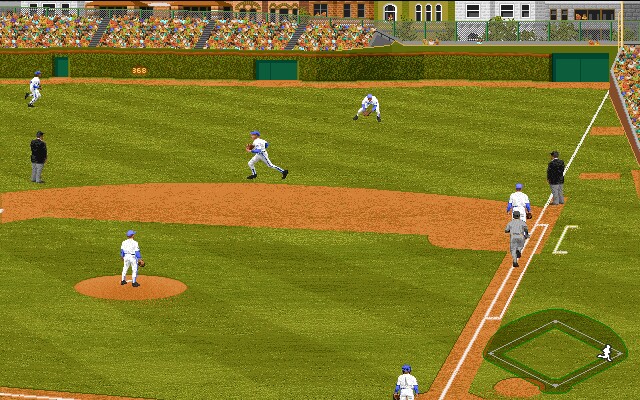 ---
Share this Product