---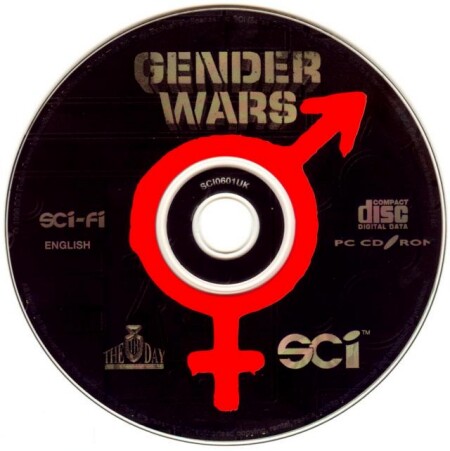 Actual Game
Gender Wars
1-Click Install
Windows 10, 8, 7, Vista, XP
(GT Interactive 1996)
MY PROMISE
My games are genuine, install in one step, look, sound and play in Windows 10, 8, 7, Vista and XP like they did in the old days, or your money back. This is my unconditional guarantee for three years.
WHAT IS INCLUDED
This listing includes the original game CD. An on-screen printable manual is also included. The box is pictured for reference and is not included.
I will also provide a compatibility CD that will allow the game to run under ALL VERSIONS of Windows 10, 8, 7, Vista and XP, both 32 and 64 bit.
INSTALLATION
One step: Insert my CD and the game will automatically work on your computer. Done. Yes, it's that simple.
Want to play? Click the icon. Want the game off your computer? Click Uninstall. Zero hassle.
TECH SUPPORT
Rapid response technical support for three years is always an e-mail or phone call away.
In the extremely rare event I cannot get this title to work on your system I will take it back for a full refund. All I ask is minimal assistance from you during the troubleshooting process.
The Game
Have you ever had a problem with the opposite sex? If you're a woman, maybe you're sick and tired of men leaving the toilet seat up. Men may be annoyed by women who seem overly emotional. There is a solution. Complete eradication of one sex or the other. In Gender Wars, getting started is simple: Pick a sex, form a squad (from 1-4 members), and use 10 various weapons to wipe the opposite sex off the face of the earth. You are given 14 missions to complete, no matter which sex you choose, and if you are successful, victory is yours. Selecting the right people and equipment for the missions is critical. Brute force missions call for very aggressive and accurate soldiers armed with the most destructive weapons available. Stealth missions are just the opposite, with quick movement and light armament taking the day. Enemies are always around, a fact that will become very obvious if you let yourself get lost in the expansive levels.
The graphics are solidly designed, if a tad repetitive (once you've seen one male rookie soldier, you've seen them all); the only difference between two of the buildings on the first male mission is that one has an A on it and one has a B. This absence of any sort of artistic variety ensures that you'll find yourself getting lost more than once as you realize that the intersection you're standing at looks exactly like five others you've seen on your way in. Between missions you'll be rewarded with full-motion video (FMV) cut scenes that are usually both smooth and humorous (an excellent combination).
The music that plays in the background is intriguing, falling pretty far from the formula soundtracks you've come to expect from an action game. Sound effects aren't world class, but are effective enough in the end, featuring ultra-loud explosions, gunshots, and screams (both male and female of course).
The bottom line? Gender Wars is a solid arcade strategy game that doesn't require lots of concentration, and has enough depth to keep things interesting. This basic premise, along with the game's original story line and surprisingly good gameplay, make for a very engaging title.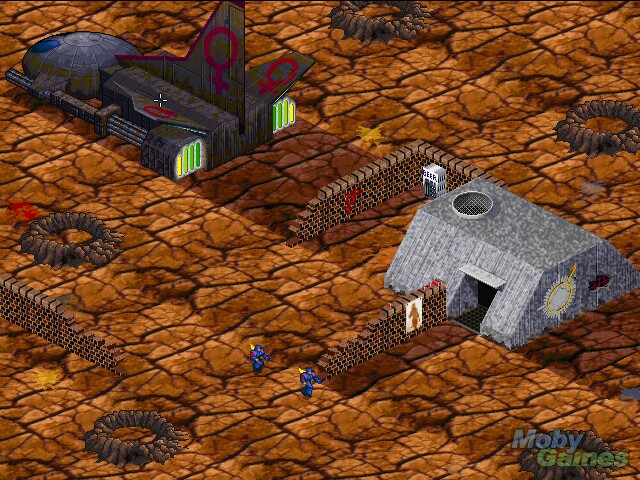 ---
Share this Product