---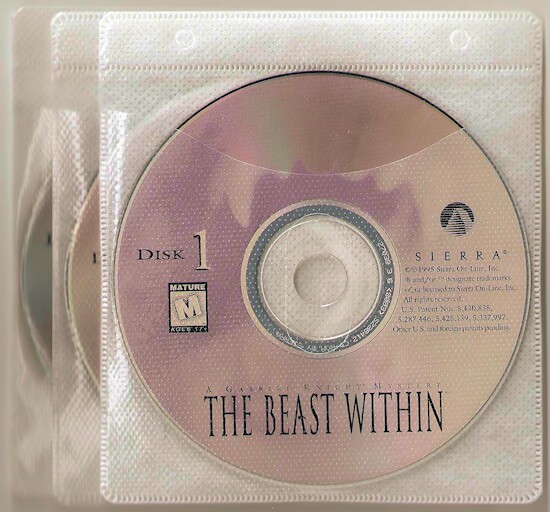 Actual Game
Gabriel Knight 2
The Beast Within
1-Click Install
Windows 11, 10, 8, 7, Vista, XP
(Sierra 1995)
MY PROMISE
My games are genuine, install in one step, look, sound and play in Windows 11, 10, 8, 7, Vista and XP like they did in the old days, or your money back. This is my unconditional guarantee for three years.
WHAT IS INCLUDED
This listing includes the original game CDs. An on-screen printable manual is also included. The box is pictured for reference and is not included.
I will also provide a compatibility CD that will allow the game to run under ALL VERSIONS of Windows 11, 10, 8, 7, Vista and XP, both 32 and 64 bit.
INSTALLATION
One step: Insert my CD and the game will automatically work on your computer. Done. Yes, it's that simple.
Want to play? Click the icon. Want the game off your computer? Click Uninstall. Zero hassle.
TECH SUPPORT
Rapid response technical support for three years is always an e-mail or phone call away.
In the extremely rare event I cannot get this title to work on your system I will take it back for a full refund. All I ask is minimal assistance from you during the troubleshooting process.
The Game
I've been an adventure game player since the early 80s. I was brought up with the misadventures of Leisure Suit Larry and the gripping atmosphere of Police Quest. So I do have some background of adventure games. But never in my life had I seen such a compellingly detailed story, told in such novel ways. But, again, that was not all ...
What Jane Jensen and her team did was create a completely different world for the player to roam in. So the werewolf story is actually nothing more than a MacGuffin, in the Hitchcockian sense, for a historical journey through Bavaria. I believe this is the quality that makes this game a timeless classic. Read my lips: "time-less". Everything fades away in the immense pace of the gaming industry. But not GK2. This is one marvel of a game that is groundbreaking, trendsetting, avant garde, and, most importantly, made for adult minds (no, I'm not talking about raunchiness). Let me put it this way: They actually composed an opera for this game that would be good enough to pose as a lost one by Wagner.
On with the story: After all that happened in the first game, Sins of the Fathers, Gabriel has now moved in to the huge family mansion called Schloss Ritter in Rittersberg, Germany, not leaving his famed writers block behind. A group of people led by a couple called the Hubers from Munich come to him, saying that a little girl has been attacked by a wolf and that this is job for the Schattenjäger. Gabriel accepts and goes to the Hubers' house to investigate. Meanwhile, Grace, still in that dreadful bookshop in New Orleans, decides to go to Rittersberg to join Gabriel but sees that he's gone. So she stays in Schloss Ritter with Gabriel's new German assistant, Gerde.
There are six CDs and six chapters, and you play as Gabriel and Grace interchangeably. Your role as Gabriel is to walk up and down Munich, have chats with the family lawyer, join a few clubs, woo women, violate any rule and logic, and mainly be a stupid male chauvinist pig. Grace's part is a lot more interesting: to do research in and around Rittersberg, visit museums, meet professors, tackle weirdos, and have catfights with Gerde. That, of course, is more of an outline than a summary.
Acting is quite good overall. My favorites are Joanna Takahashi as Grace, Andrea Martin as Gerde, and Frederick Solms as Übergrau. Dean Erickson's portrayal of Gabriel is adequately annoying; Gabriel is at his most stupid and arrogant in this game, more so than in any other of the series. By the way, that Brad Greenquist guy who acts as Georg Immerding (the Wagner fan in the museum) was Victor Pascow, the friendly ghost with brain protruding out of his skull in the original Pet Semetary. Actually, all these people have done quite interesting stuff--just pay a quick visit to Internet Movie Database to learn fun trivia like Peter Lucas's real name (which is Piotr Andrzejewski, would you believe it?) and that Andrea Martin's roots are actually Turkish (ooh! a countrywoman!).
This is a very gripping game that is one of a kind. I just can't say enough good things about it.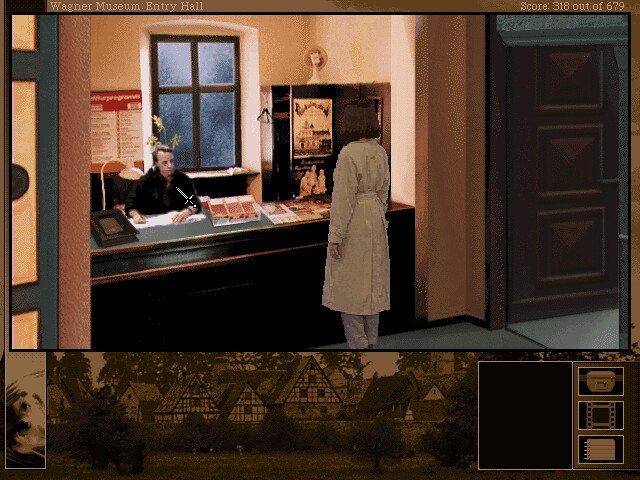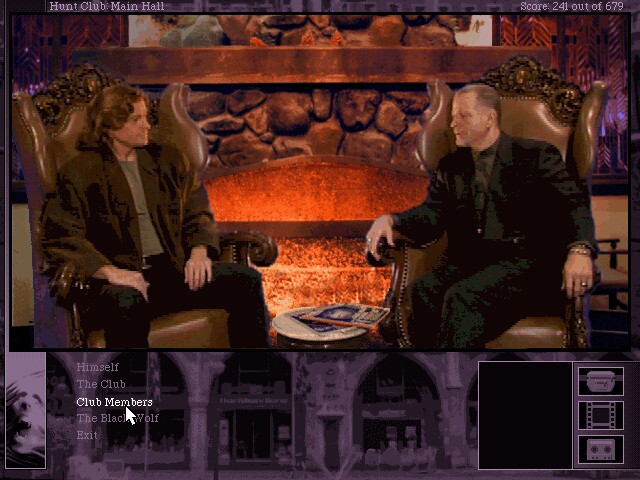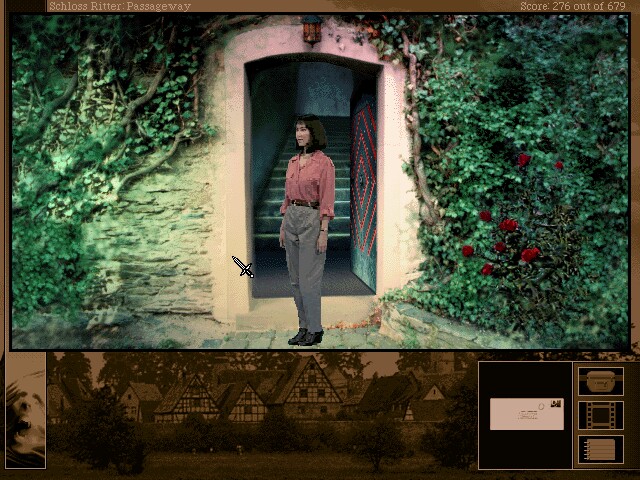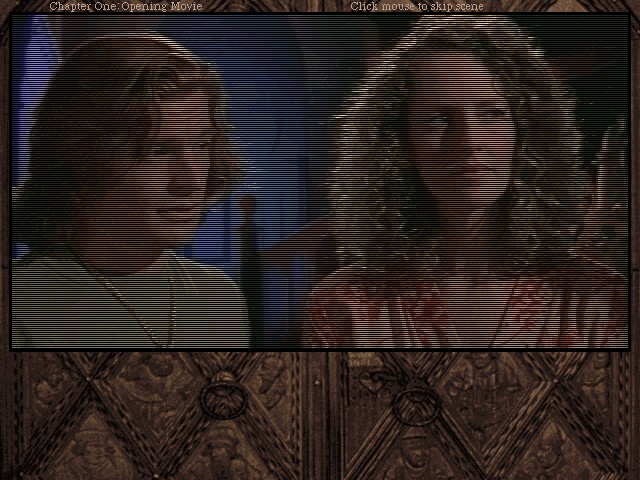 ---
Share this Product