---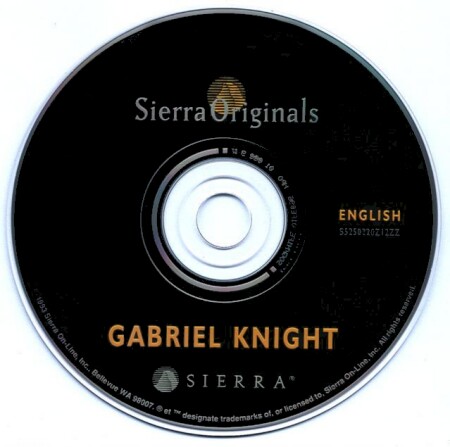 Actual Game
Gabriel Knight 1
Sins of the Father
1-Click Install
Windows 11, 10, 8, 7, Vista, XP
(Sierra 1993)
MY PROMISE
My games are genuine, install in one step, look, sound and play in Windows 11, 10, 8, 7, Vista and XP like they did in the old days, or your money back. This is my unconditional guarantee for three years.
WHAT IS INCLUDED
This listing includes the original game CD. An on-screen printable manual is also included. The box is pictured for reference and is not included.
I will also provide a compatibility CD that will allow the game to run under ALL VERSIONS of Windows 11, 10, 8, 7, Vista and XP, both 32 and 64 bit.
INSTALLATION
One step: Insert my CD and the game will automatically work on your computer. Done. Yes, it's that simple.
Want to play? Click the icon. Want the game off your computer? Click Uninstall. Zero hassle.
TECH SUPPORT
Rapid response technical support for three years is always an e-mail or phone call away.
In the extremely rare event I cannot get this title to work on your system I will take it back for a full refund. All I ask is minimal assistance from you during the troubleshooting process.
The Game
"Serious" adventure games have never been that popular. Sins of the Fathers is not the first attempt on this field, but it is the first serious classic adventure that takes hardcore puzzle-solving gameplay and charming humor that made comedy adventures so great, and uses it to create an amazingly intense, atmospheric experience with a touch of horror, featuring an intricate story-line and a strong level of realism.
As banal as it sounds: Sins of the Fathers succeeds where others fail. How to make an adventure with puzzles that are hard enough, yet that do not distract from the realistic setting of the game? How to combine humor with horror? How to write a story that is supernatural and yet so natural at the same time? How to create lovable characters that resemble real people in everything they do, without becoming dull? Or rather: how to create a perfect serious adventure? Play this game and see yourself.
There aren't many locations in the world of video games that are as appealing as New Orleans, the home town of Gabriel Knight. The unique atmosphere of the city fascinates the player from the very beginning. Add to this the dark, "gothic" side of the game's story, its connection to the world of mystery and supernatural horror, and you'll get a city you won't forget. Every corner of New Orleans oozes mystery, yet at the same time the city is so realistic. You'll meet typical inhabitants, old French catholics, Haitian voodoo specialists, blacks who talk with such a wonderful accent, and many others. And of course, the heroes of the game - Gabriel Knight and his assistant Grace. Gabriel is easily the most charismatic game character you'll ever control - you simply can't help liking him. Grace is absolutely charming, and her witty dialogues with Gabriel provide the necessary comic relief and give the game a wonderfully light personality, despite all the horrors that occur in it. Other characters are also very deep and realistic - such as detective Mosely, the mysterious Malia Gedde, and others.
A deeply involving story develops in New Orleans - a brilliant story written by Jane Jensen, the master storyteller. Detective mystery, educational trip into the realm of occult sciences, realistic tale about New Orleans and its inhabitants, religious fable of sin and redemption - it is hard to say to what style this story belongs, but one thing is sure: it is brilliant in everything it tries to tell. The outlines of the plot follow a classic detective/mystery pattern: a crime takes place in the beginning of the game, and you have to find out who committed it and why. But of course, this is not just a regular crime, and soon you'll plunge into the world of ancient cults, superstitions, and magic. What is so great about this story and about Jane Jensen's style in general is not the abundance of supernatural effects to stun the player; it is rather the extremely natural approach to everything that happens, which makes it so credible, no matter how incredible it actually is. All the supernatural things grow out of a realistic setting, so that the player never feels they are forced. One of the techniques Jane Jensen uses to reach this high level of credibility is the correctness of the cultural material used in the game. She gathers historical details to meticulously reconstruct the picture of voodoo cult, and because of this scientific approach, the player is convinced the whole thing is real.
Sins of the Fathers is also one of the last masterpieces of hand-painted graphic style - interactive movies with live actors were already beginning to get into fashion at the time. If you want to see how beautiful a 2D game can look without resembling a cartoon, take a look at this game. That was the "serious" graphics style that matched the game perfectly. There are a lot of dark colors, especially brown, to make the game world look more mysterious and sinister, yet very cosy at the same time. Character portraits that appear during the dialogues are excellent. In addition to that, the game is accompanied by one of the best MIDI music scores I have ever heard. In short, we have here a game that is everything a serious adventure is supposed to me, and even much more that that.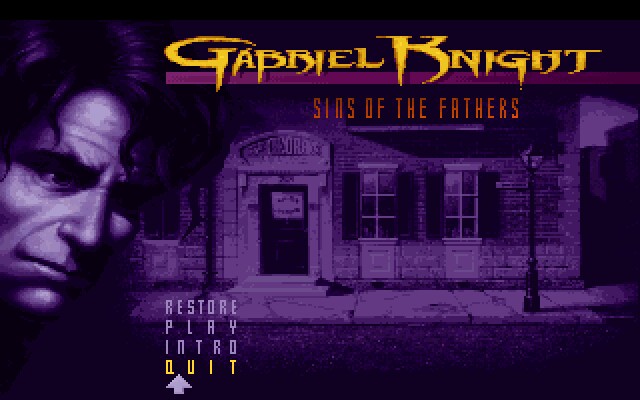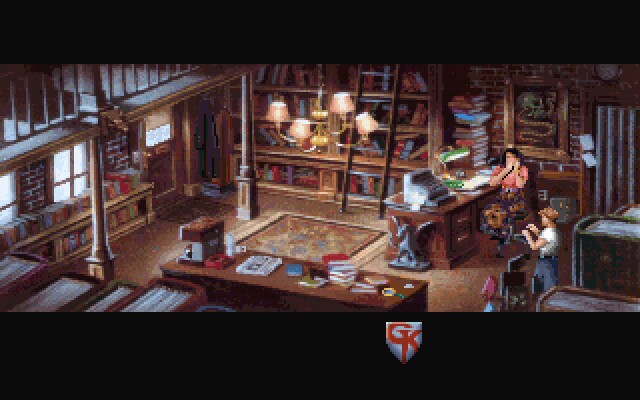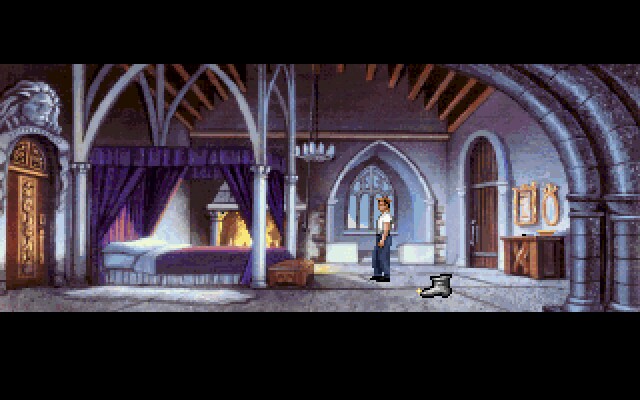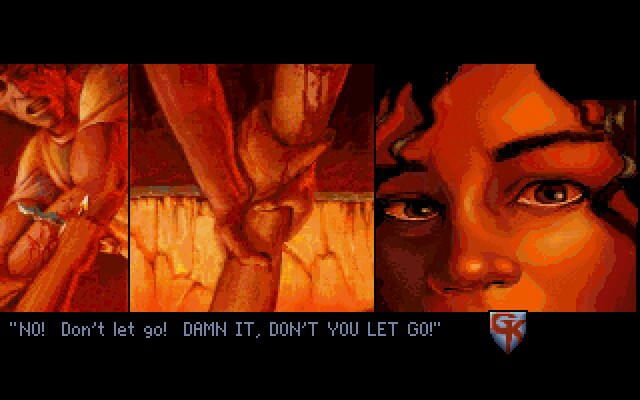 ---
Share this Product