---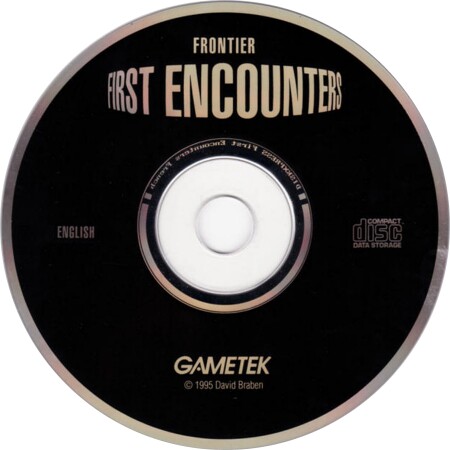 Actual Game
Frontier First Encounters
1-Click Install
Windows 10, 8, 7, Vista, XP
(Gametek 1995)
MY PROMISE
My games are genuine, install in one step, look, sound and play in Windows 10, 8, 7, Vista and XP like they did in the old days, or your money back. This is my unconditional guarantee for three years.
WHAT IS INCLUDED
This listing includes the original game CD. An on-screen printable manual is also included. The box is pictured for reference and is not included.
I will also provide a compatibility CD that will allow the game to run under ALL VERSIONS of Windows 10, 8, 7, Vista and XP, both 32 and 64 bit.
INSTALLATION
One step: Insert my CD and the game will automatically work on your computer. Done. Yes, it's that simple.
Want to play? Click the icon. Want the game off your computer? Click Uninstall. Zero hassle.
TECH SUPPORT
Rapid response technical support for three years is always an e-mail or phone call away.
In the extremely rare event I cannot get this title to work on your system I will take it back for a full refund. All I ask is minimal assistance from you during the troubleshooting process.
The Game
Frontier: First Encounters is not quite the exact same game as FE2, but the similarities are enough to warrant it being more of an update than a separate game (indeed, FFE was going to be an expansion pack for FE2, but David Braben could not integrate the updates into FE2 smoothly and therefore decided to release this game as a stand alone product). So, that being the case, what has been updated? Quite a lot, as a matter of fact.
For starters, combat is much more reasonable, as it sets the enemy craft you are dogfighting as the object you are "relative" to (yes, the game still uses newtonian physics), so you no longer have the old 1000 km/s "jousting" duels and the combat is now much more close quarters. That's quite a bit of an improvment, if you ask me.
Also the sound and music is not longer of poor quality or ripped off from other games in the series, and actually have been redone rather well in places. The new sample based sound system instead of the old "Elite Plus" FM-based sound is a massive improvment to the enjoyment of the game. The remastered musical pieces from FE2 that are present in this game sound much better than they did originally. And the new music pieces done for this game, which were rendered by the Quality Quartet, are also very good and easy to listen to.
Apart from the said major changes, the minor ones make quite a bit of a difference as well. New features like newspapers you can subscribe to, various new ships (some of them very good and enjoyable to fly around in, the others being quite average) and items (like the Tractor Beam Cargo Scoop), plus a new political super power makes it feel like the game's universe really has progressed 50 years since FE2. Which it has. In the game, that is.
I've spent many evenings exploring the galaxy in this huge universe in my Imperial Explorer (my favorite ship) and I worked at it from the bottom up getting killed many times in my smaller ships, while learning the ropes for controlling and fighting the bad guys, learning the trade lanes and seeing what could be done. I've followed the missions from the beginning and until Jade's came around never finished them. It took months but I finished the missions and became elite. This is one of those games that has basically never left my hard drive since I installed it.
All and all this is a very solid update indeed. If you expect to jump into the ship here and own the universe don't bother, but if you like a challenge and working towards an end in a HUGE game universe worth the effort in gaming fun.
Oh, and the Thargoids are back, but not in the way you imagine.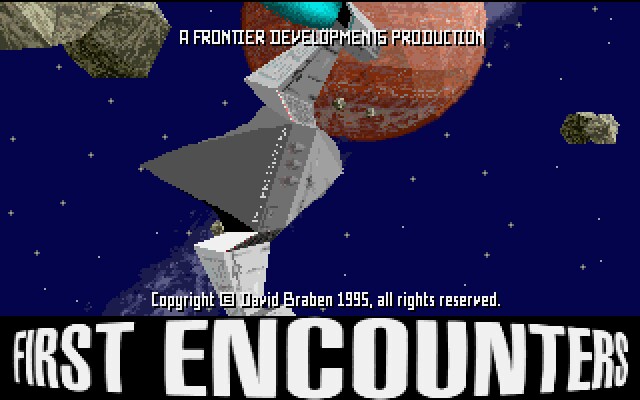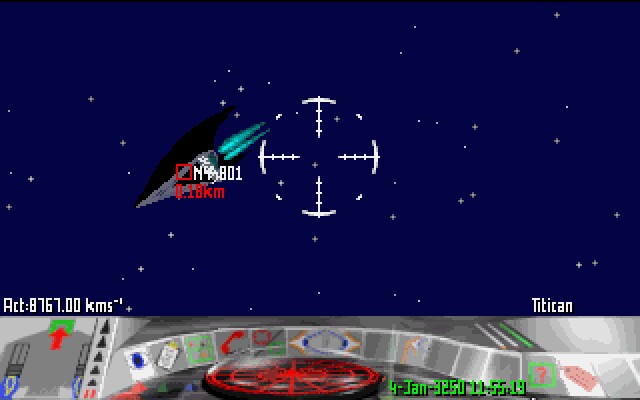 ---
Share this Product