---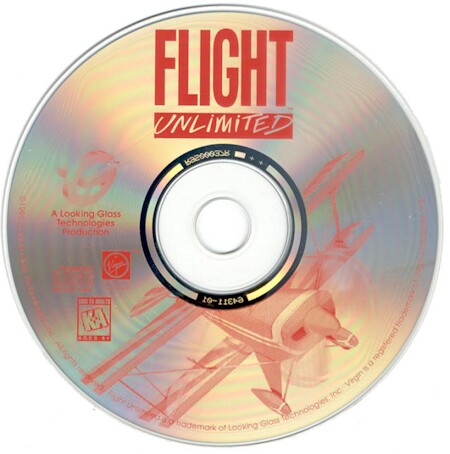 Actual Game
Flight Unlimited
1-Click Install
Windows 11, 10, 8, 7, Vista, XP
(Looking Glass 1995)
MY PROMISE
My games are genuine, install in one step, look, sound and play in Windows 11, 10, 8, 7, Vista and XP like they did in the old days, or your money back. This is my unconditional guarantee for three years.
WHAT IS INCLUDED
This listing includes the original game CD. An on-screen printable manual is also included. The box is pictured for reference and is not included.
I will also provide a compatibility CD that will allow the game to run under ALL VERSIONS of Windows 11, 10, 8, 7, Vista and XP, both 32 and 64 bit.
INSTALLATION
One step: Insert my CD and the game will automatically work on your computer. Done. Yes, it's that simple.
Want to play? Click the icon. Want the game off your computer? Click Uninstall. Zero hassle.
TECH SUPPORT
Rapid response technical support for three years is always an e-mail or phone call away.
In the extremely rare event I cannot get this title to work on your system I will take it back for a full refund. All I ask is minimal assistance from you during the troubleshooting process.
The Game
Flight Unlimited allows players to pilot reproductions of real-world aircraft and to perform aerobatic maneuvers. They may fly freely, race through floating rings against a timer or take lessons from a virtual flight instructor. The instructor teaches basic and advanced techniques, ranging from rudder turns to maneuvers such as the tailslide, Lomcevak and Immelmann turn.
Flight Unlimited is a 3D flight simulator video game: its gameplay is a simulation of piloting real-world airplanes. Players may control the Bellanca Decathlon, Extra 300S, Pitts Special S-2B, Sukhoi Su-31 and Grob G103a Twin II sailplane. The game begins at the fixed-base operator (FBO) interface—a traversable 3D room whose contents represent menu options. For example, the player interacts with a row of scale airplane models to select an aircraft, and with a world globe to change airfield locations. Six settings are available, including Sedona, Arizona and Springfield, Vermont.
The player may choose to begin flight on a runway or taxiway, or in the air. Aircraft are controlled via keyboard, joystick, head-mounted display or specialized input devices such as pedals. During flight, several third- and first-person camera angles may be selected. For example, the third-person Flyby View places the camera in front of the plane as it flies past, while the first-person Three-Way View displays more information about the plane's position and speed than other angles. Certain camera angles, including the Three-Way View and 3-D Cockpit view, provide the player with simulated flight instruments such as an altimeter, airspeed indicator, accelerometer, variometer and tachometer. The game is designed to allow players to perform aerobatic maneuvers such as the Immelmann turn, tailslide, Lomcevak and Cuban Eight. Performances may be recorded and played back, with controls that allow pausing, rewinding and fast forwarding. At any time, the player may stop a recording and resume flight from that point.
The game contains lessons that cover basic and advanced flight techniques, ranging from rudder turns to challenging aerobatic maneuvers. A simulated flight instructor offers real-time advice based on the player's performance. Certificates are earned by performing well during lessons. In Hoops courses, the player undertakes a time trial through rings that float in the sky, with the option of enabling a "ghost plane" of the highest score. Four types of Hoops courses are available: Basic, Challenge, Distance and Trick. The last is intended as a highly demanding test of the player's aerobatic ability. The game's sole non-powered aircraft, the Grob G103a Twin II sailplane, features its own game mode focused on energy management. The player attempts to use the direction of the wind, thermals—which realistically occur above areas that absorb more heat, such as plains and parking lots—and the orographic lift caused by slopes to stay airborne for as long as possible.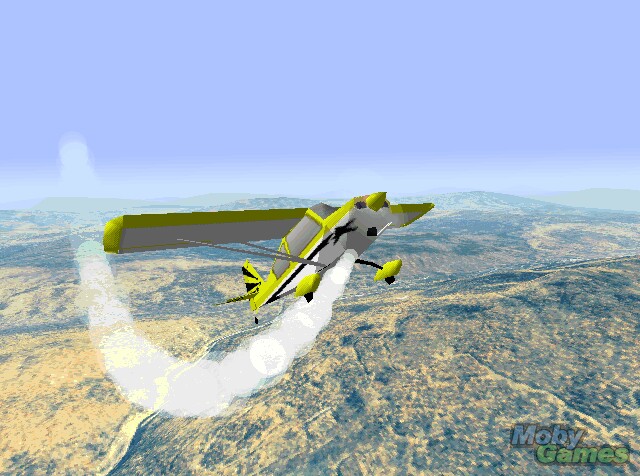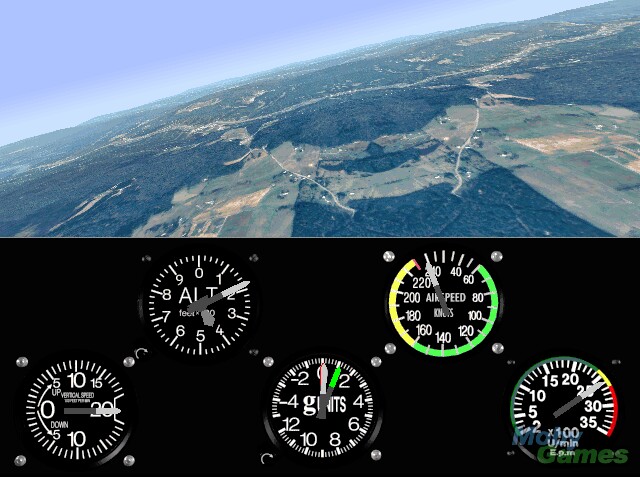 ---
Share this Product