FALCON 3 / GUNSHIP 2000 / F-14 FLEET DEFENDER / 1942 PACIFIC +1Clk Windows 11 10 8 7 Vista XP Install
---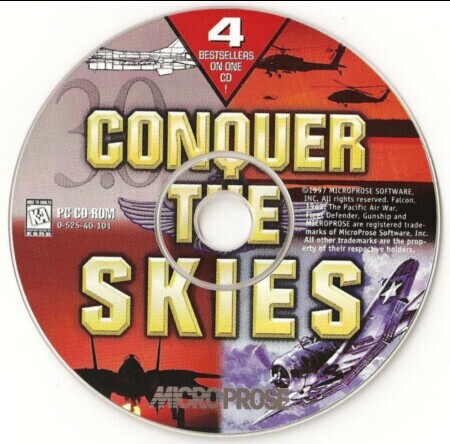 Actual Game
Falcon 3.0
Gunship 2000
Fleet Defender
1942: Pacific Air War
1-Click Install
Windows 11, 10, 8, 7, Vista, XP
(MicroProse 1997)
MY PROMISE
My games are genuine, install in one step, look, sound and play in Windows 11, 10, 8, 7, Vista and XP like they did in the old days, or your money back. This is my unconditional guarantee for three years.
WHAT IS INCLUDED
This listing includes the original game CD. On-screen manuals for all games are also included. The box is pictured for reference only and is not included.
I will also provide a compatibility CD that will allow the games to run under ALL VERSIONS of Windows 11, 10, 8, 7, Vista and XP, both 32 and 64 bit.
INSTALLATION
One step: Insert my CD and the games will automatically work on your computer. Done. Yes, it's that simple.
Want to play? Click the icons. Want the games off your computer? Click Uninstall. Zero hassle.
TECH SUPPORT
Rapid response technical support for three years is always an e-mail or phone call away.
In the extremely rare event I cannot get this title to work on your system I will take it back for a full refund. All I ask is minimal assistance from you during the troubleshooting process.
The Game
Falcon 3.0
Falcon 3 was the first flight sim to virtually require leading-edge PC hardware speed and memory. By setting this high standard, not only are the flight characteristics greatly enhanced, but allowed 256-color VGA graphics (at a time when 16 color EGA was standard), a 360-degree Padlock viewing system that mimics actual cockpit situational awareness, a black-box TACTS replay feature that works in a VCR mode or a 3D cube mode, and several different radar modes that are almost identical to the real thing. There are a host of additional air-to-air and air-to-ground weapons, including SAM missiles, small-arms fire, Hind helicopters, infantry, the Mirage Fl, MiG fighters, and much more.
All of this is set in a framework that allows the armchair pilot to choose from an Instant Action arcade mode, a customizable Red Flag fighter training school, or -- most importantly -- a Campaign mode that permits the player to command and pilot a squadron of up to eight aircraft at the same time.
Gunship 2000
In Gunship 2000 you fly one of a choice of six different US helicopters, either in a solo flight, or as commander of a flight of five. Missions can be flown as either training, single, or as part of a "campaign" (flight only). Your career (and those of your flight members) is tracked with mission scores, medals and promotions. Gameplay is further enhanced by the prerequisite of a commission before being assigned a flight command, and various higher ranks for clearance to command the advanced copters.
In each mission, you are given a primary and secondary objective. Single helicopter missions are either: Point Attack, or Search & Destroy, where you first have to find the target. Flight missions add: Tactical Support (pick-up/drop troops/cargo), Search & Rescue, and Recon. Certain copters are required for some missions, such as a Blackhawk transports for S&R. Targets are usually land-based, but may be naval. For each mission, you choose the copter(s), weapons, and fuel and chaff/flare load. In flight command, you can break the flight into two groups and assign different objectives and flight paths to the groups. You then lead one group, and remotely command the other.
The campaign consists of a series of missions, where some types of aircraft/ordnance may be unavailable. Win a mission, and the enemy is pushed back, as symbolized by size of the "red zone" on a map. Lose a mission and the reverse happens. Unfortunately, the campaign is no more sophisticated than that. It would have been nicer if the missions were more causal. For example, rescue a pilot lost in the previous mission, or reduce the enemies air cover by neutralizing an airbase.
Fleet Defender
Fleet Defender fully models both the front and rear seats of the Tomcat, and both can be used to the fullest. The front seat piloting position and the rear seat RIO (Radar Intercept Officer) positions have fully modeled control panels and displays, and learning how to use and utilize all this equipment will be crucial to success.
Each campaign has multiple branching mission trees that create a dynamic campaign of sorts. The success or failure of these missions will determine where the campaign goes, so a pilot must be on their toes throughout the mission. There will be many challenges awaiting you, and only through tactics and use of wingmen can you hope to survive.
F-14 Fleet Defender is an F-14 Tomcat simulator, pure and simple. This is a plane that hasn't really gotten the attention it deserves, having a long a successful flight record. Thankfully, some designers over at what once was Microprose decided to give this plane the treatment it's due in F-14 Fleet Defender. The original F-14 Fleet Defender was praised by players and critics alike for its great modeling of the plane itself, as well as some fantastic carrier operations. With its popularity, an add-on pack was released that added more campaigns and a mission builder.
1942: Pacific Air War
1942 Pacific Air War recounts the exploits of the fleet commanders and pilots involved in the Pacific carrier operations of World War II. Combining great early 90s graphics and a realistic flight model, 1942 promises became the next level in flight sims when it was released.
Players have several different choices in playing 1942, from choosing amongst a series of single missions, to following the path of a pilot through a career, to taking the helm as an admiral commanding a task force in the south Pacific ocean. For all these choices, Japanese or American forces can be selected by the player to pilot or command.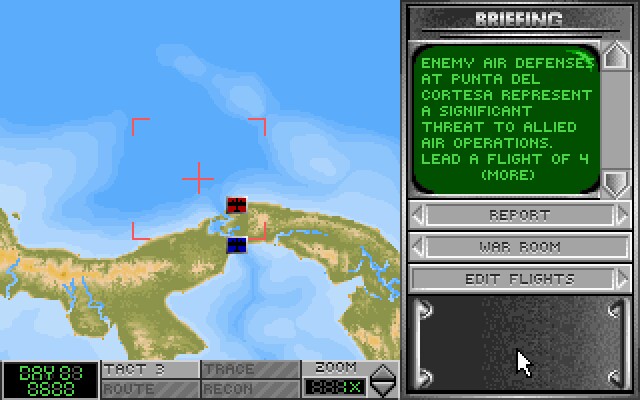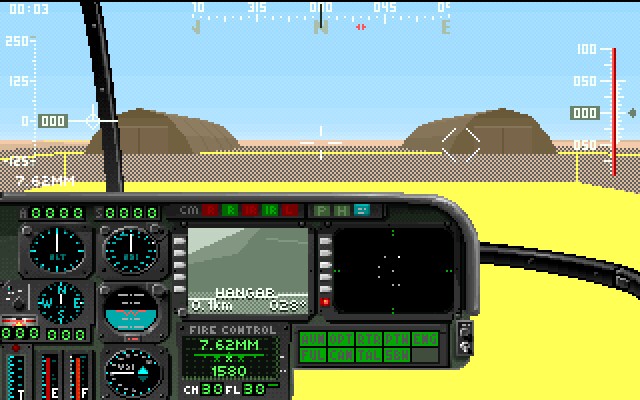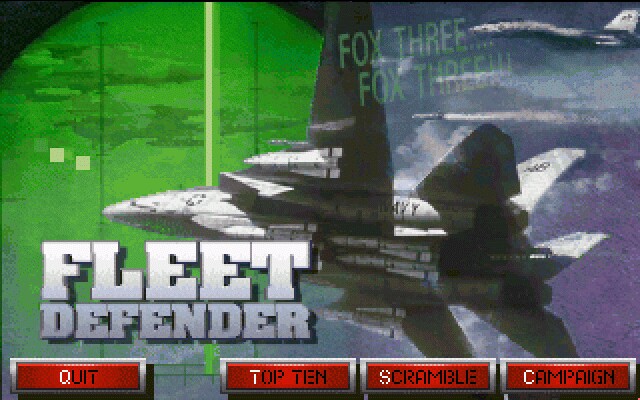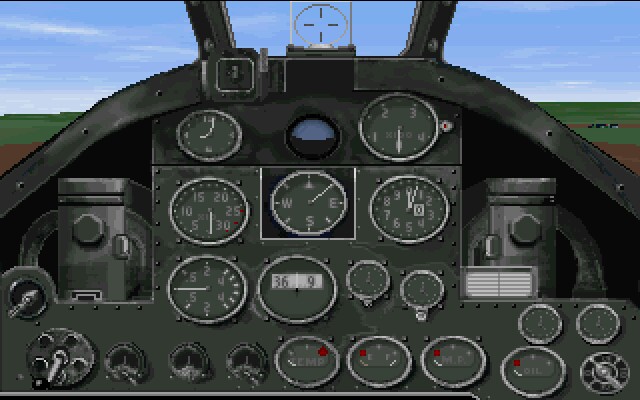 ---
Share this Product